Are you a winner?! Do you get competitive at any chance you get (ex: musical flip cup, getting through the Rick's line first, click races for events even if you don't want to go)? Do you want to have the best 3 days full of too many white claws and spending all your time tubing, kayaking, and getting mysterious bruises from the blob? Do you want to make new friends and start your first year off with the best new support system?
If you answered NO to any of these questions, then kindly pick another team. If you answered nothing less than HYFR, then this is the team for you!
Join two former (and most likely future) Deloitte consultants for an unforgettable experience for all. If you are looking to be part of a fun-loving, inclusive, and adventurous team, then this is the team for you! There will be continuously good vibes provided by DJ JHarms courtesy of the early 2000s and TikTok. We plan to make the most of the trip and to do all the partying and activities Camp MTrek has to offer so bring your A-game, good attitudes only, and probably some pedialyte.
Still have questions? Please reach out to us! And make sure to ask Chris how many boats he's been on in 2021 (and how many he actually remembers). Ask Julia how many TikTok trends she's going to reference in an attempt to not seem "chuegy". We hope you'll join our team and Go Blue!
Team leaders: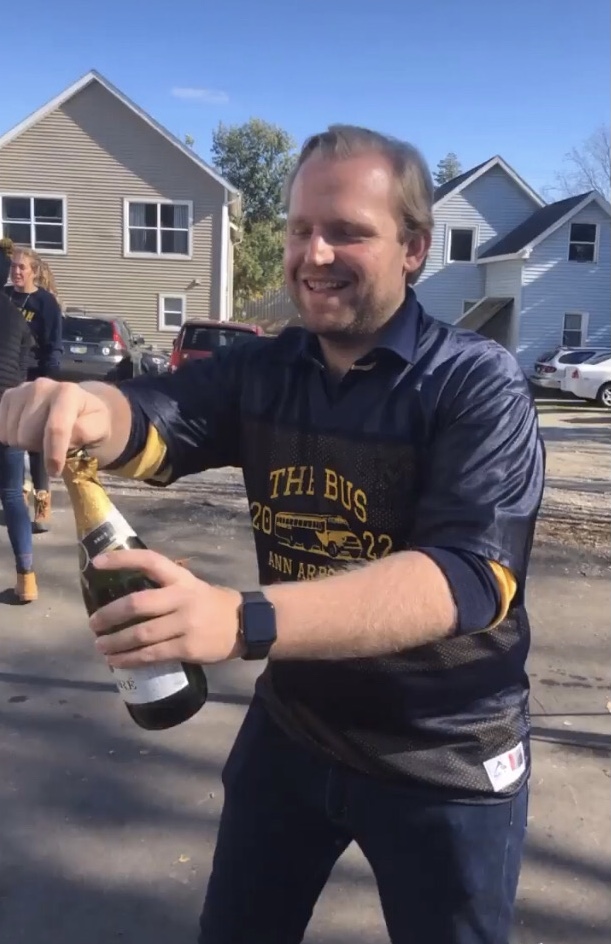 Chris Wolk
Hometown:  St. Louis, MO
Undergrad:  Vanderbilt University
Career interest:  Healthcare Technology
Favourite thing in AA:
Karaoke at Circ (Backstreet Boys "I Want It That Way" in particular)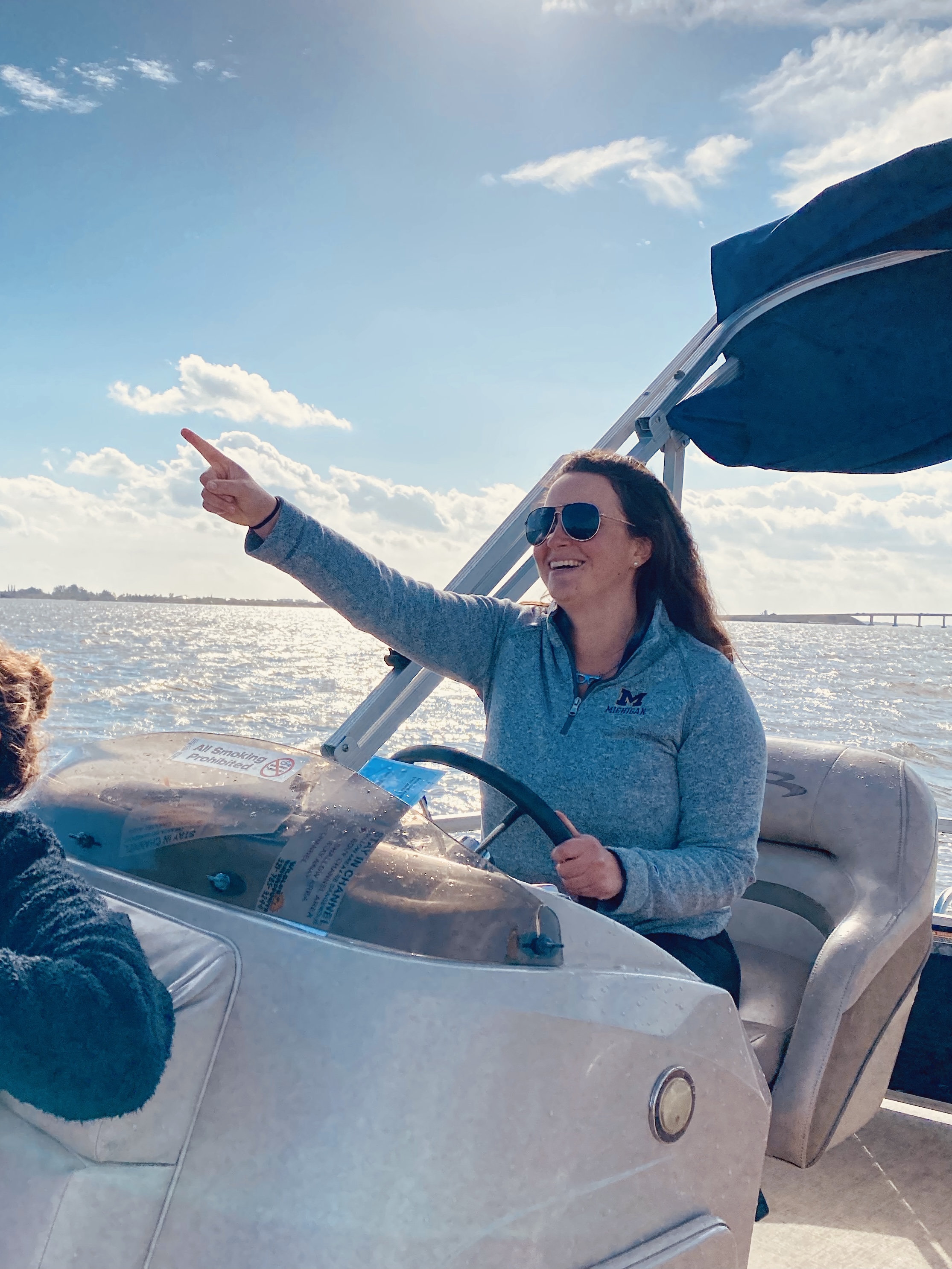 Julia Harmison
Hometown:  Leesburg, VA
Undergrad:  Carnegie Mellon University
Career interest:  Consulting, Health/Fitness Tech, Analytics
What you may want to know:
My favorite thing about Ann Arbor is walking the Arb followed by half priced wines at Vinology.