TLDR: If you like chaos, riddles and a good WHODUNIT? Join MYSTERY MTREK.
Congratulations! You've been accepted to business school and obviously made the correct choice to come to Ross! But let's be honest, CONDOLENCES TO SIGNING UP FOR THE BEST DAMN (and maybe first?) CABIN OF YOUR LIFE. Why condolences you ask? Because you are about to embark on the most ridiculous excursion, with the absolute most unique, bomb AF group of high performing misfits, all of whom are veterans of chaos and mystery.
We're carrying on the infamous tradition of the Mystery MTrek, where you sign your life away to a group of strangers with your best/worst interests in mind. Like the other groups, you'll be travelling to a summer camp and will participate in somewhere between most and all of the amazing activities you've read about. However, if you read the brochure and thought it seemed a little too ~organized~, this group of hooligans will inject a little bit of CHAOS straight to the vein.
Now I know we're supposed to so succinctly answer the question, "Why new participants should join our MTREK?" BORING. Since we are all adults here, we've curated the below series of questions to guide you to figuring it out for yourself.
1.Do you get anxious when people talk about "the plan"? (News flash, kiddo. There is never a plan. #morelife)
2.Ever accidentally listened to SHOTS by LMFAO on repeat while drinking a few shower beers, and thought to yourself, "Tonight is gonna be LITTY"?
3.Have you once lost your apartment keys, your friends and dignity all in one night and slept in a stranger's drive-way?
4.Been kicked out of an Applebee's? Hmm…maybe Chili's?
5.Spent time contemplating what you'd name the volleyball that you'll stumble upon while on a deserted island?
6.Come home from the bar and put your phone in the toaster instead of that single piece of white bread you thought could sober you up?
7.Ripped your pants on the dance floor of a silent disco?
8.Gotten kicked out of the bar, but negotiated your way back in?
9.Are you always down for a game of odds?
10.Do you consider yourself a "yes-person"?
If you answer YES to literally any of these questions, congrats. Not only were you born great, but you've achieved greatness AND when you select our cabin, greatness will be bestowed upon you. WELCOME TO MYSTERY MTREK.
Team leader:
Mystery Trek 8.0 – The S'more the Merrier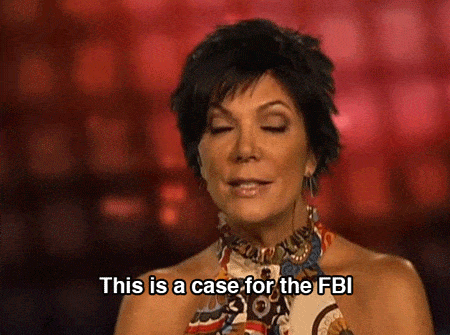 We tried our best, but below is the only information we have:
Q: Where are you from?
A: Nice Try.
Q: Your Undergraduate Institution?
A: South Harmon Institute of Technology (S.H.I.T)
Q: What is your career interest?
A: Becoming the Most Interesting People in the World