Allie Morbitzer aka "If There's a Way to be Extra, She'll Find It" aka "the Meme Queen"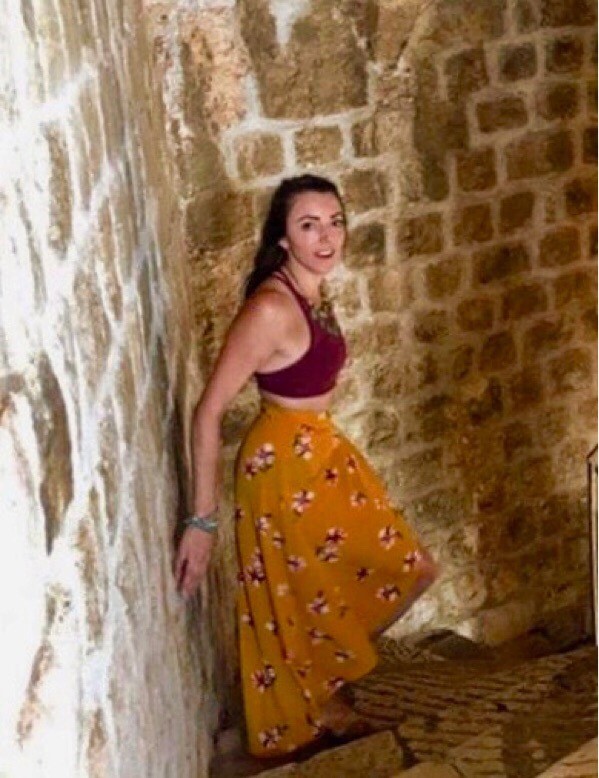 Pharaoh? Or low key Egyptian goddess? This queen will take either! Allie may have grown up in that enemy state that shall not be named but her humor will have your forgetting that in no time!  A reformed runner, she can now be seen frequenting Orange Theory or Latin Night at Bar Louie (not great, she knows, but options sometimes you have to take what you can get).  On this trip you can count on her to be a constant on the dance floor while somehow making it up in time for early morning history tours and excursions.
Prior to Ross, she lived in New York City working at a few different Public Relations agencies but came to Ross to make the switch into Human Capital Consulting. She's known for an unmistakable laugh and having eyebrows that are always on point. She is happy to help each trekker make a smooth transition into Ross and will answer pretty much any question about coming to school – with the exception of asking how to calculate an NPV which will probably result in reducing her to tears and flashbacks from Finance.