Avinav Sinha aka "Man, I'd rather be travelling right now" aka "Man, I could be on 9GAG right now"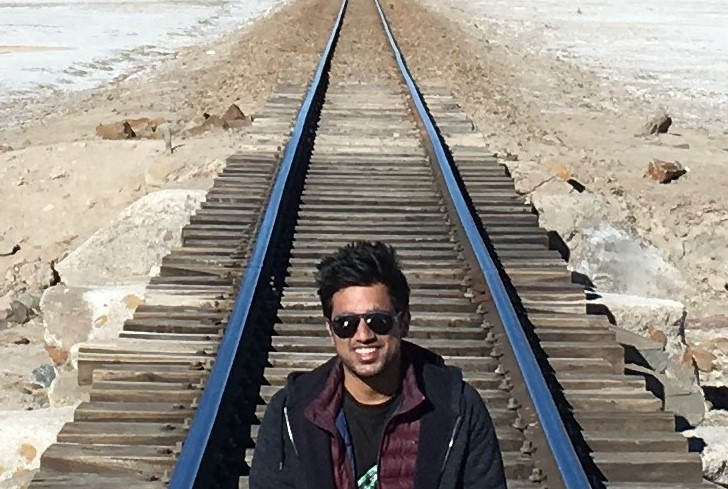 If Avinav were the Pharaoh, his loyal subjects in the capital would hardly ever see him because he'd be too busy travelling all over his glorious kingdom. He once found himself 16,000 kms away from home near the Bolivia-Chile border in a hut without electricity and running water. He decided never to do that to himself again but a few months later found himself in a jungle in Burma, this time without even the hut. Don't be surprised if he joins us from one trip and at the end leaves for another.
About him, he's an Indian dude who studied Math and had a quant job before Ross. When not living up to stereotypes, he takes an interest in history (i.e. browses Wikipedia) and memes (i.e. he likes to waste time). He's ready to forcefully enlighten you about the cool history of the places we'll be visiting and we can already hear you saying "Cleopatra lived closer in time to the first lunar landing than the great pyramids?! Wow, thanks for that cool piece of trivia, Avinav!". Also, expect him to leave no stone unturned when it comes to exploring the local cuisine.
Don't ask him about academics at Ross because he has no idea. Don't ask him about recruiting because he won't be able to deal with that kind of stress again. Rather, ask him about the best food in Ann Arbor and what his plans are to make this the best MTrek this year!