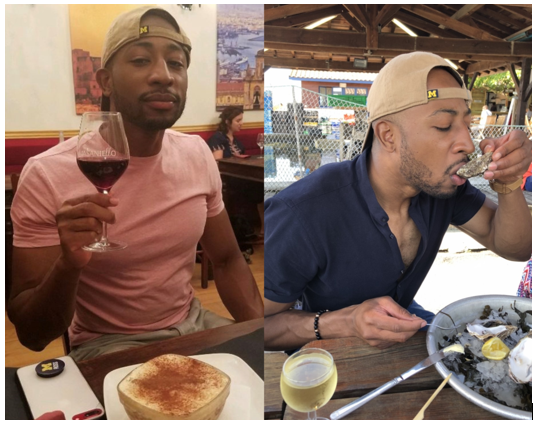 These leader bios may make it seem like we don't take ourselves seriously, but we are genuinely committed to providing a safe, thought-provoking, and educationally fulfilling environment on your MTrek. To do this, we have taken an oath, as leaders, to follow each rule to its full extent. And perhaps no rule is more important to this mission than Rule 4A.2 of the MTrek Leader Handbook, which reads: "No leader with more than four (4) visible abs shall go shirtless at any point during the trip." (This isn't an actual rule, but it applies to Bertony and if he takes off his shirt and does irreparable damage to our egos we're going to feed his passport to fish in the Black Sea.)
A native of Connecticut and former D1 athlete, Bertony has since traded his spikes for spreadsheets as he sprints (we'll see ourselves out) to Wall Street. He's a frustratingly humble guy, so we've had a tough time figuring out what he did this summer. Something about a small liberal arts bank called Goldman-Sachs. Have you heard of it?
Bertony wore a sleeveless plaid button-up on the first day of Ross orientation. He has an aura that whispers "Milan" under its breath as he walks by you while you're wearing the same pair of sweatpants for the third day in a row (it's cold outside leave us alone). Without Bertony, our group would be a 2 on the cool scale. He makes us a 12.
Ask Bertony about: Favorite bars around campus, Why he loves PB&J, and his 6-month quest to purchase a correctly fitting Canada Goose jacket
Don't ask Bertony about: How he strained his hamstring before the start of Fall classes.