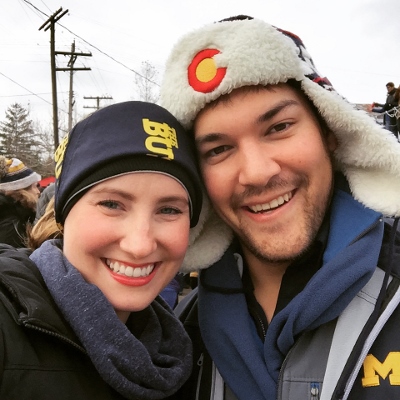 Brianna
Hidden Talent: I'm a walking, talking WebMD. Runny nose? Blister? Stomach bug? I know how to diagnose and treat with my fanny pack pharmacy.
Why you want to hang out with me: My motto is go big or go home. Seriously, I love being at home and will play board games with a bottle of wine any day of the week (vineyards here I come) – but if we're going to go out I'll be the most enthusiastic party person around.
Weirdest Job: I worked in a baseball store all through high school (I can't even name all the positions in baseball) the best/worst task was fitting the high school baseball team for uniforms each year – nothing like sizing up the freshman.
Matt
What is your hidden talent: I'm a pretty good dancer. I took ballroom dancing in college and its the only class that I still use.
Why do you want to hang out with me: Do you like to take shots of fireball? Do you tend to make poor choices? Do you love to dance? If so, you and I will be lifelong friends.
Weirdest Job: Pushing carts for Costco in 100 degree weather with 100% humidity