Christian Cook & Claire Willingham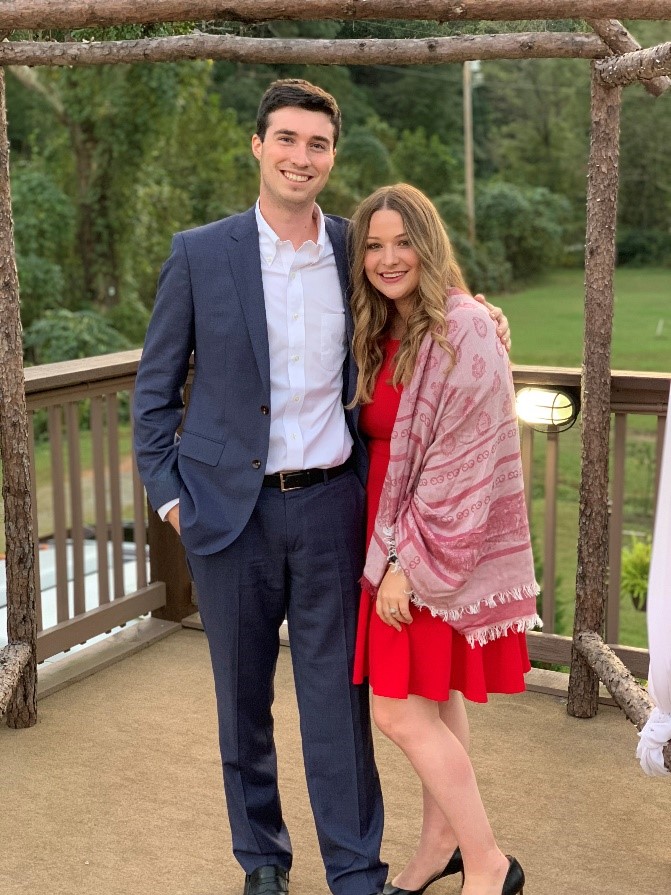 Christian:

The Basics: Born and raised in Chicago but have lived in Cincinnati Ohio for the past 8 years between school (Miami University) and work (Worldpay Finance). Living in Ann Arbor is continuing my lifelong tour of the Midwest. When the weather is nice, hit me up for some Tennis or Golf. When it's snowing and cold, lets hang out at one of Ann Arbor's great breweries.
Why would you want to hang out with me: I am a board member of the Gourmet Club. Let's get together and eat delicious food!
Red, white, or bubbly: Celebrations call for champagne, fish calls for white, and the rest of life calls for red.
Weirdest quirk about my partner: She loves hot sauce and can out-spice just about anyone.
Ask me about: My favorite music festival. I've been to a bunch of festivals and concerts, so I'd love to swap stories!
Claire:
The Basics: I grew up in Louisville, KY and Cincinnati, OH. After graduating from University of South Carolina (Go Cocks!) I returned to the cold and spent four years in Cincinnati in the nonprofit arts world as a fundraiser and event planner. I currently work at Ross as the Assistant Director of Alumni Engagement where my biggest focus is planning Ross Reunion for alumni. I love cooking, and pride myself on my uncanny ability to whip up a recipe based on sheer intuition. My favorite movies are low budget apocalypse themed, think Sharknado but even less of a budget.
Why you want to hang out with me: I know all the Ross secrets. I will also always take an Uber if given the option.
Red, white or bubbly: Vodka
Weirdest quirk about my partner: He randomly whistles during songs and won't even realize he's doing it.
Ask me about: What life is like working for Ross and how to adjust to being a pedestrian in A2 during the colder months.