Dan "Zebra Tail" Marchini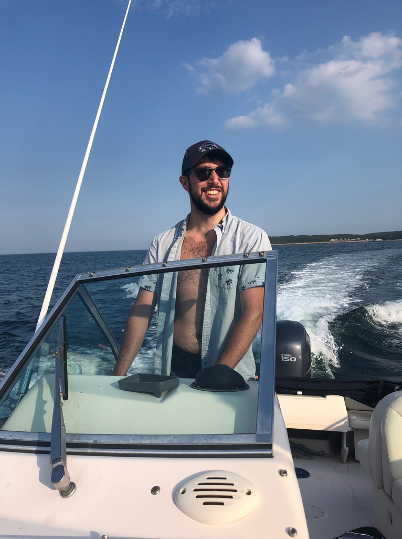 Dan is a mystery. This recovering consultant and former 4th grade teacher hailing from the mighty shores of Lake Erie hasn't lived in the same place for more than a year since leaving home. He needs wide open spaces, room to make his big mistakes, he needs new faces, and he knows the high stakes of travelling with a bunch of MBAs (Dixie Chicks anyone?). He doesn't like the Dixie Chicks but loves the Popeyes spicy chicken sandwich. Luckily, he's been to Tanzania before and has "contacts" in East Africa so if our guide gets eaten by a hippo, we'll need him to get us hoMe. Back in Ann Arbor, Dan leads the Entrepreneurship and Venture Club (EVC) and relaxes with a nice bourbon as the VP of the Whiskey Club. Post Ross he's looking to join a micro-mobility startup and convince everyone to ride scooters everywhere. Dan is often the jokester of the group, but don't be offended if the jokes go over your head. He has a story about everything and will throw out random facts on mundane topics. Despite his mysteriousness, he is curious about everyone, asks a lot of questions, and can't wait to meet the next class of MBAs.
Beach or mountains? Por que no los dos?!
If I could only have three things on a deserted island it would be. A boat, a fully stocked fridge, and Sonja's Peloton (increases the probability of rescue)
If I had an extra hour in the day I would: Pick-up Kiting