Dushyanth "Tourist in a Dream" Nutulapati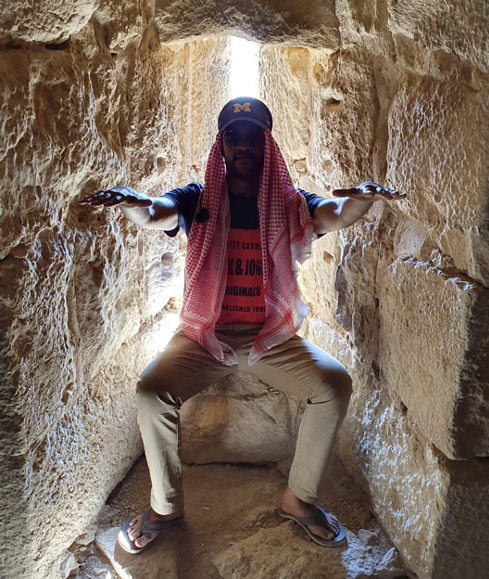 Dushyanth aka "Dushaant" aka "Willie" is known for conquering fears (read: water!) on Mtrek last year, if some part of the trip is outside your comfort zone Dushyanth will guide you through it. On a related note, he now goes snorkeling regularly in the Huron River (okay, maybe not, but he did snorkel over a 328ft deep hole in the Red Sea). He will be the instaclick partner you deserve but not what you need! He's also a great cook and will whip up an Indian dish (hails from biryani land of Hyderabad) for you back at Ross if you're nice or teach you some Bollywood "thumkas" to rock it at Diwali. He's climbed all the tallest trees on campus and often carries cheap paperback novels in his back pocket. Dushyanth is spending his summer at Visa (everywhere you want to be, ya feel?) and when he returns to campus he will continue rocking it as Indian Subcontinent Business Association PRESIDENT and member of the Zell Lurie Commercialization Fund.
Beach or mountains? Mountains!
If I could only have three things on a deserted island it would be: Biryani, Seinfeld and Sunshine
If I had an extra hour in the day I would: Learn Dance styles