"Gregopatra" aka "Gregolino" aka "Dance Machine" aka "Chef Daddy"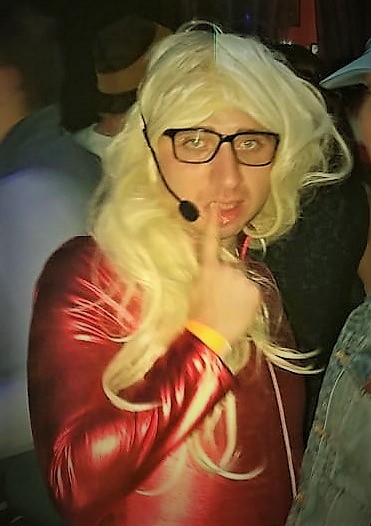 While not as well known as Cleopatra, this blue-eyed Pharaoh might be seen roaming the lands of Jordan & Egypt in August. Greg hails from Philly and is proud to show his passion and love for the Eagles and Penn State whether you like it or not, and stocks his kitchen and wardrobe alike with fan gear.
A master chef and baker, he is known to bamboozle fellow housemates with spontaneous bouts of intense culinary output and has made dishes as diverse and distinct as hummus, pizza, spicy gumbo and 3-course steak dinners. It is no surprise he is president of The Gourmet Club.
When not cooking, Greg is usually found gyrating to music on top of the Bus or at Circ club, performing solid moves that get everyone going. His moves are so sexy that he went viral and was written about for months by Barstool – oh yes, ask him about it!
Finally, do not let his super powers intimidate you – one will be hard pressed to find another Rosser easier to bond with, or form lifelong connections with. Having nearly a decade of corporate experience in commercial lending before Ross, and going to EY in M&A for the summer, Greg is a great mentor as well- We are blessed by his presence.