Jason Krane & Jenn Weber Krane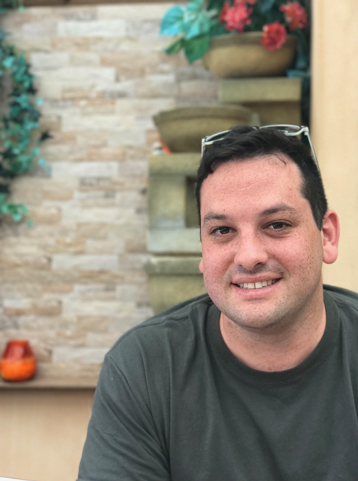 Jason
Hometown: Davie, FL
Favorite Place I've Traveled To: The Big Island of Hawaii
Ideal MTrek Day: Waking up early enough to enjoy the day to its fullest, but not so early as to leave you tired and sluggish. A scenic breakfast is always a great way to kick the day off- doesn't have to be fancy, it can be simple, a pretty courtyard with birds and squirrels looking to socialize. After fueling up, an active morning adventure – hikes are great, but I always have a soft spot in my heart for water sports/activities  (rafting, snorkeling, jetski, etc). Lunch also has an arresting view, but more likely to be an informal picnic style break amongst the day's adventures. After some more activities, a brief evening siesta before local cuisine for dinner. If the day is for exploration, then the evening and night are for culture – as local a flavor as possible (live music, local dancing, public storytelling, etc.). Amongst all this, drinking is welcome and in some cases encouraged, but shouldn't be requisite to enjoy the day.
My Hidden Talent Is: Guitar Sing Alongs all day
The movie about my life would be titled:
STARTED FROM THE BOTTOM (OF FLORIDA), NOW WE HERE:
and the fantabulous emancipation of one, Jason Krane
My partner would describe me as: a goofball
Jenn
Hometown: Bloomfield Township, MI
Favorite Place I've Traveled To: Mallorca
Ideal MTrek Day: Wake up around sunrise, eat a quick fruit-filled breakfast, and go off on an active outdoor adventure that's slightly off the beaten path. Whether it's hiking, biking, kayaking, or off-roading, I like to start exploring in the mornings. I'd want to sit by different people as we travel around to strike up conversation 1:1 and get to know our group members on an individual basis. However, if there's an all-bus trivia session, I'll flex my pop culture knowledge. We'd eat a low-key veggie-friendly picnic lunch and keep exploring in the afternoon. Transitioning from exploring to relaxing, we'd have a quick dip in the pool to cool off before changing for a relaxed dinner alfresco. Sitting outside and enjoying a lengthy meal filled with local wine, entrees and dessert, with flowing discussions backed by acoustic music is my ideal end of the day.
My Hidden Talent Is: Kicking field goals at the Big House
The movie about my life would be titled: Fast10 Your Seatbelts…Just Kidding, it's Bedtime
My partner would describe me as: always sleepy