Jennifer Gradone & Chris Gradone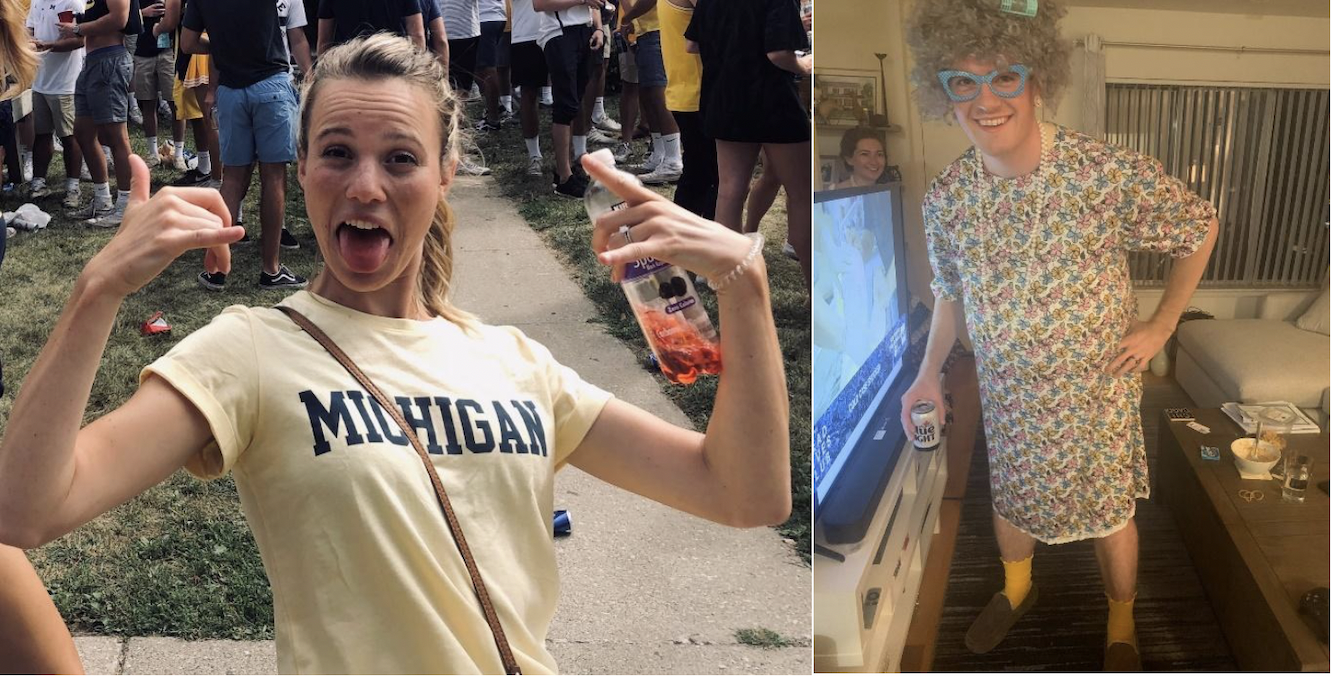 Jennifer Gradone
Jen is your kind, sweet midwestern girl. Until one of a couple things happen. Most importantly, if The Middle (by Maren Morris, not Jimmy Eat World – duh, whos' that?) is played within 10 miles of Jen, she becomes an uncontrollable monster. Wall twerking, spontaneous chugging, you name it, she's suddenly game. Second, if you're unfortunate enough to face her on a competitive soccer pitch, she'll take your lunch money like Billy used to back in 2nd grade but unlike him, she definitely won't feel bad about it 10 years later and will be having a successful career. Jen is wise beyond her years, but she does have a self-diagnosed hanger problem. She's like a zoo lion in this respect. Fun to hang out with and the quintessential belle of the ball, but separate her from a constant stream of pretzels and you might end up being 4th meal.
So when it comes to Jen, as long as you've carefully chosen when to play The Middle, politely turn down any 1-1, and enjoy meals together, you will surely leave with the most valued life-long friend you never knew you always needed.
Chris Gradone
Ever wonder what it is like to play football in the Big Ten? To have wrestled down Saquon Barkley, delaying his record-breaking journey? Chris often wonders too. As a punter at Northwestern, Chris never gets the recognition he thinks he deserves…until now. If for some reason you have not heard, he is your incoming tech club Co-Prez and is quite proud of the accomplishment, often referring to his bedroom as the "oval office". When he is not punting random objects around the house or holding meetings in the "oval office," you can find him making a mean Beef Wellington that he tries to make kosher-friendly for his lovely wife, sitting on the toilet reading about planets and stars, or….nope that's pretty much it.
Truly, Chris is a gem of a human, who loves a bit of adventure, a bit of party, and a whole lot of great food while traveling. You can count on him to be the first one running away from the dance floor and the last one to turn down a Black Balsam shot. In love yet? Unfortunately he is taken, but you might just be lucky enough to forge a lifelong friendship with this human.