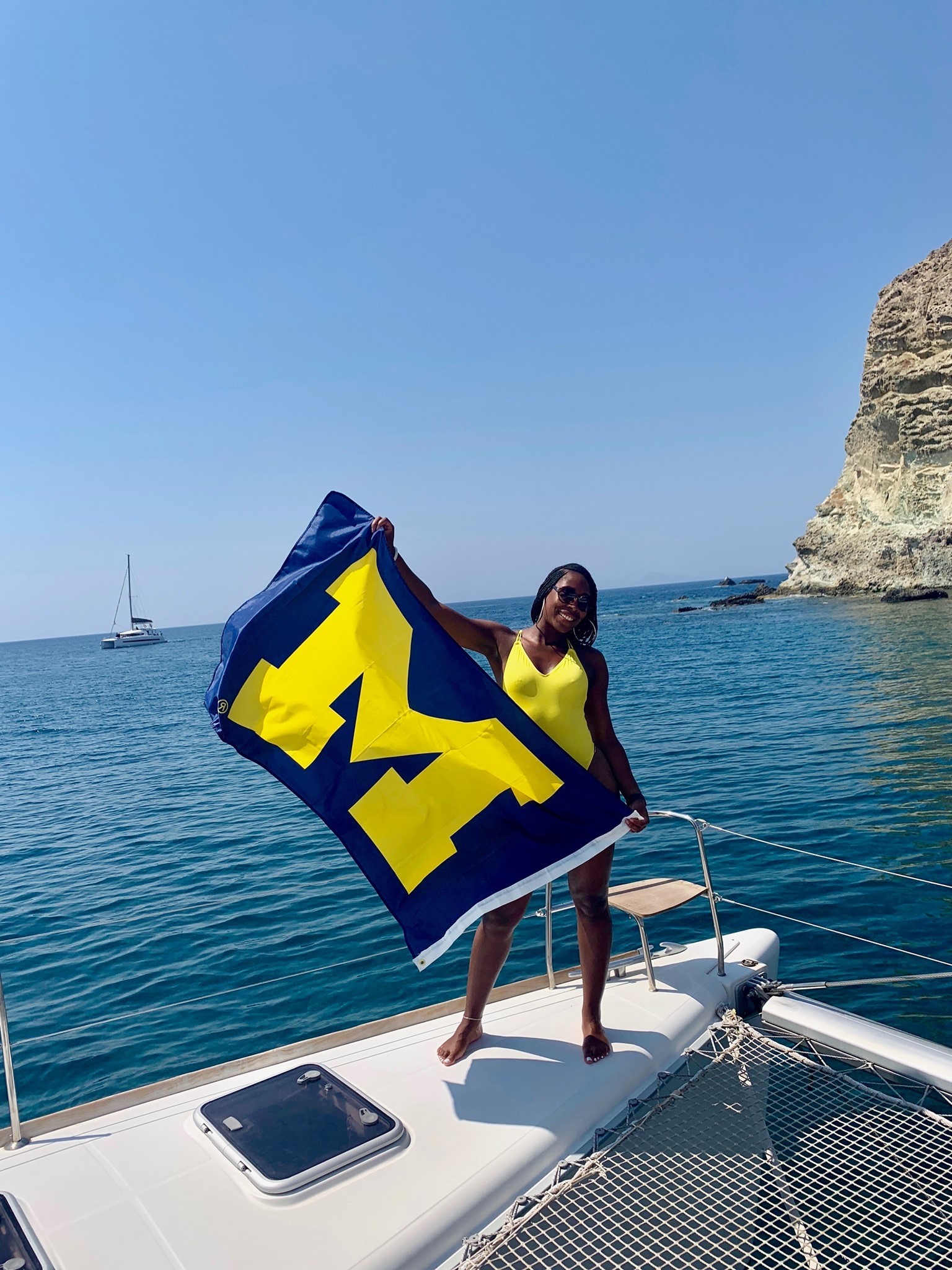 Never got the chance to see Beyoncé live? No worries- Kaloncé's got you covered! Whether it's inside a party bus making sure the Henessey is flowing on the way to Detroit or literally on TOP of the Ross bus at tailgates, you can be sure her Beyoncé renditions and energy level will never dip below 100%.
Hailing originally from the gorgeous Prince George's County, MD/DC, but a full blood Nigerian, Kalane is well versed on immersing herself in new cultures and is excited to do so with you! Prior to Ross, Kalane worked in DC at a healthcare tech and consulting firm doing business development and will be fresh off a BCG internship before MTrek (keep her in your prayers as she braves the Consulting lifestyle!)
As a future consultant, Kalane will optimize your trip potential, leveraging physical activity and #turnup, removing all bottlenecks to fun and a good time. While most times the mom (the cool one at that) of the group, she usually is the last one off the dance floor and the first one to the bar.