Kelsey Casey & Ryan Casey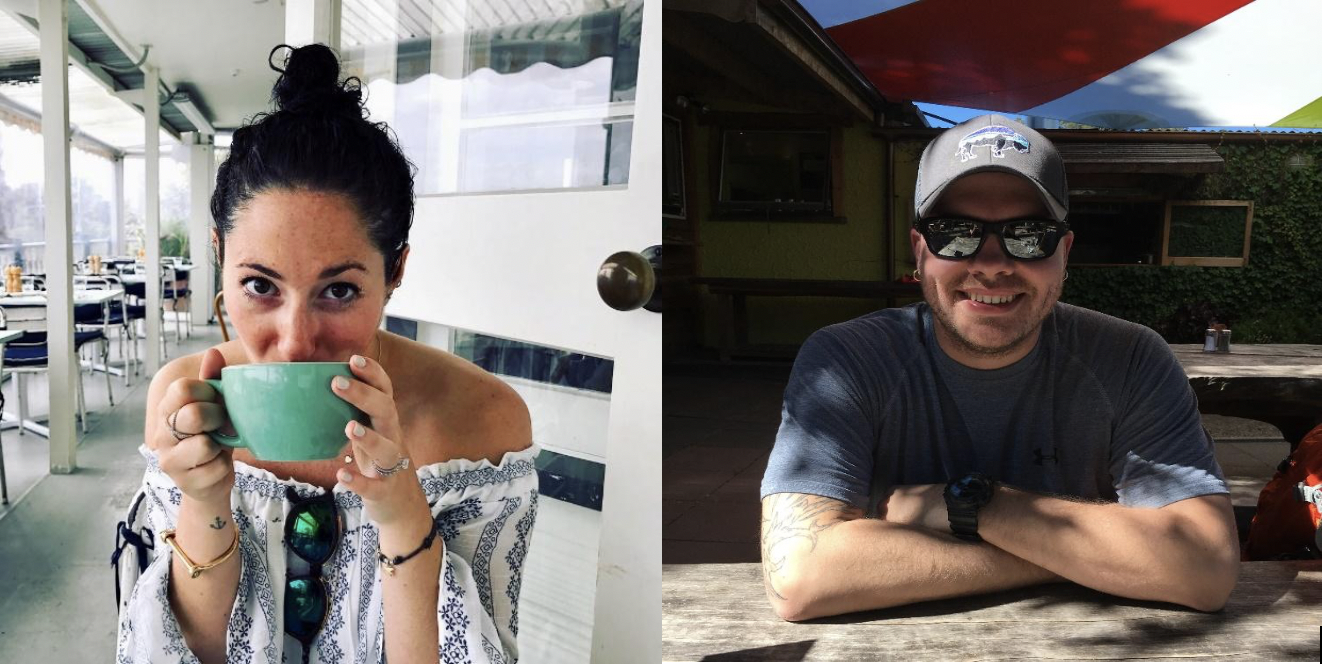 Kelsey Casey
Looking to heal your soul, align your chakras, and find your purpose via yoga? Want to meet an aspiring CondeNast Traveler writer who is oddly happy as a clam on Monday mornings (Mondays, ew)? Kelsey is your gal. This well-traveled yogi with Midwestern values and a New York City attitude is the perfect travel buddy. This queen bee has trekked her way through Asia, Africa, South America, New Zealand, and countless places in Europe, in search of the perfect glass of red wine. Sweeter than a lollipop in a candy shop, watch out for her corny, quirky puns, of which she'll look to you to acknowledge they're funny. Kelsey has a natural, impeccable talent of planning the best international trips and creating detailed itineraries (for real, she should be selling these to help offset her student debt). From the best coffee shops, to best places to hike and quaint eateries, Kelsey always finds a way to incorporate the perfect mix of Netflix and Chill, and outdoorsy, get your heart started activities. If you want to experience all that Estonia, Latvia and Finland have to offer, Kelsey is the most life loving, goofy head honcho you want leading your MTrek. She looks forward to challenging you to an impromptu dance-off in the middle of the streets.
Ryan Casey
Want to meet a free bird in the flesh? Ever wonder what it's like to brush your teeth with black coffee? If so, Ryan is your man. With a cartilage piercing still open from his rowdy high school days and as Domino's #1 customer, Ryan is always up for a good prank or a wild night. Don't ask him about directions while we're abroad though. Ryan literally can't figure out how to get to the Target down the street, which he frequents at least once a week. When he's not busy not using his Crunch fitness pass, you can find Ryan frothing oat milk for his diligently prepared Chemex coffee or searching the depths of YouTube for "research". Ryan will be our in-house comedian for the trip, so be prepared to get your abs WORKED with his outrageous sense of humor and sailor mouth.
A true wonder, generous soul, and an abider of the "there are no laws when you're drinking (White) Claws" motto, Ryan will be your #1 teddy bear wrapped in tattoos, a bald head, and earrings.