Lane Wollerton & Jan Krumsiek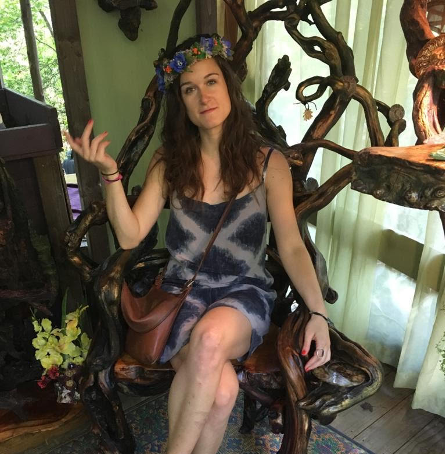 Lane
Hometown: Arlington, Virginia
Favorite Place I've Traveled To: Aspen, Colorado (Also lived there. It is a snowy wonderland.)
Ideal MTrek Day: Ideally, I would wake up from a good night's rest. Not from my alarm, but because a tender, loving sparkle of dappled light from the floor-to-ceiling windows in my room gently touched my face. I would then meet up with the rest of the group outside to go for a scenic trail run or hike. After a hot shower, we would all meet on the patio of a local restaurant for a brunch buffet replete with smoked salmon, avocado toast, soft-boiled eggs, a frisee salad seasoned with a light vinaigrette, and strong coffee. It's possible that I'm hungry as I write this. We would then head into town and take a tour of the city followed by free time to explore local shops and cafes. Next, we would all go watch a local soccer match and head out afterwards to enjoy dinner and stiff mezcal cocktails. We would end the night at a bar with cigars, dancing, live music, and pool.
My Hidden Talent Is: Cat-like reflexes
The movie about my life would be titled: There and Back Again
My partner would describe me as: Funniest person I know (He said that! He really did!)
Jan
 Hometown: Hameln, Germany
Favorite Place I've Traveled To: Tulum, Mexico
Ideal MTrek Day: Wake up and have breakfast – ideally scrambled eggs and a buttery, flaky croissant, along with a piping hot cup of strong, dark coffee. Gets the body going. Then gear up for a hike. If the temperature were 65 degrees I wouldn't complain (this is my ideal day, after all). I would want to go on a fairly grueling 3.5 hour hike somewhere scenic with a jaw-dropping view at the top, where I would enjoy a late lunch.  Right after the hike, I would head to a bar and have a beer on the patio, again overlooking a cluster of trees or something similarly green/nature-fueled. After enjoying my well-deserved Pilsner, I would head home and decompress for a bit, take a shower, and prepare to go out to dinner at a local restaurant, followed by bar-hopping, ideally with live music.
My Hidden Talent Is: I know Kung Fu.
The movie about my life would be titled: I Don't Write Love Notes, But I Do Send Flowers
My partner would describe me as: Caring