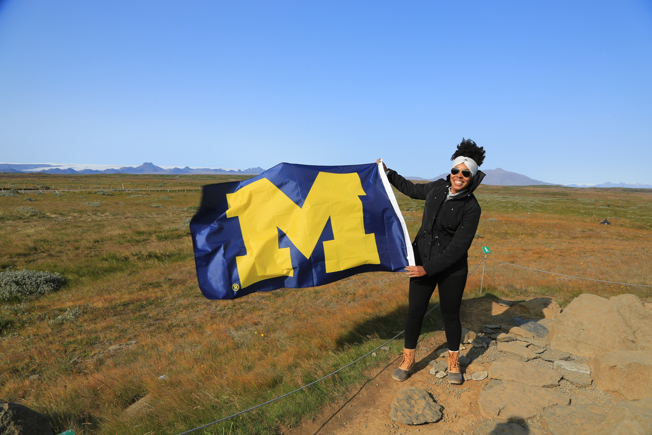 Lauren (aka LoMo) is still trying to adjust to Midwestern winters after living in Miami but that hasn't stopped her from venturing out into the cold to try nearly every restaurant in Ann Arbor! As an "almost" child star, she isn't one to shy away from the stage, and as the group's resident expert in musical theater, she is always ready for a dance-off or karaoke, where she is rumored to sing in French after enough vodka sodas. "Lit Lauren", her alto ego that rivals Sasha Fierce, may even make an appearance if you're lucky! Since she is pretty much immune to hangovers (cue collective groans of jealousy), LoMo is always down to dance the night away and still be up and smiling for 8am Orange Theory the next morning.
Lauren is excited to become a true wine aficionado, and as a procasti-baker who makes white chocolate cookie butter blondies at 11pm instead of studying for finance, she is excited to sample all the delicious food and dessert Portugal and Morocco have to offer. As a Gourmet Club VP, she also may be secretly scoping out ideas for future events, and don't be surprised if she makes everyone wait so she can take the #perfectpic for #foodstagram.
Prior to Ross, Lauren worked in operations and is pivoting into brand management. She did her undergrad at Vanderbilt University in Nashville, is originally from Dallas, and was living in Miami before coming to Ross.