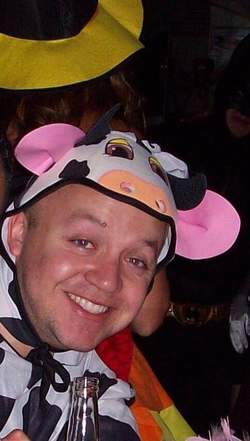 All four of our culture points are because of Manny. He grew up between the highlands of Ecuador and the concrete jungle of New York, which means he's got the salsa dance moves AND knows it. Don't let his pint size fool you: he's fished piranhas for dinner, has been chased by pirates in the Amazon River and he can start a fire with his bare hands – just don't ask him to do it. Manny likes long walks on the beach with his dog; we're working the Visa system to bring Huxley with us…just so we can demote Poodle from Top-Dog. Manny's a professional bad-ass with a black belt in Tang Soo Do – Laura holds the same rank so expect to see a flying side kick contest off the back of the cruise boat (Secret Service, wake up!).
Words of Wisdom: Skeeps: go for the bar tab, stay for the parade – (you'll find out).
Fun Fact about Manny: He used to have golden long hair and don't remind him
Favorite quote: "You shot who in the what now?