Mollie Harary & Colin Cramer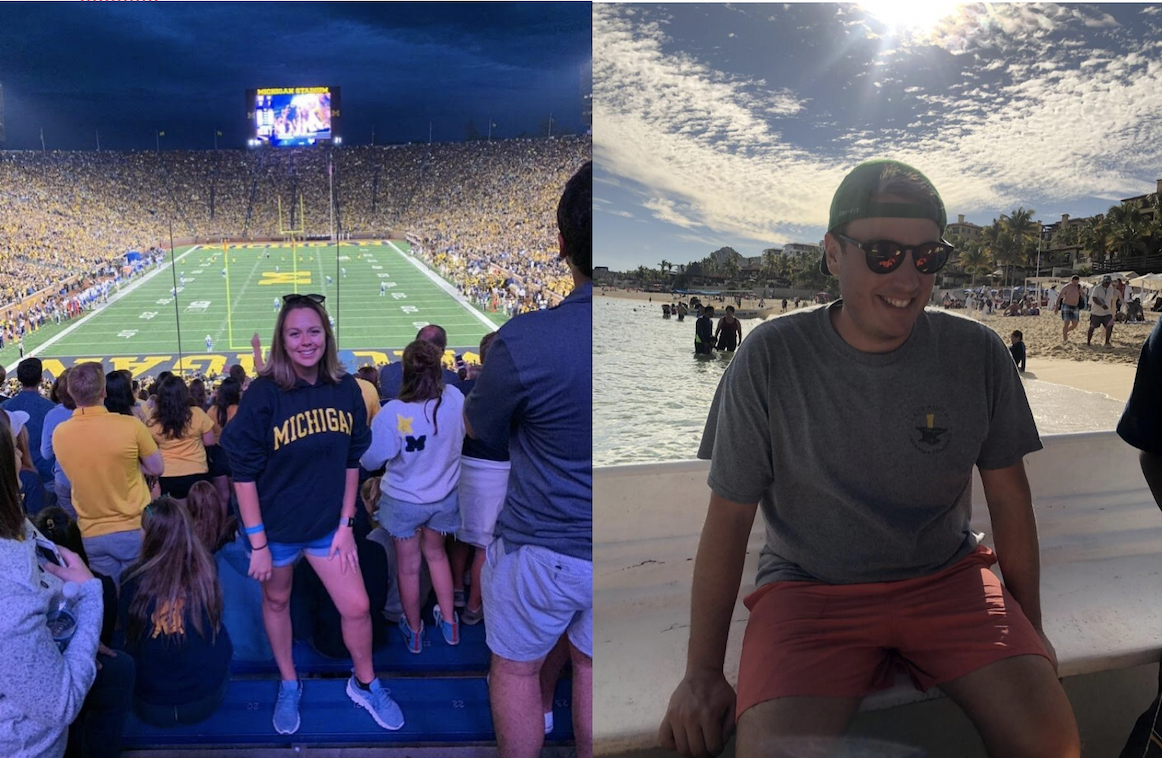 Mollie Harary
Stop me if you've heard this one before. A banana slug, a Jewish person and a wine lover walk into a karaoke bar and sing along to Don't Look Back in Anger by Oasis. Wait… I just described MOLLS.
This fun-loving Jew hails from the rolling farm fields of Oxnard, California, where she grew up basically on the beach and in the swimming pool playing H20 polo. Mollie took her talents to Santa Cruz for undergrad (LETS GO SLUGS) where she continued H20 polo dominance and left with a love for fireball shots.
Prior to Ross, Mollie got put through the ringer that is working for a "unicorn" start-up in San Francisco (Zenefits). Just don't ask her to tell any buzz-feed uncovered horror stories of coworker's sexual encounters in stairwells.
Overall, Molls is a great travel companion. She's always down for a good time and equally always down for PJs and wine/cheese to get ready for a big adventure the next day. Molls can't wait to share the Ross experience with incoming folks, share her love for Ann Arbor, and explore the Baltics with the Ross crew!
Colin Cramer
Sports, craft beer, delicious California wine, and a sunny day at the beach – these are the makings of Colin Cramer. Someone who gets along with just about anyone, is down to drink a beer pretty much any time of day, and is shockingly good with directions and navigation, Colin is a recipe for a good time. A proud graduate of the University of Oregon (Go Ducks!), Bay Area native, and Ann Arbor resident, Colin is your go-to to discuss anything college football or Bay area sports related, and will join you to watch games anywhere in Ann Arbor. He will gladly challenge you to a game of flip cup, where his inner "pooh bear" will come out (grabs the beer with both paws). His music taste is on point, whether it be chill reggae jams or turn up electronic house, depending on the occasion. With a great taste for food, and an even better taste for long nights and adventures, Colin will definitely be the life of the party many nights on our trip. The BALLtics won't know what hit em'.