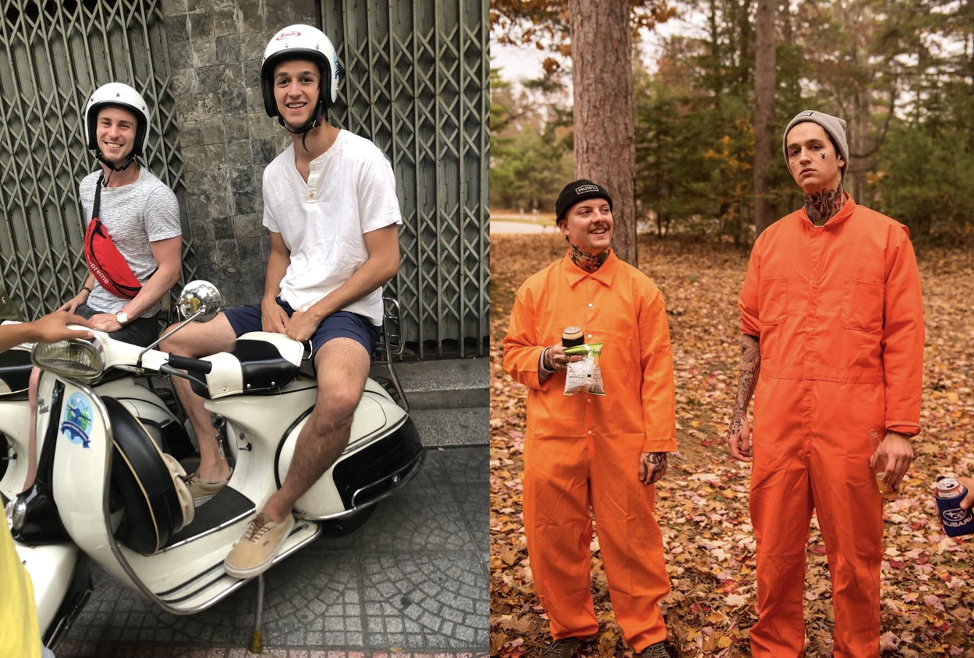 Pat is awesome. He's accomplished so much both career-wise and height-wise. Known around town as "The Human Periscope", we'll use him to scope out the best spots on the beach for our parties, looking out for bears (ok there really aren't bears in Serbia) and reaching for top-shelf alcohol.
Always the life of the party, you'll find Pat leading the charge to Garage Bar around 5pm so he can drink an M-43. The fun part comes 3 beers later when he realizes he has a night class, gathers up his things, and runs back towards Ross. Fortunately, due to his giraffe-like strides, he'll make it in time and the professor will be none the wiser.
Patrick doesn't always identify with his Kentucky roots. Sure, he may have grown up at the local dirt-track on Demolition Derby days, but the only things he demolishes nowadays are bottles of Kentucky bourbon. As an automotive consultant, Pat now works to build cars instead of destroy them. The fun uncle of the trek, he's the ideal combination of chaos and responsibility, as displayed in his ability to attend Ross while also having his cat, Kitty.
Ask Patrick about: Getting mistaken for Jean-Ralphio from Parks and Rec, cars
Don't ask Patrick about: Kentucky Fried Chicken, living with undergrads