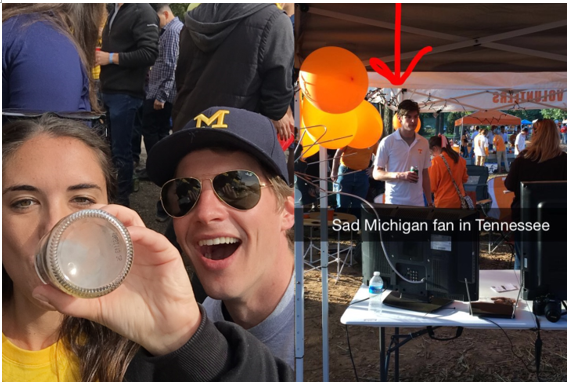 Here's a fun bit of trivia: there are people actually from Michigan. Pat, our token Michigander, is sickeningly nice. Cut him open and he bleeds compliments and teamwork. Wreck your car into his and he'll apologize and pay for the damage. If good guys finish last, Pat lost the race – twice.
Former Pat began his career in healthcare consulting, a path inspired by his lifelong battle with an incurable disease: Michigan sports fandom. Although he has left the world of healthcare in pursuit of marketing products that may or may not be good for people, Current Pat still consults his chronic disappointment by drinking cheap beer on gamedays and Googling things like "Are 31-year-olds still considered millennials?"
Future Pat very much looks forward to leaving the flophouse that he and Zach shared as interns during the summer and embarking on a trip to a new land with new friends. He may have been born in a decade that most of us have only read about in history books, but he still has an undying affinity for Smirnoff Ices. If he plays his cards right, he will end his summer having taken a knee in his fifth continent. What an achievement. We are so proud of you.
Ask Pat about: Trey Burke's assist to turnover ratio, salon choices in Ann Arbor, deepcut J. Cole tracks
Don't ask Pat about: Appalachian State, heights, showing up late to the airport