Reshma "Extra Bottle" Erukulla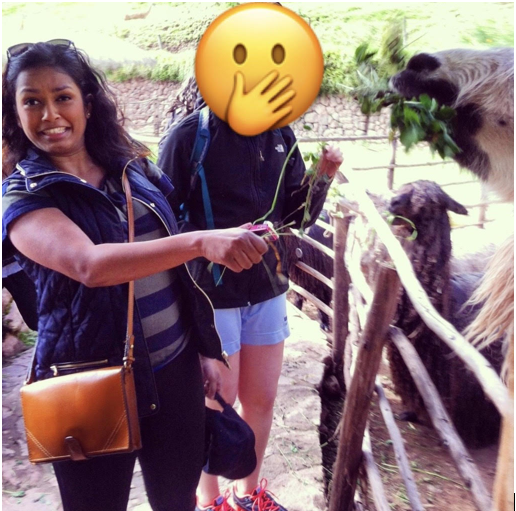 You might know tons of jokes about New Jersey… but, Reshma isn't one of them! The Garden State's finest Investment Banker can mentally calculate the present value of a growing annuity with continuous compounding within seconds! No surprise she spends her free time schooling poor souls in stock pitching competitions. Often imitated, never duplicated – as a Board member of the Retail & Luxury Goods Club, her swag is on a different level! No one at Ross has a larger shoe collection than her. She might have a small stature, but she makes up for it with personality. She's a connoisseur of Ann Arbor's bar scene and you can catch her at football pre-games with a box of Truly or White Claw. Reshma's also very caring, stay on her good side since she'll most likely be the only one packing enough sunscreen for the whole group. That's because she loves outdoor activities and being literally in touch with nature – she just can't wait to go camping in Tikal!
Do not ask: for directions, to share French fries (like, seriously don't), and about 2018 MTrek stories
Definitely ask: about tequila cleanses, finance memes, hard seltzers, Indian cooking tips, and for relationship advice
P.S. Rumor has it she used to ghostwrite for Drake, we tried confirming but OVO declined to comment.