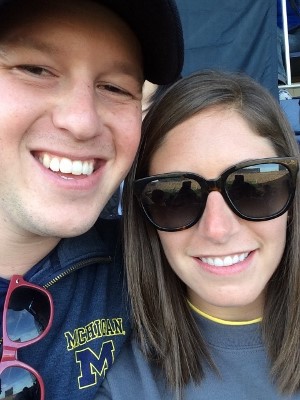 STEPHANIE
Hidden Talent: Karaoke. All I need is a stage and a microphone.
Why you want to hang out with me: I've never been to South America, but I am very open to any and every adventure that comes our way during this MTrek. I love red wine, and I will always be down for trying a glass straight from the source!
Weirdest Job: My first non-babysitting job was at a stationary and gift store. When I wasn't trying to sell you Vera Bradley or greeting cards, I could be found in the back room blowing up helium balloons. No I do not know how to make balloon animals… Yes I would love to learn.
IRA
Hidden Talent: I am an all-star napper…anytime, anyplace. anywhere.
Why you want to hang out with me: As a Boston native, I am a seafood expert. I've also managed to find my way around the one way streets in my hometown, so my navigational skills will come in handy during our expeditions.
Weirdest Job: Working on a home heating oil delivery truck. Delivering oil in 2-feet of snow is not fun.