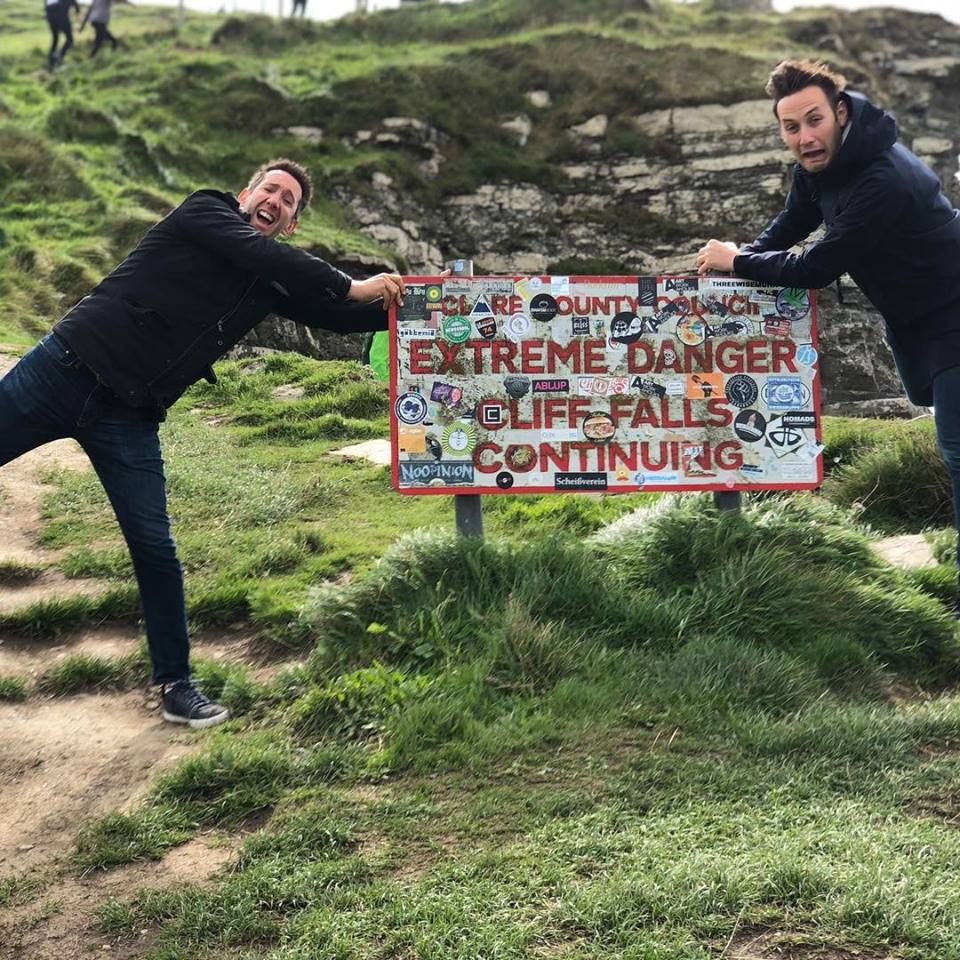 Justin
The Basics: I was born and raised in Michigan and actually lived in Ann Arbor for 3 years before moving to New York; so yes, I can be your Michigan sherpa. Most recently, I was working in human resources at a startup in New York City where I discovered my true passion: Marketing (at least for now). My favorite hobbies include watching musicals, singing karaoke, running, eating everything, and binging on Bravo and the Bachelor.
How my partner would describe me: Because I shout, "Where are my keys!?" on a daily basis, he would probably describe me as disorganized and occasionally impatient. Basically the perfect MTrek leader! Don't worry, he'll bring the organization and I'm pretty sure he'd say I'll bring laughter, sarcasm, and fun wherever I can add it.
Favorite place I've traveled: Thailand – I basically turned green from the gallons of green curry I consumed.
Would you rather take every bath in feta cheese water or sweat hummus? Obviously the feta water baths. Did you read the name of our trek? There has to be some leftover snacks in there and at least it wouldn't ruin every shirt I ever wear.
Steve
The Basics: I'm originally from the "mean streets" of Roslyn, Long Island which is a suburb of New York City. I lived in NYC until moving to Ann Arbor with Justin. My background is planning political, non-profit, corporate and entertainment events. I started a side hustle several years ago that grew into my company CheckIn Tech. We provide software, technology and staffing at events. My favorite hobbies include playing poker, tennis, basketball, watching Harry Potter or Iron Man movies on TV (which are on way way too much), running outdoors when it's warm enough and playing with our dog Maggie…aka Mags…aka Magster…aka Margaret
How my partner would describe me: Probably as the logical planned out person. I always need to make sure everything is prepared and ready to go. That being noted, Justin would say I'm open to go along as a wingman on any last minute adventure. He'd also say I'm pretty sarcastic and we both can bring a healthy dose of dry humor to any situation.
Favorite place I've traveled: Buenos Aires – great food, beautiful architecture and a strong dollar makes this city such a great place to visit.
Would you rather have to prepare and eat every meal using one of those gyro meat spinning cookers or add tzatziki to every food that currently requires ketchup, mustard or bbq sauce? I love to cook so I would go with the spinner and be the first person to successfully cook eggs benedict sideways.