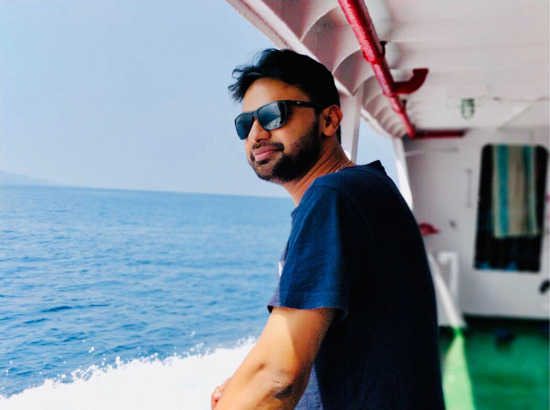 Vari hails from Delhi, India and is up for a trip any time any day. A road trip with good music is his weakness, and trust us when we say that you won't get to drive the car if he is on that road trip. Vari is an adventure lover and has been checking things off his list since the past few years – be it skydiving over the Niagara Falls or scuba diving into the Indian Ocean.
Be sure that you'll get plenty of photos when he's on the trip – sometimes he'll forget that we are on a schedule just because he wants to click pics. You'll definitely find him dancing every night (just give him a few drinks to get it all started!).
Vari did his MTrek in Europe last year and has travelled to the West Coast and Puerto Rico over the year. He was very sad when his 'travel around the world during MBA' plans got cancelled in April and May, but is hopeful to cover for it during the summers. Oh by the way, he recently got into boxing and would love to have a match if you're up for it (be easy on him though).