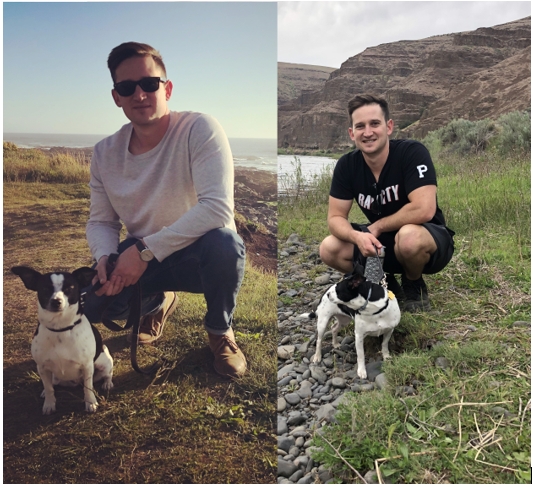 Ever wonder what happens when you combine an Orlando strip mall with a Stanford education? Of course you haven't. But we've got the answer anyway, it's Zach! Everyone's favorite two-word texter, Zach is here to brighten your day with his patented smile, good humor and encyclopedic knowledge of underachieving Magic basketball players. Just make sure you catch him before his nonnegotiable 9:30pm bedtime. The war between Zach's sleep schedule and our Mtrek activities is going to be epic.
Post college, Zach took the traditional Stanford career path to Red Bull where he perfected using the terms "gnarly" and "hella," while producing hella gnarly content for Red Bull TV. But after realizing that Monster energy was a superior product, Zach moved to the advertising agency R/GA where he handled Nike accounts. He'd be happy to tell you about it, but his association is unmistakable from what we have deemed his "cartoon closet" of clothes. Free khachapuri on me if he doesn't wear a black t shirt with Nike shoes for over half the trip.
When Zach isn't taking elevated Instagram videos of his daily activities, or volunteering for the 13th time in our MO class, he's hanging at home with his much cooler wife Marisa and dog Zoe. That or he's testing the hair limits of how much fade really is too much fade (hint: the limit does not exist.) Either way, Zach has never been more excited for a trip in his life (editor's note: outside of his honeymoon) and is ready to Instagram, sleep, eat, and sleep across two of the most interesting countries on the planet.
Ask Zach about: The great state of Florida, Soundcloud rappers, planning and having a wedding during business school like an idiot
Don't ask Zach about: Not raising your hand in class, Shaq leaving Orlando for LA, group texting etiquette