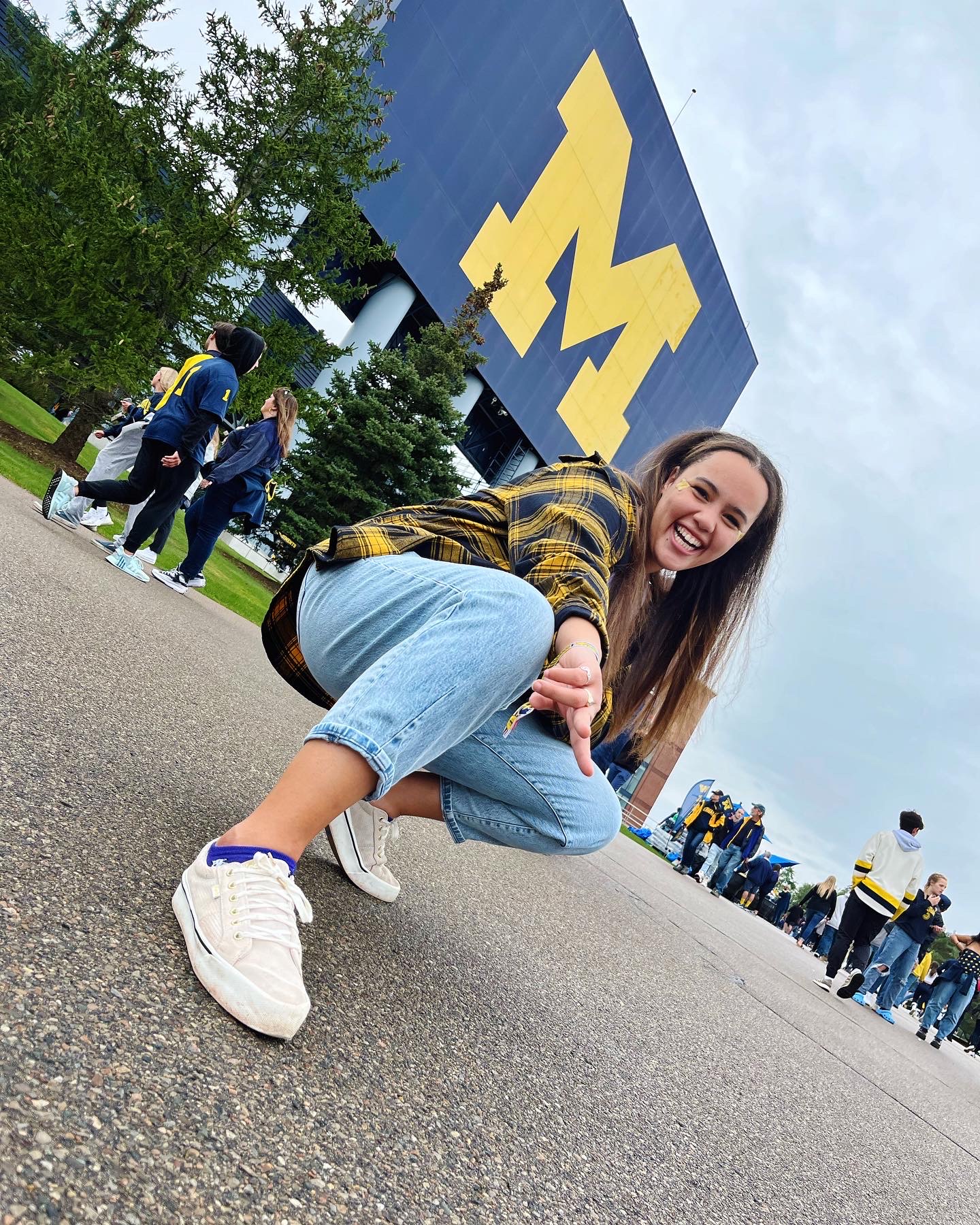 Hometown: Ijamsville, MD (Washington, DC Metro Area)
Undergrad: University of Virginia
Pre-MBA life: Nonprofit/Performing Arts Concert Programming & Production (Say that 5 times fast)
Post-MBA plans: Being the next host of Family Feud, if that for some reason doesn't work out then Marketing/Brand Management for CPG
Why should you join my trek?
There are a lot of places to explore in America's backyard, and Montana's national parks offer sights and experiences you'll be shocked to discover is just a short plane ride away from the Midwest! Montana Trek will feature outdoor activities in Glacier National Park, and time to explore the cute mountain towns the state has to offer – no one should feel they won't find something enjoyable to do on this Trek! Montana is for you if you want to go off the beaten path (without going TOO far off that path…) and want to have a unique experience like none-other.
A little about me: I'm Alexis, a rising MBA2 from Maryland, the greatest state in the US. Outside of school/work you can find me baking and cooking to feed my friends, constantly cracking terrible jokes, searching for Ann Arbor's best espresso martini, and remaining the undisputed Mario Kart champion of all my circles. I'm also a terrible french speaker, dedicated BravoTV stan, and a violinist! You can catch me on stage as the co-president of the BEST MBA Cover Band, Risky Business, where I was awarded band superlative "most likely to cause positive chaos".