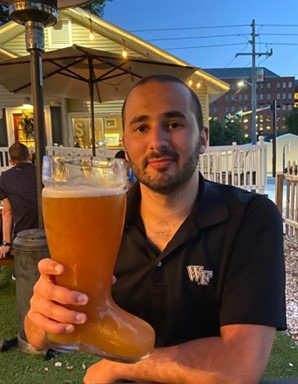 Hometown: Princeton, NJ
Undergrad: Wake Forest
Pre-MBA life: Advertising
Post-MBA plans: Strategy & Marketing in CPG
Why should you join my trek? I am a lover of balanced travel! Our Asheville trek is going to be an awesome mix of outdoorsy and heart-pumping excitement and chill bar and brewery hopping. I spent a good part of my life in North Carolina; I love the area and am excited to share it with you. O, I also used to be a professional guide which was the inspiration for the trip.
Shred Gnar n' Hit the Bar