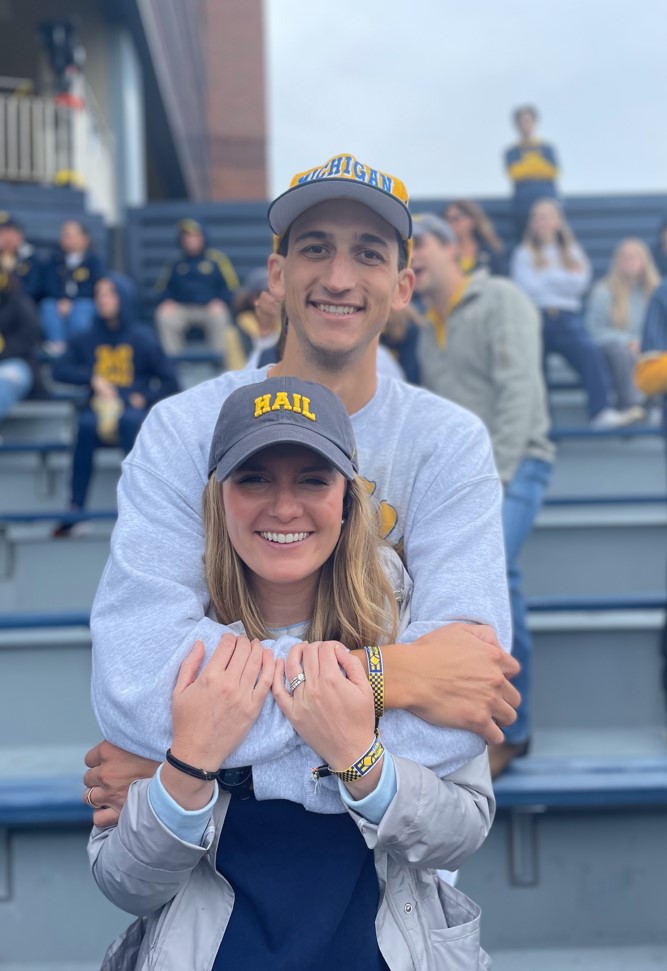 Hometown: Boston
Undergrad: Georgetown
Pre-MBA life: Consulting
Post-MBA plans: Product Management
Why should you join my trek?
Ready to kick off your two-year hiatus from reality a little early? What better place to do so than the Swiss Alps?! Our MBA2 crew and partners are an awesome bunch, and we'd love for you to join us to explore some of the most breathtaking landscapes in the world and indulge in some of the best beers and wines the country has to offer. Whether you're looking for a little exercise or just some good old-fashioned fun, our trip has got you covered.
A little bit about myself: I went to undergrad at Georgetown, where I met my lovely wife (shoutout to Maddy) who will also be on the trip! I lived in Washington DC and New York but am having a great time exploring the Midwest! I am excited to explore Switzerland with any / all of you who are lucky enough to join our trip!