Trip Region: Eastern Europe
Country(ies): Hungary, Czech Republic
Partners Trek? No
Trip Cost: $2319
Airfare Estimate: $900
Nightlife: 9 • Activity: 4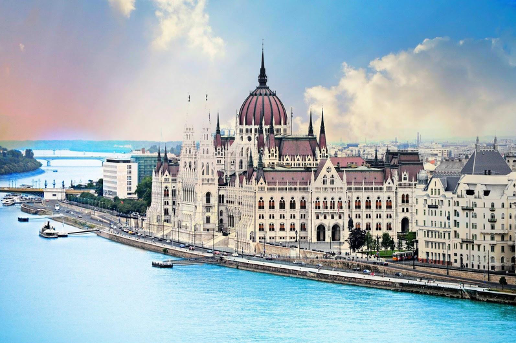 So you got into Ross? That don't impress us much. You'll have to prove your true worthiness across the Atlantic. Eastern Europe is known for hardening some of the world's best drinkers (and some history, maybe?) Your mission, should you choose to accept it (which you should), is to join us for the best MTrek there ever will be and party til we just simply cannot. You'll be among MTrek legends who conquered Barcelona and Ibiza during MTrek 2019 and are now ready to bring their talents to Budapest and Prague. There will be tours of fancy churches, there will be beer, but most importantly, THERE WILL BE BOATS. Czech yourself before you wreck yourself and prepare to shake your Booty(pest) off!!!
Travel Day — Sunday, Aug 16
So you just missed out on that first class upgrade and are super bummed that you had to walk past Lowy ordering a hot towel in First Class. (Who the hell is this guy?) BUT DON'T WORRY!! We'll shake off that jet lag with an easy afternoon in Budapest before embarking on an evening booze cruise on the Danube river. Following the boat tour and our first shots of Palinka, we'll head to our welcome dinner and get to know each other. Make sure you've got those resumes polished and life plan fully fleshed out. Don't know what an Odyssey is yet? Well………...
Day 1 — Monday, Aug 17
Strap on those fanny packs and make sure you've got that insta-influencer vibe buzzing, we're going full tourist today. The day starts with a walking tour of historic Budapest including the castles, churches and labyrinths that make it classy. After working up an appetite we'll shop til' we drop at the Grand Market Hall while picking out the ingredients for our evening cooking class. Kyle only knows how to microwave pizza rolls so we can't wait to see him whip us up a three course meal.
Day 2 — Tuesday, Aug 18
To recover from last night, we'll head to one of the most famous sights in Hungary, the Turkish Baths! Kyle's promised not to wear a speedo but we have no such guarantees from Lowy… We'll have access to the baths, saunas, pools and our own cabin, ayyyyeee. After a morning of floating and relaxation, we have the afternoon off to explore all that Budapest has to offer. We'll meet up at night for our bar crawl of the ruin bars scattered around the city (think Rick's but with slightly more culture!) We'll probably get bottle service for less than the cost of a Jimmy John's sub.
Day 3 — Wednesday, Aug 19
Say goodbye to Bootypest and hellooooo to Lake Balaton! When we arrive, we'll get to know the area the only way we know how - a winery tour. Then, we'll head back to our hotel in Siofok where just FYI there is a noice looking hot tub. After grabbing some dinner, we'll get a first hand look at the famed Lake Balaton nightlife. We'll turn up to an 11 rather than a 15 because tomorrow is a very special day…
Day 4 — Thursday, Aug 20
It's here. It's finally here…BOAT DAY!!!! Today we set sail on Lake Balaton's finest cruise ship for a full day of booze cruising on the crystal blue water. We'll take full advantage of the open bar and have Becca teach us how to send it from the top deck. Back in town we'll either collapse or explore Siofok's famous nightlife to prepare you all for LIVE back in AA.
Day 5 — Friday, Aug 21
Travel day! Pack your flying anxiety pills (looking at you and you only, Colleen). We'll say goodbye to gorgeous Hungary and hello to even more medieval Czech Republic. Grab your airport steak with Charlie Garvey or nurse your hangover (they don't seem to go away, do they?) with European Burger King queen Mother Becca. After we arrive, we'll check into our hotel and then head to the bars for rounds of extremely cheap beer and extremely inappropriate levels of dancing.
Day 6 — Saturday, Aug 22
WELCOME TO PRAHA! We'll begin today with a walking tour of Prague where we'll see the Lennon Wall, Charles Bridge, and entrance into Prague Castle. Listen to the professional tour guide or tune in to Colleen and Liz pointing out that this is where Mandy Moore filmed the movie Chasing Liberty that one time. After walking, we will of course get back to the important stuff, drinking. We'll end our day with a 3.5 hour long brewery tour where we will visit 3 local breweries. At our last stop, we'll have some Czech appetizers and an unlimited beer drinking package (!). Hopefully they serve Coors! After this action-packed day, we'll give you some time to rest your weary head and watch a Netflix show in the hotel, then GEAR UP BABY! IT'S A CLUB NIGHT! Let's get real weird in these Prague warehouses.
Day 7 — Sunday, Aug 23
Today is a free day to enjoy our last day of MTrek :( Who are we kidding though, we'll find somewhere to hang out outside (read: drink in a park) while sharing all of our MTrek memories with our new best friends. Caroline will likely spend the day (literally, the entire day) looking for miniature souvenirs from this trip. Then, we'll cap off the trip with a Farewell Dinner at Kolkovna Celnice. Winners will rally for one final Prague club night. Losers will be dragged to the final club night by Colleen.
Departure Day — Monday, Aug 24
Why? Why are you leaving? Cuz Soojin said so? If you quit Ross, we will too. We'll live out our not so golden years in the glory of Prague. Like Mark Cuban says, who needs an MBA anyway? Jkjkjk. We, your leaders, will serenade you with a heartbreaking rendition of Whitney Houston's "I Will Always Love You" as you board the plane to the Thunderdome aka your first quarter of business school. See you at Garage Bar!
Alex "Lowy" Lowy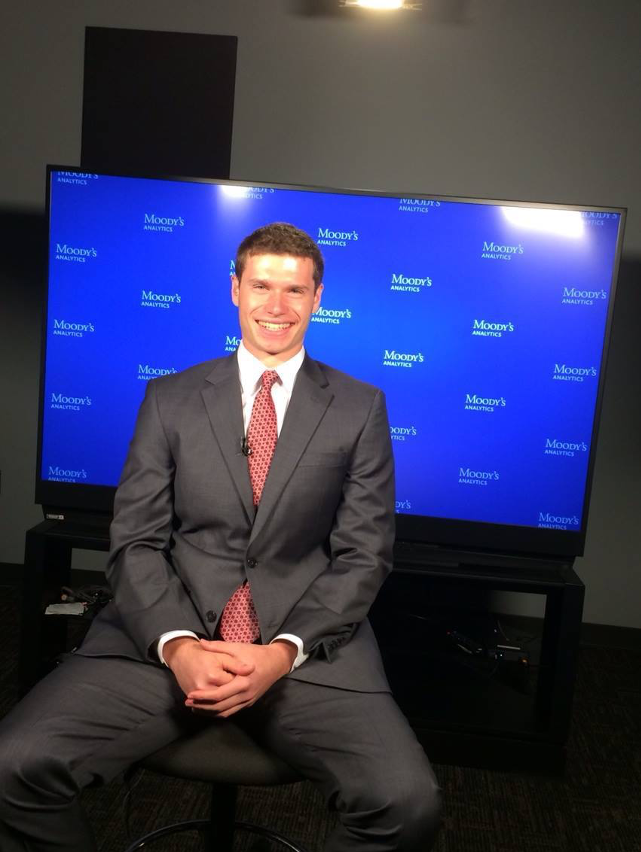 Ross' favorite retired macroeconomist and Bloomberg TV star, Lowy hails from New York City and came to Ann Arbor via Philadelphia where he was a used economic data salesman. Since being announced as Consulting Club Co-President, Lowy has been on a power trip worthy of only Logan Roy. He doesn't need, he DEMANDS excellence. Just look at his transcript. Middle-shelf bottle service at LIVE? NOT HIS TABLE. Despite his god-like perfection, Lowy is no stranger to getting sloppy on the dance floor. One of his iconique ear to ear smiles will make you instantly forget the amount of student debt that you're in. Serving as resident "MTrek Daddy," he will lead us fearlessly into the depths of the underground rave scene of Budapest and DRAG US TO HELL (and then safely back to Ann Arbor for your Excel boot camp).
Liz "Step into My Office" Kane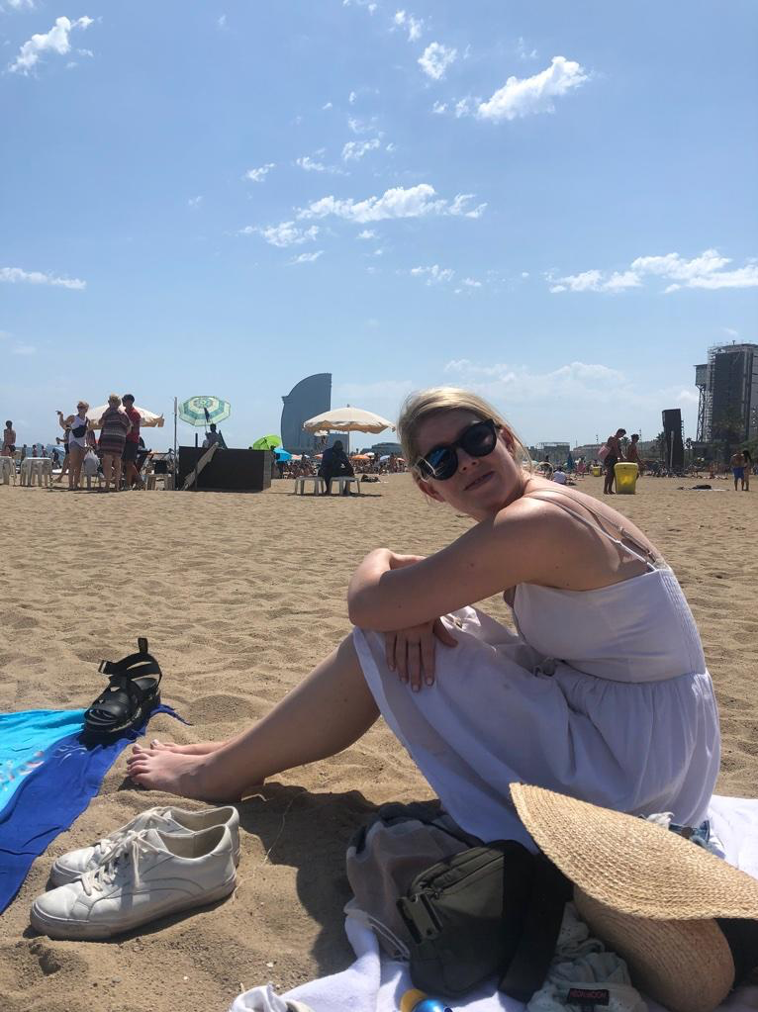 The purest form of a beltway insider, Liz grew up in Washington, D.C. (adjacent) and broke a serious mental sweat working for a healthcare "Think Tank " before coming to Ross. Make her happy by quoting West Wing and always ordering her a (double) vodka soda or gigantic Coors Lights at the bar, even in Prague. She almost got kicked out of middle school for bullying so if you're caught empty-handed at the bar, you'll pay your dues in the form of a shot. Liz is a VP in Consulting Club and full President of the "Soulja Boy actually has pretty good music" fan club. A big proponent of the post-lunch nap, you'll find her lounging on the beach inside the hotel in Siofok while working hard to avoid Colleen's Smirnoff Ice terrorism. Liz will jump off any boat you put her on (even when it's on land) and keep the party going at the pool after hours.
Caroline "Airport Steak" Garvey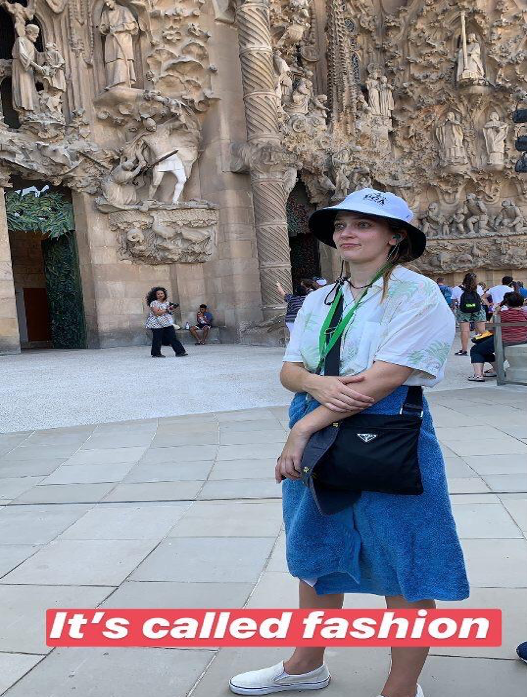 Perhaps the hardest person to describe at Ross, Charlie Garvey will make you fall in love at first sight. Hailing from Portland, Oregon, and a Stanford grad, this former Halo Top product manager actually convinced people that ice cream was good for them. Just think about what she can do with your resume! Despite all the excellent food we're gonna eat during the trip, Caroline will probably still order a steak in the airport like she did last year in Ibiza. Wasn't weird at all… We still love her though! This West Coaster can party with the best of em and does it all in the chicest athleisure. If you hit it off well with her, she'll send you a random text invite to play virtual beer pong on an app that you definitely don't have the data for. One of the top consumers of Taco Bell in southeastern Michigan, Garvey will keep the vibe going all trip long.
Colleen "Irina" Semla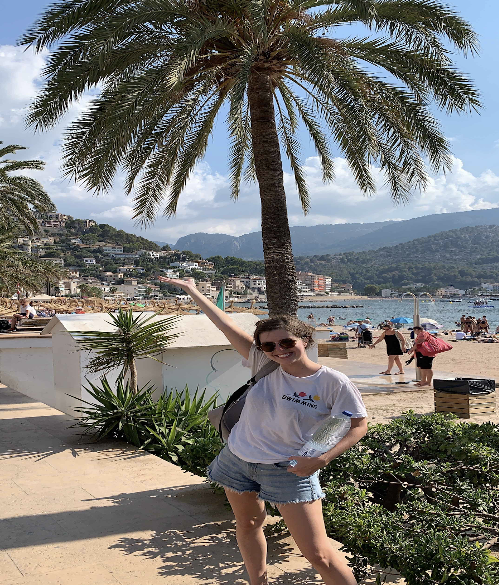 Living her life a quarter mile at a time, Colleen doesn't have friends, she's got family. A native of Evanston, Illinois, Irina is listed at 5'2⅞" but punches way above her weight class in every possible way. The queen of Fast & Furious movies, Colleen closes down Rick's American Cafe like it's nobody's business and has the best booty drop in the game. Her secret? Never lose eye contact. Nobody can rock a wig or embrace method acting quite like Irina and get ready for her to lay down the thick Russian accent as she hands you a vodka shot. Colleen loves hot dogs and onions more than any woman alive and can't wait for the food in Prague where she can eat Jaternice to her heart's delight. Colleen still holds the Spanish record for most Smirnoff Ice purchased in a week from last year's MTrek so be sure to double check those backpacks before you go through airport security. Get ready for "No Hands" by Waka Flocka Flame to get played on repeat throughout the trip and for Irina to lead the charge on coordinating theme nights.
Kyle "Ky-Yell" Helisek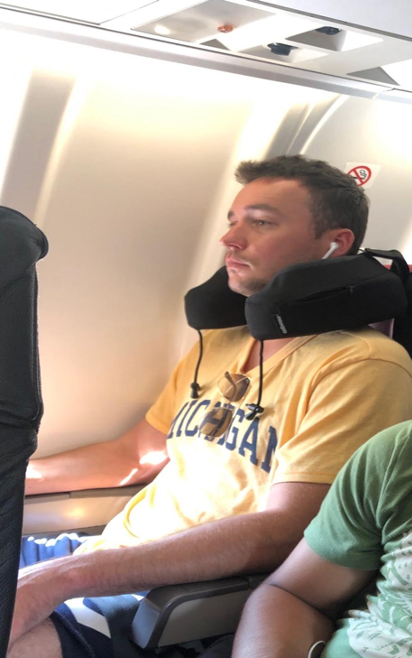 A native of Pittsburgh, PA, Ky-Yell suffers from an unconfirmed and likely fictitious condition known as "negative buoyancy". So if you see him drowning in the Danube, please throw him his floaties. An international man of mystery around Ross, the halls whisper "Who is he?" While a literal mute in his classes, he is loud in his trash talking. He may be out of your league but he does respond to constant and unrelenting requests for his friendship, just ask any of the other Leaders. Kyle also played professional baseball but he's very embarrassed and does not want to talk about it. When he's not deadlifting BBAs in the Och Fitness Center…we don't quite know what he does. But rest assured on this trip, this social butterfly will FLY! No, SOAR! Just make sure to steer him away from any casinos.
Becca "9 PM" Herman
Meet her in St. Louis! Jk, she doesn't live there anymore. When she's not cranking out LBO models with other investment bankers on Wall Street, she's actually kind of a chill girl. You can find her at yoga or pumping kegs at The Bus. Do not challenge her to a dance contest, she's got granny moves that could burn down an Ann Arbor club. Becca is the finance tzar of our voyage and she rules with the iron fist of a historic Eastern European government. If you do not pay for that one Jack and Coke, she will have your head. A classic overachiever, Becca had her internship before school even started (we're not jealous or bitter…). As Queen of the Wolverine Venture Fund, she knows who's worth investing in, so make a good first impresh. She's up to the task of conquering Eastern Europe, are you???