Trip Region: South America
Country(ies): Bolivia
Partners Trek? No
Trip Cost: $1928
Airfare Estimate: $1000
Nightlife: 2 • Activity: 2
Do you like motor boating? As a child, were you frustrated by the training wheels on your bike? Are you excited by the prospect of taking the best jumping pic ever? If you answered yes to any of these questions, this is the trek for you! Come join some 3rd-year Erbers (brimming with musky wisdom) on an epic journey through one of South America's best kept secrets. Get ready to get your adrenaline fix biking down (down being the operative word) the world's most dangerous road, snap some epic photos on the stunning salt flats, kick it with the likes of flamingos, parrots, and spider monkeys. See Copacabana (the Bolivian one, not the Brazilian one) and La Paz. The trip will culminate in a visit to the famed Lake Titicaca, which was funny in third grade, and is even funnier now. Just think how many likes you'll get on Facebook. There will be something for everybody. We'll rage, we'll relax, and we'll make friends and memories for a life time!
Day 1 — Sunday, Aug 21
Leave Detroit and fly to La Paz. Our Bolivian adventure has begun!
Day 2 — Monday, Aug 22
Downhill mountain biking in Coroico on the "World's Most Dangerous Road." We will weave our way down hair-raising turns with steep, 1000 meter drops to one side. This 60 km. long, adrenaline-packed adventure brings us down to 1700 meters above sea level, passing through mountain grasslands, grazing llamas, alpacas and dramatic cliffs. At the end of the journey, we will pack up our equipment and head back to La Paz.
Day 3 — Tuesday, Aug 23
Fly to Uyuni. Visit the great Salt Flats and on the way pass by the town of Cochani where we will visit the local artisan plant where the salt is processed and learn how salt is B2extracted from the Flats. Then we will proceed to the Incahuasi Island, also known as Fish Island, where one can observe the "giant cactus" and have lunch on the Salt Flats. Then we will visit the 800 year old mummies of Coquesa and continue on to the town of San Juan where we will stay overnight.
Day 4 — Wednesday, Aug 24
Today we will travel south to visit the Cache lagoons, Hedionda, Chiarkhota and Honda, and then continue on to the Laguna Colorada (Red Lagoon) and side trips around the lagoon to see the famous james flamingoes, a species unique to the Andean region. We will see the Borax sediments commonly known as "The Perennial Ice" and the Sol de Mañana Geysers, and will also visit the Chalviri Lagoon and the Polques thermal waters. The tour continues down to the Laguna Verde (Green Lagoon) before heading north to the town of Villamar.
Day 5 — Thursday, Aug 25
Visit the Rock Art site and the town of Tomas Lakjas. Return to the city of Uyuni visiting along the way the Valley of the Rocks and the towns of Culpina K and San Cristobal.
Day 6 — Friday, Aug 26
Return to La Paz for a "choose your own adventure" type day of urban zip lining, museum exploring, or sight seeing.
Day 7 — Saturday, Aug 27
Travel from La Paz to Copacabana. The tour starts in the city of La Paz at 3640 meters above the sea level, and continues along the enormous high plateau all the way to the Titicaca Lake located at 3810 meters above the sea level. We will cross the strait of Tiquina which is the narrowest part of the entire lake, dividing the lake in two: the small section known as Wiñaymarka and the large section known as Chucuito. Continue the trip by the side of agriculture terraces built during the Chiripa, Tiwanaku and Inca civilizations. Arrival at Copacabana and accommodation at Hotel Rosario Lago Titicaca.
Day 8 — Sunday, Aug 28
We will take a motor boat towards the southern part of the Sun Island and visit the Pilkocaina Temple, hike up to the Yumani community to see the village, the Fountain and the Inca Staircase. We'll take the boat back to Copacabana and transfer to Mountain cerruni where we will paraglide for an hour, then take a short visit to the renaissance style church where you will find the Patron Virgin Mary of Bolivia, the handicraft shops and the local product market.T
Day 9 — Monday, Aug 29
Morning hike to ancient Incan astronomy observation site. Return to La Paz for a final night of raging.
Day 10 — Tuesday, Aug 30
Fly from La Paz to Detroit. Time to get some shut-eye before classes start!
Brianna "Breezy" Brazell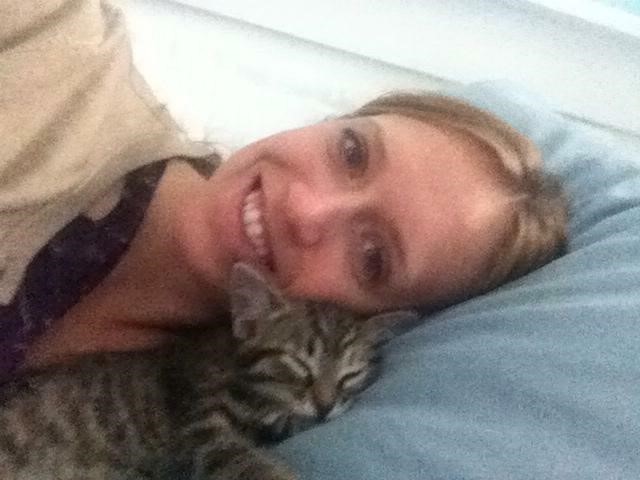 Brianna hails from the deepest realms of the the American west: a mythical land of great salt lakes, mormon mysticism, and epic pow for the shreddin'. Although she is proud of her native Utah, she went east on a mission to spread social justice and the benefits of veganism. As a social impact folk hero, her starting salary will likely be unlimited hugs with a signing bonus consisting of a handful of organic sprouted mung beans. Bri is so passionate about the outdoors that she wears it on her sleeve, literally; she can always be found sporting her beloved flannel. When she's not busy telling people that she's vegan or fighting the establishment, Brianna spends her free time drinking red wine, saving the City of Detroit, and talking to her cat.
Likes: Four-hour ecology labs on Monday morning, collecting cats, vegan instagram, "sarcasm"
Hidden talent: Bri carries hummus on her at all times, even while sleeping or showering
Mark "Ferber" Kroening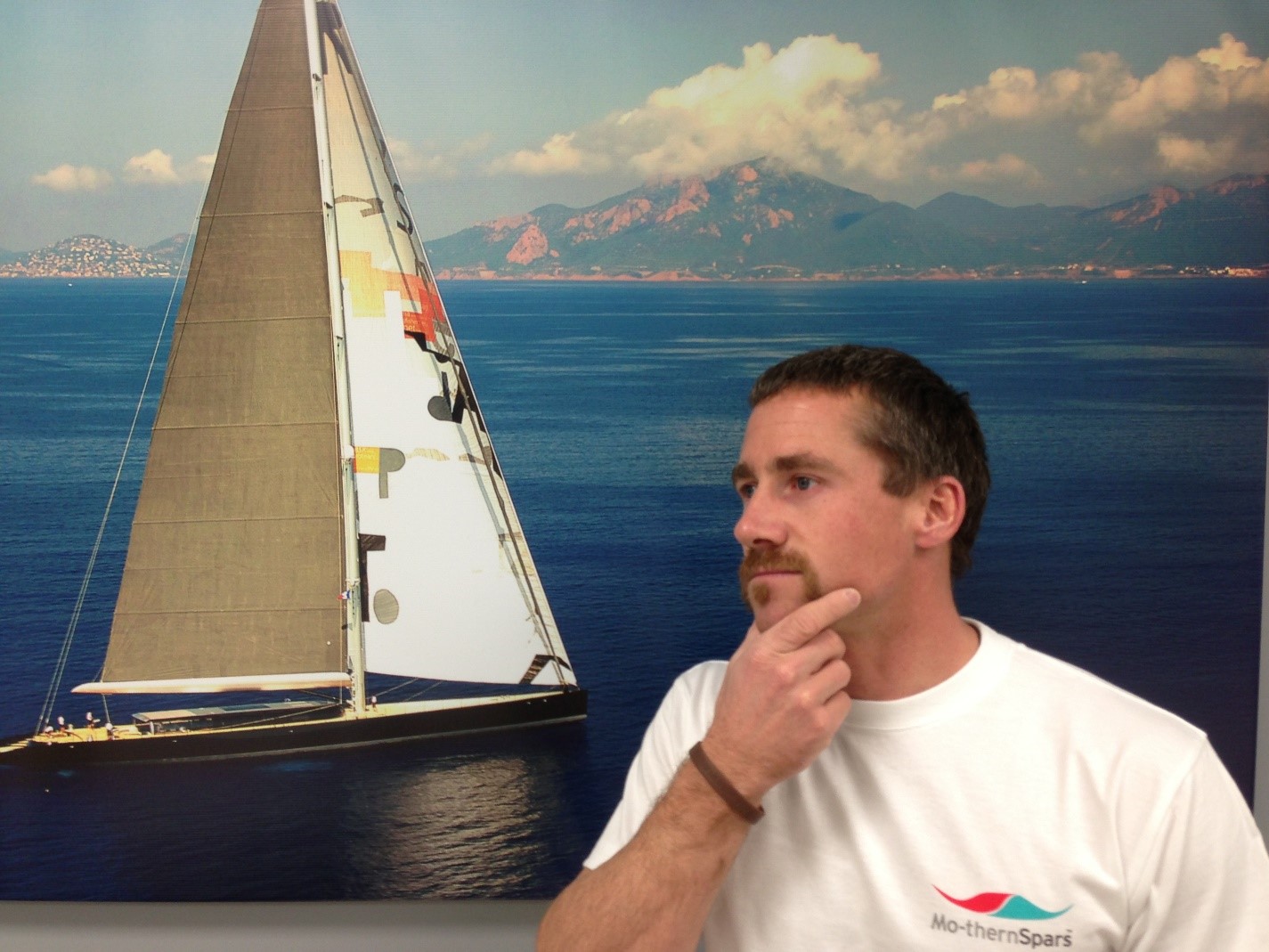 Little is known about Mark's origin. Legend has it that he is from New Zealand, a mystical land full of magic, hobbits, and ferocious kiwi birds. He was chased out of his homeland by Saromon's horde of orcs and has been on an epic business quest ever since. He journeyed to Ross to learn the dark arts of synergies, stakeholder engagement, Porter's 5-forces, and sustainable business. Only after he learns these elusive practices may he return to Kiwi-dom and reclaim his rightful place as lord hobbit of New Zealand. Mark struggles to adapt to life in the northern hemisphere and is known to spend hours contemplating the direction of the swirl in toilets and why Football is so vastly superior to Rugby. His experience as a professional sailor is certain to come in handy in a land-locked country. And if you have trouble understanding his ridiculous accent, the other trek leaders are happy to translate.
Likes: Being called an Aussie, Fosters, Kangaroos, shreddin' pow, and didgeridoos
Hidden talent: Can dance the entire Haka
Aaron "Clean Diesel" Silver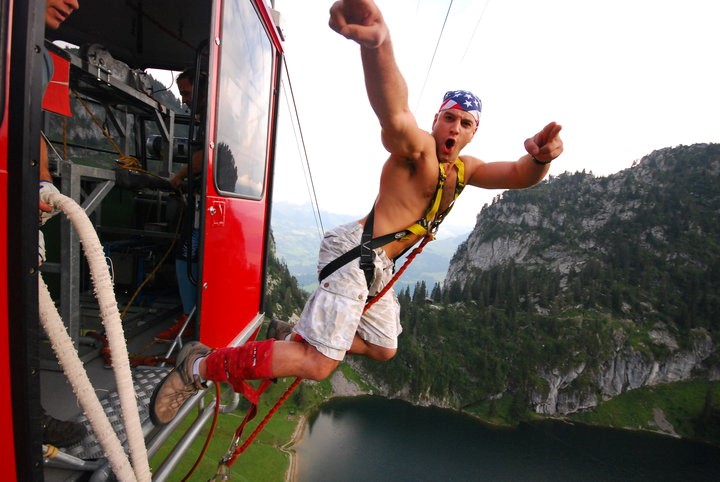 Aaron hails from the Garden State, so it should come as no surprise that he's a huge meathead. He loves 'Murica, freedom, his dogs, bonfires, his truck, and his lady, in that order. When he's not busy living the life portrayed in 90% of country songs, you can find him getting swole in the gym and pretending he's not Jewish. Aaron is an avid skier and spends the winter months looking for the freshest pow to shred. He spent several years of his life spreading goodwill and old fashioned American values with communities around the world while a member of a prestigious branch of the U.S. government. Prior to Ross, he was a stand-in for Vin Diesel and also did some stuntman work for a series of cleaning product commercials.
Likes: Overly competitive board game nights, waxing his dome, 'Murica, and pumping iron
Hidden Talent: Drinks a full gallon of Folgers coffee a day
Yancey "The Cajun Persuasion" May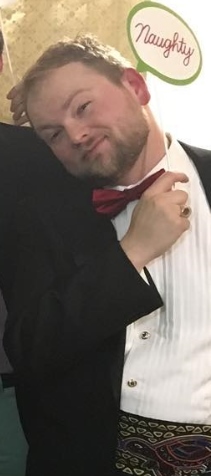 Hailing from Louisiana, Yancey has the unique distinction of being the only cajun to escape from the state with all of his teeth intact. He made the decision to emerge from bayou country after a heated run in with Matthew McConaughey and Woody Harrelson. Since arriving in Michigan he has truly blossomed at Ross. Yancey is considered by many to be the "Most Interesting Man at Michigan." No one knows what sparked his metamorphosis from redneck to renaissance man. Perhaps it is the cool northern air or Ross's positive culture. Regardless, Yancey has earned a reputation for being one of the most enthusiastic business students this side of the Great Lakes. His ambition knows no bounds, as he holds a leadership position in every single club at Ross. Yancey continually impresses his peers with his over commitment and under delivery. With a flair for creativity and a penchant for the unexpected, he has been known to rivet his section mates with some of the dankest fire memes anyone has ever seen. Some of Yancey's passions include finding ecologically sustainable solutions to tough business problems and feasting on wild game. Paradoxically, this past summer, he worked at a hydraulic frack site in Oklahoma and converted to vegetarianism. Yancey's approach can be heard from a full kilometer away. The sound of his immaculately shined cowboy boots and the rustling sounds of his layered mardi gra beads are a sure giveaway. When you see him, don't forget to ask him to perform his famous Donald Trump impression. Yancey wants to make your MTrek experience great again!
Likes: Dad jokes, bad puns, laughing at his own jokes and puns, recruiting for management consulting just so he can make fun of other people that are recruiting for management consulting, shreddin' pow
Hidden Talent: Yancey is a master of disguise. Simply by shaving his beard, Yancey will go unrecognized for weeks at a time.
Olivia "Goes to Bolivia" Katz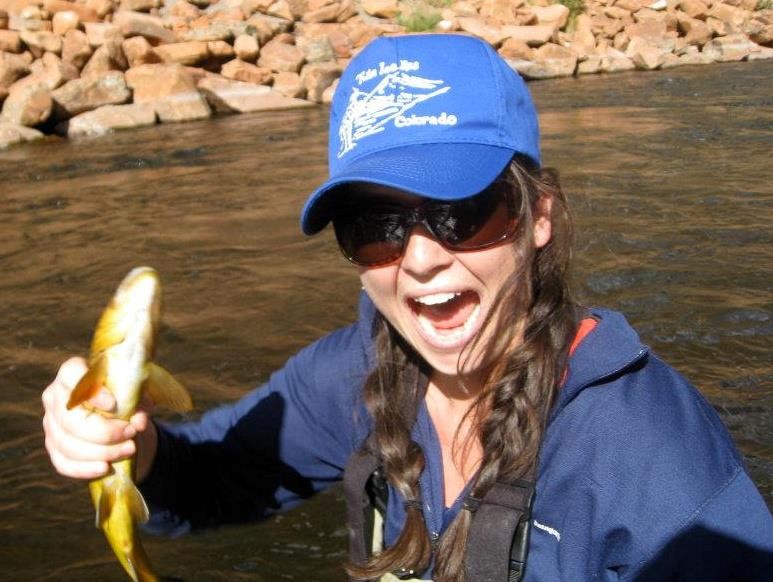 Hailing from the Big Apple, Olivia brings her New York sass to the flyover states. Fittingly, Olivia is a sucker for the spotlight. She is a triple threat: dancer, singer, and actor. Olivia's golden pipes are always on showcase at Follies and Ross Band performances. She's been called the female Ryan Gosling of our generation. At Ross, however, she is more frequently called Yoko Ono for her role in the split-up of the now defunct Ross acapella group "CEOs". Olivia represents 50% of the female membership in the Energy Club at Ross and, like every MBA interested in a specific industry and job function, she is pursuing a career in management consulting. Olivia's excessive positive energy has been known to cause people to break out into spontaneous elaborate dance choreography. Well known for never being on time, she puts the "late" into fashionably late.
Likes: lumberjacks, quidditch, shreddin' pow, timely submission of homework
Hidden talent: can chug an entire liter of diet cola in under 30 seconds