Trip Region: Eastern Europe
Country(ies): Latvia, Estonia, Finland
Partners Trek? Yes
Trip Cost: $1990
Airfare Estimate: $800
Nightlife: 7 • Activity: 6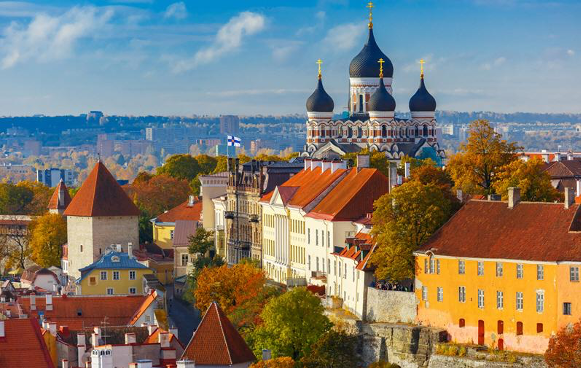 Do you enjoy pub crawling, eating great food, visiting historical spots, and spa culture (yes, it's a real thing)? Do you want to explore places on the less beaten path and be an influencer? If you answered yes to either of these questions, then come join us explore the up and coming Baltics for a wild adventure that will feature black balsam tasting (don't ask us what that is exactly) in Latvia, beach days at the "St. Tropez" of the north in Estonia, and paddle boarding in national Finnish forests. Who knew you could really have it all?
If you're ready for a once in a lifetime experience and to get ballistic in the Baltics, join the raddest MBA2 leaders and MBA1s around on this journey to pure bliss.
Travel Day — Saturday, Aug 15
Get some beauty sleep and drink wine on the plane because we are going to be ballin' in the Baltics!
Day 1 — Sunday, Aug 16
Welcome to the 10 best days of your life! Time to kick off our BALLin adventure in Riga, the capital of Latvia. Upon arrival, we'll meet to walk off our jet lag with a guided tour of Riga's historic Old Town and Art Nouveau district. Later that evening, the crew will be all aboard for a sunset cruise on the medieval moat in Riga. What did the moat protect? Who built the moat? Can you bring beers on the boat on the moat? A few questions we'll look to get to the bottom of. With glorious Instagram shots captured aboard our vessel, we'll end the first day with a group welcome dinner and a celebratory toast to all the good times to come!
Day 2 — Monday, Aug 17
Time to bring out your inner (insert favorite celebrity chef here: Ryan Casey/Chris Gradone/Ina Garten) for a cooking class where we'll be making traditional Latvian dishes! Most of today is ours to further explore Riga- so much to see in this incredible city. We'll also be sure to find a unique and cool happy hour spot to wine down after a big day of exploration.
Day 3 — Tuesday, Aug 18
The trip is still young! Today we'll be boarding a quick train ride to the beach town of Jurmala. Jur-making me crazy! Jurmala's a charming town in its own right, and the day is ours to hit the beach, explore shops, rent bicycles, or wine taste. We'll head back to Riga later that evening for our last night in Riga-ville.
Day 4 — Wednesday, Aug 19
Rise and Shine *insert Kylie Jenner's singing voice*. Today we will be crossing the border officially into Estonia and earning our activity points with a kayaking adventure in Soomaa National Park. If you have a fear of fish (like Jen), no worries, you can rejoin the group for a refreshing cider making workshop and tasting later in the evening.
Day 5 — Thursday, Aug 20
Welcome to Tallinn - the one and only capital of Estonia! Leave your heels in the suitcase for the charming, cobblestoned streets of Old Town. We will explore the city by day, paired with a guided food tour, and take on the hipster district of Kalamaja by night.
Day 6 — Friday, Aug 21
IT'S BOAT DAY! Mollie will be up at 4 AM this morning out of pure joy and excitement - she loves boats just as much as a fine Zinfandel from Napa Valley. We'll leave behind the debauchery that was Tallinn and head to the world's coldest capital city, Helsinki! Don't worry, we checked the average temperature in August and we're looking at high 60s, just brisk enough for a light Michigan sweatshirt. Upon arrival, we'll settle in to our chic AF hotel and explore the heated streets, wrapping our day with a family dinner followed by a night out on the town.
Day 7 — Saturday, Aug 22
Pack up your body suits and Finland's version of "slapped ears" (aka glorious cinnamon rolls), we're heading to Nuuksio National Park for a day of adventure! An actual national treasurer, but one perhaps Nicholas Cage has yet to explore, Nuuksio is home to crystal clear lakes, lush forests, and Siberian Flying Squirrels. We'll spend the day on the water and end our visit with wine tasting in the woods because we fancy like that. Afterwards, it's back to oh-capital-my-capital for a colorful night of cultural confusion and perhaps some Lingonberry flavored vodka at the local ice bar (Kelsey's mom highly recommends).
Day 8 — Sunday, Aug 23
Ready to make the most of our last full day together? Get on your Teva's, or whatever feet pillows you prefer, and let's explore the rest of Helsinki. We'll check out Suomenlinna Sea Fortress, known for its feature in Game of Thrones (not really, but we wish). We'll frolic around town and stop in at local breweries, per Colin's delight, and if we're down for #culture, visit Helsinki's world famous design museum or a local sauna oasis. We'll close out our journey with a celebratory feast and recap all of the embarrassing things from the trip we've sworn never to share with the outside world.
Departure Day — Monday, Aug 24
All good things come to an end. It's time to pack our bags and head back to good ol' Ann Arbor. While we will have sweat out all of our water at the sauna the prior day and likely have no tears to shed, there's no need to be sad. We'll reunite soon enough and relive our glory days. See you at the BUS!
Jennifer Gradone & Chris Gradone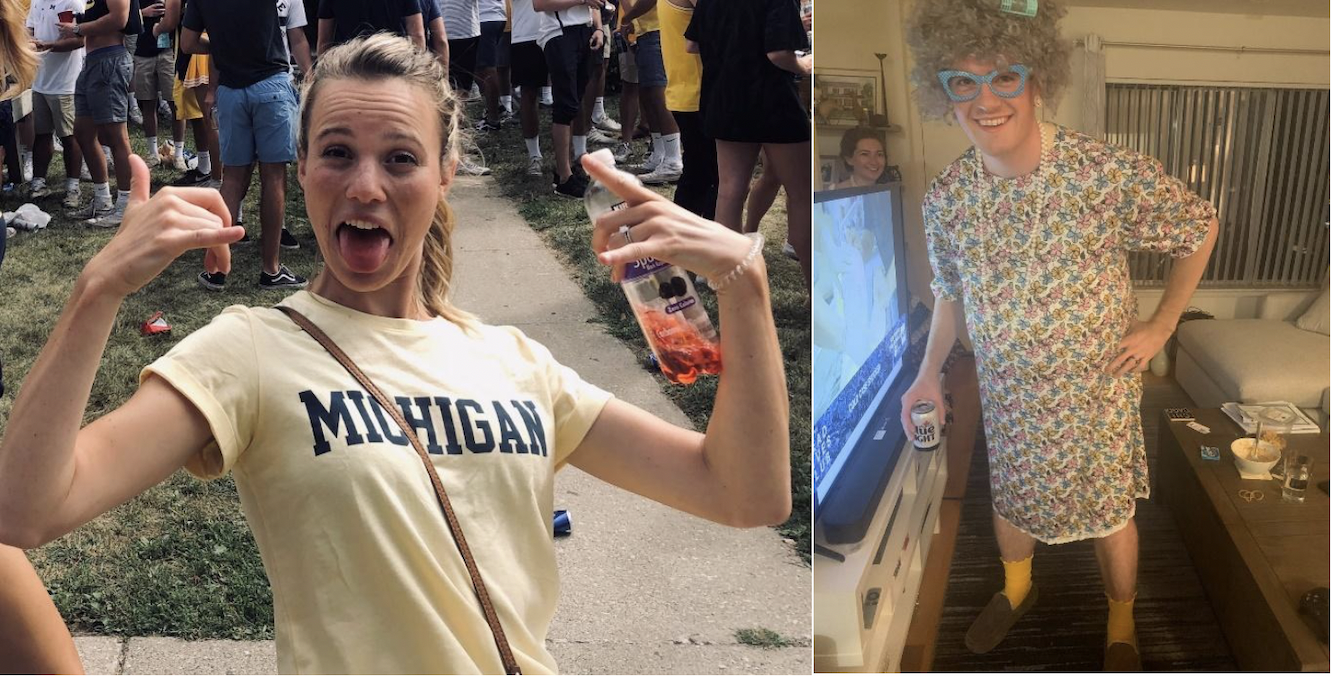 Jennifer Gradone
Jen is your kind, sweet midwestern girl. Until one of a couple things happen. Most importantly, if The Middle (by Maren Morris, not Jimmy Eat World – duh, whos' that?) is played within 10 miles of Jen, she becomes an uncontrollable monster. Wall twerking, spontaneous chugging, you name it, she's suddenly game. Second, if you're unfortunate enough to face her on a competitive soccer pitch, she'll take your lunch money like Billy used to back in 2nd grade but unlike him, she definitely won't feel bad about it 10 years later and will be having a successful career. Jen is wise beyond her years, but she does have a self-diagnosed hanger problem. She's like a zoo lion in this respect. Fun to hang out with and the quintessential belle of the ball, but separate her from a constant stream of pretzels and you might end up being 4th meal.
So when it comes to Jen, as long as you've carefully chosen when to play The Middle, politely turn down any 1-1, and enjoy meals together, you will surely leave with the most valued life-long friend you never knew you always needed.
Chris Gradone
Ever wonder what it is like to play football in the Big Ten? To have wrestled down Saquon Barkley, delaying his record-breaking journey? Chris often wonders too. As a punter at Northwestern, Chris never gets the recognition he thinks he deserves…until now. If for some reason you have not heard, he is your incoming tech club Co-Prez and is quite proud of the accomplishment, often referring to his bedroom as the "oval office". When he is not punting random objects around the house or holding meetings in the "oval office," you can find him making a mean Beef Wellington that he tries to make kosher-friendly for his lovely wife, sitting on the toilet reading about planets and stars, or….nope that's pretty much it.
Truly, Chris is a gem of a human, who loves a bit of adventure, a bit of party, and a whole lot of great food while traveling. You can count on him to be the first one running away from the dance floor and the last one to turn down a Black Balsam shot. In love yet? Unfortunately he is taken, but you might just be lucky enough to forge a lifelong friendship with this human.
Kelsey Casey & Ryan Casey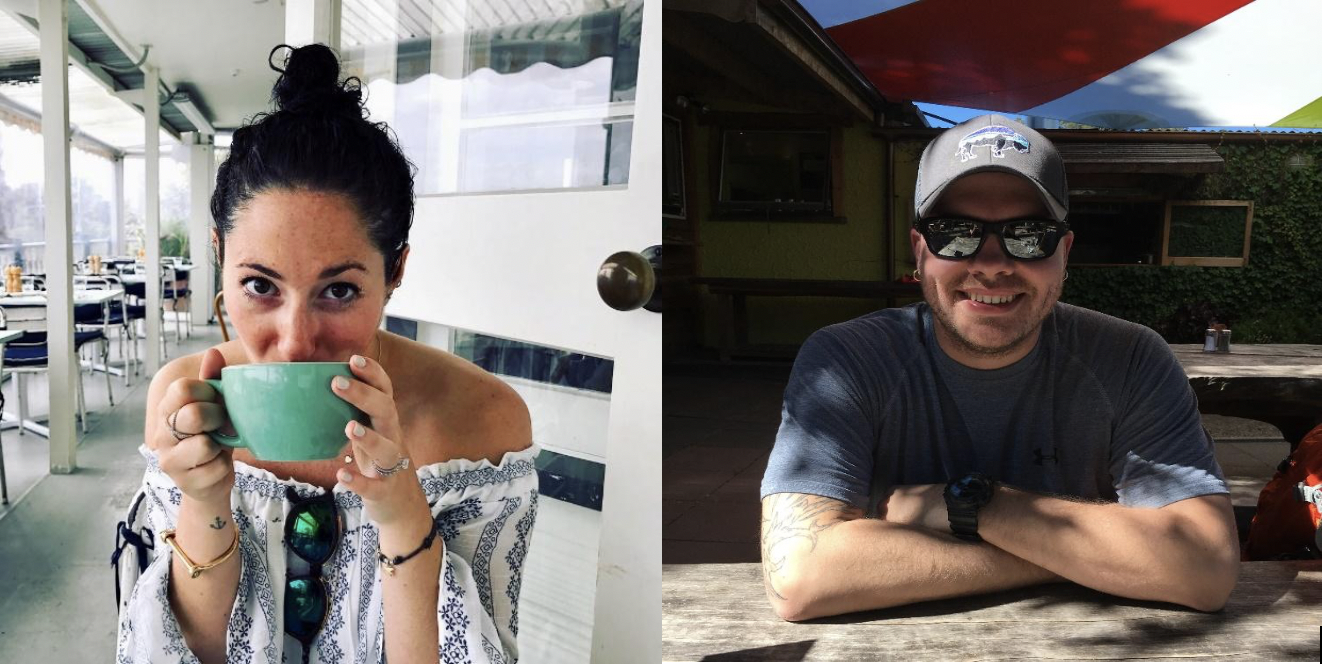 Kelsey Casey
Looking to heal your soul, align your chakras, and find your purpose via yoga? Want to meet an aspiring CondeNast Traveler writer who is oddly happy as a clam on Monday mornings (Mondays, ew)? Kelsey is your gal. This well-traveled yogi with Midwestern values and a New York City attitude is the perfect travel buddy. This queen bee has trekked her way through Asia, Africa, South America, New Zealand, and countless places in Europe, in search of the perfect glass of red wine. Sweeter than a lollipop in a candy shop, watch out for her corny, quirky puns, of which she'll look to you to acknowledge they're funny. Kelsey has a natural, impeccable talent of planning the best international trips and creating detailed itineraries (for real, she should be selling these to help offset her student debt). From the best coffee shops, to best places to hike and quaint eateries, Kelsey always finds a way to incorporate the perfect mix of Netflix and Chill, and outdoorsy, get your heart started activities. If you want to experience all that Estonia, Latvia and Finland have to offer, Kelsey is the most life loving, goofy head honcho you want leading your MTrek. She looks forward to challenging you to an impromptu dance-off in the middle of the streets.
Ryan Casey
Want to meet a free bird in the flesh? Ever wonder what it's like to brush your teeth with black coffee? If so, Ryan is your man. With a cartilage piercing still open from his rowdy high school days and as Domino's #1 customer, Ryan is always up for a good prank or a wild night. Don't ask him about directions while we're abroad though. Ryan literally can't figure out how to get to the Target down the street, which he frequents at least once a week. When he's not busy not using his Crunch fitness pass, you can find Ryan frothing oat milk for his diligently prepared Chemex coffee or searching the depths of YouTube for "research". Ryan will be our in-house comedian for the trip, so be prepared to get your abs WORKED with his outrageous sense of humor and sailor mouth.
A true wonder, generous soul, and an abider of the "there are no laws when you're drinking (White) Claws" motto, Ryan will be your #1 teddy bear wrapped in tattoos, a bald head, and earrings.
Mollie Harary & Colin Cramer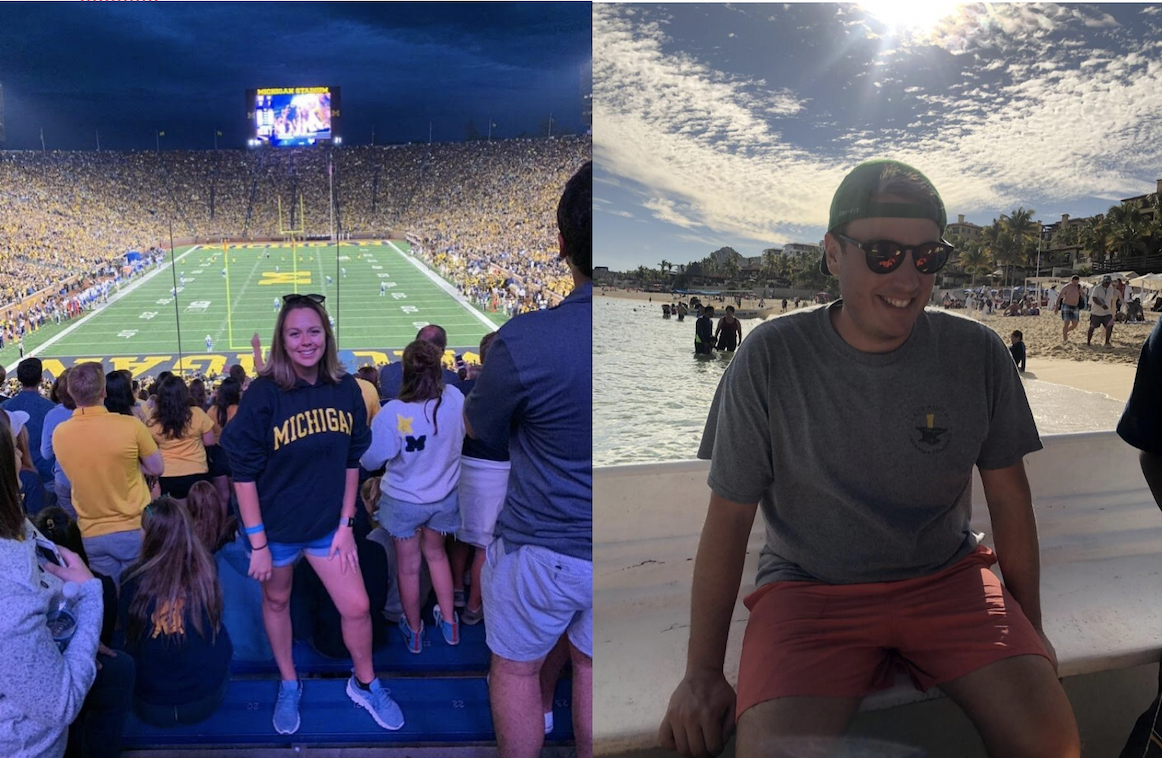 Mollie Harary
Stop me if you've heard this one before. A banana slug, a Jewish person and a wine lover walk into a karaoke bar and sing along to Don't Look Back in Anger by Oasis. Wait… I just described MOLLS.
This fun-loving Jew hails from the rolling farm fields of Oxnard, California, where she grew up basically on the beach and in the swimming pool playing H20 polo. Mollie took her talents to Santa Cruz for undergrad (LETS GO SLUGS) where she continued H20 polo dominance and left with a love for fireball shots.
Prior to Ross, Mollie got put through the ringer that is working for a "unicorn" start-up in San Francisco (Zenefits). Just don't ask her to tell any buzz-feed uncovered horror stories of coworker's sexual encounters in stairwells.
Overall, Molls is a great travel companion. She's always down for a good time and equally always down for PJs and wine/cheese to get ready for a big adventure the next day. Molls can't wait to share the Ross experience with incoming folks, share her love for Ann Arbor, and explore the Baltics with the Ross crew!
Colin Cramer
Sports, craft beer, delicious California wine, and a sunny day at the beach – these are the makings of Colin Cramer. Someone who gets along with just about anyone, is down to drink a beer pretty much any time of day, and is shockingly good with directions and navigation, Colin is a recipe for a good time. A proud graduate of the University of Oregon (Go Ducks!), Bay Area native, and Ann Arbor resident, Colin is your go-to to discuss anything college football or Bay area sports related, and will join you to watch games anywhere in Ann Arbor. He will gladly challenge you to a game of flip cup, where his inner "pooh bear" will come out (grabs the beer with both paws). His music taste is on point, whether it be chill reggae jams or turn up electronic house, depending on the occasion. With a great taste for food, and an even better taste for long nights and adventures, Colin will definitely be the life of the party many nights on our trip. The BALLtics won't know what hit em'.