Trip Region: Central America
Country(ies): Nicaragua
Partners Trek? No
Cost: $1560
Airfare Estimate: $700
Structure: 2 • Lodging: 3 • Nightlife: 4 • Activity: 3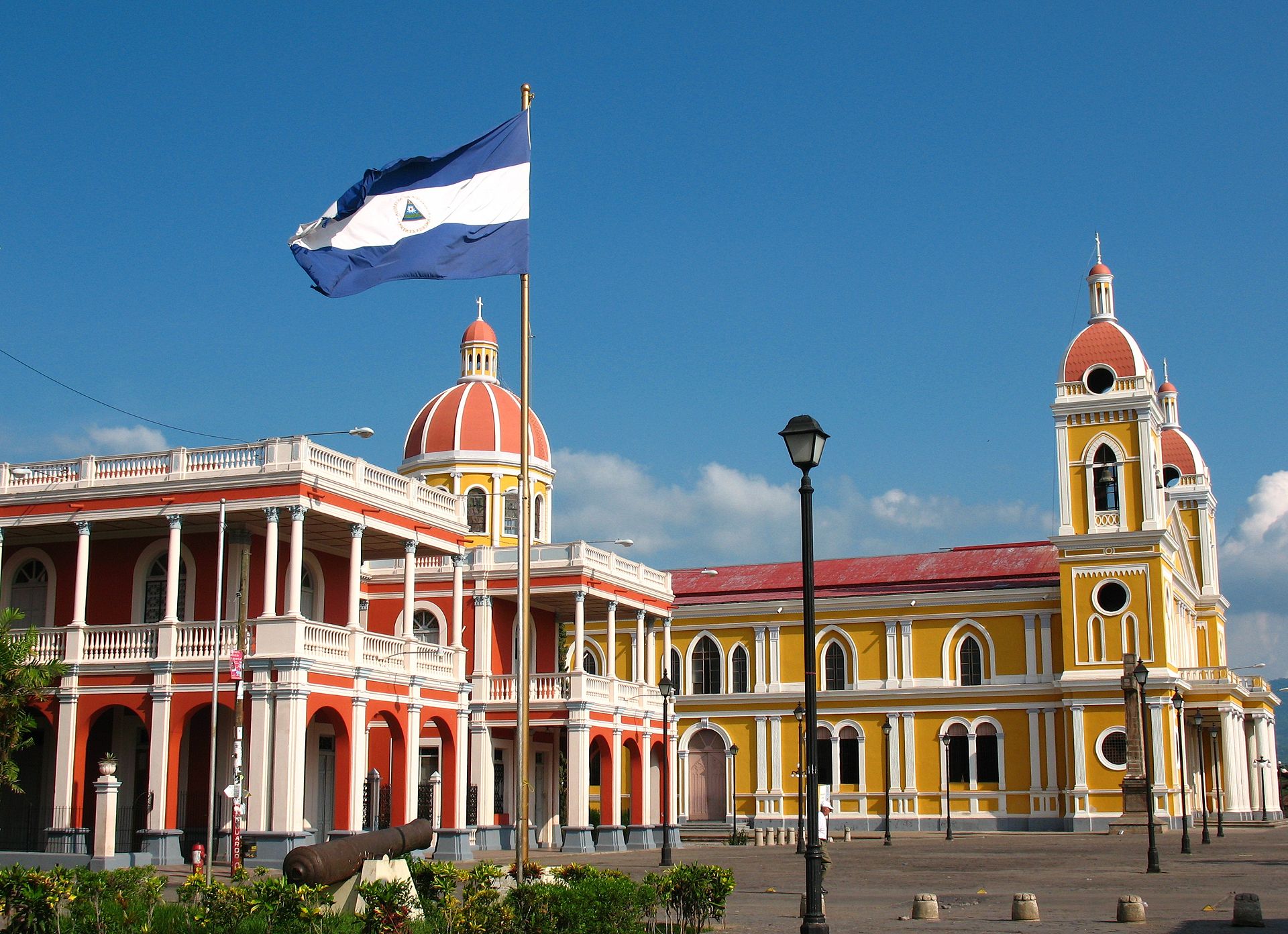 I'm sure a lot of people told you about all the crazy, fun, stupid adventures you'd have while in business school – come with us, and we'll make sure you knock 'em out before you set foot in your first recruiting event. Here at Rick's-aragua, we'll do our namesake bar proud and make sure your adventurous spirit (and your liver) are ready for the next 2 years. This trip is the perfect mix of neon-colored good times, outdoor adventure (on volcanoes and waterfalls) and beach recuperation. We all speak Spanish, but only when intoxicated, so one way or another this should be quite the adventure.
Day 1 — Friday, Aug 28
Fly from Ann Arbor to Managua, Bus to Leon - Meet your fellow Trekkers at the airport bar, indulge on some overpriced margaritas and hop on the plane to Managua! Your (fearless) leaders will meet you in Managua, where we will immediately board a bus to Leon. We'll check into our hotel, clear out the mini-bar and prepare for a lovely dinner and rage-tastic night on the town. No better way to get to know your fellow "future business leaders" than drunk on the dance floor.
Day 2 — Saturday, Aug 29
Rum plantation and We're on a Boat, Part 1 - We'll begin the day with a tour of a rum factory and plantation (sampling encouraged). After seeing how our new favorite beverage is made, we'll take the first of our many excursions into Nicaragua's extraordinary outdoors. The Juan Venado Wildlife Reserve is home to some of Nicaragua's most exotic animal species and beautiful nature scenes - all of which we will enjoy from the comfort of a spacious boat. Having taken in the natural sights, we'll return to Leon and enjoy dinner and drinks amidst this fine colonial treasure.
Day 3 — Sunday, Aug 30
Hike Up and Board Down an Active Volcano - Today marks the peak of our outdoorsing experience and general badassery. We'll take the bus to Cerro Negro Volcano and begin a moderately difficult hike (done at the pace of a hungover, out-of-shape MBA). The hike culminates an exceptional view of the surrounding countryside and the ability to brag to our future section mates about having actually climbed an active volcano. But never ones to rest on our laurels, we'll outdo ourselves by "ash boarding" (think snowboarding on ash) down the mountain. We'll celebrate these achievements with dinner on the town, a night at the bar(s) and a beautiful sunset with your new BFFs.
Day 4 — Monday, Aug 31
La Playa y La Salsa - We bid goodbye to our fair host city of Leon and make our way to San Juan Del Sur - a beach town known for its dramatic natural landscape and aggressive rage scene. Because bus rides make us hungry, we'll stop along the way to sample the local cuisine and beverages. After checking into our beachside accommodations, we'll be ready to enjoy our new home for the next four nights. To make sure we maintain our beach bods, we'll shake it off at salsa lessons. Next stop, we'll salsa our way to the many nightclubs in the area before returning back to our casa for some late night pool rage.
Day 5 — Tuesday, Sep 01
Rappelling down a cliff, drinking on a beach - Remember that dramatic natural landscape we told you about? Well, after spending a day staring up at impressive cliffs, no doubt our curiosity will get the best of us - and we'll have to rappel down one. This excursion will take us via bus to Playa Gigante to rappel down a waterfall. Since the MTrek board would kill us if we were not very sober for this activity, we'll likely want to very much reverse that afterward. So back to the villa for some poolside and/or beachside cocktails before we all suit up for NEON NIGHT. Tonight's the night where you'll have the chance to party like you are at the real Rick's back in Ann Arbor: covered in enough neon to pretend you're back in undergrad. So bring your favorite rage tank, or borrow one of Joe's several (hundred).
Day 6 — Wednesday, Sep 02
Free Day and…? San Juan Del Sur has a lot of great things to do. We can sleep off our hangovers on the beach, or get started on new ones. We can take in the local surf, or we can take in the local shopping. Or, we can hang out at our awesome hotel pool. We wanted you to have this day for "you to do you" and play it by ear. For the evening, we're planning a little surprise that we think you'll enjoy (but may not remember). Just trust us that it'll be quite the night!
Day 7 — Thursday, Sep 03
We're on a Boat, Part 2 - We will take the morning and afternoon to sleep it off, find any trekkers that we lost somewhere amongst the previous night's festivities (just kidding, Mtrek Board!) and sun away our hangovers on the beach. That evening we will be picked up by a large catamaran for a sunset cruise, complete with an open bar of local beer and rum (from our old friends at the plantation we visited on Day 1!). The boat will tour the Nicaraguan coast, giving us an amazing view of cliffs, beaches and, hopefully, some marine life. Assuming we don't decide to ditch business school and spend the rest of our lives as drunken pirates, we will return to San Juan Del Sur for a late dinner and later raging.
Day 8 — Friday, Sep 04
Coffee plantation and ziplining through volcano jungle - After the few days we've had in San Juan Del Sur, no doubt we'll all be in need of a good cup of coffee. Thankfully, some of the best coffee in the world is grown in Nicaragua and we will be heading straight to the source to get it. We'll board a bus to Granada, stopping at a coffee plantation on the way. After touring the plantation from the ground level, we'll see it from above as we zipline through a volcanic jungle, complete with multiple volcanos and incredible canopies. After this adventure, we'll head to the lakefront city of Granada for dinner and a sampling of the local nightlife.
Day 9 — Saturday, Sep 05
Tours by land and sea - The AM will offer the opportunity to take a relaxed bike tour through the city of Granada. Another old colonial hotspot, Granada offers significant cultural exposure, beautiful architecture and the lovely landscapes that we will have grown accustomed to. Not satisfied with a terrestrial tour, we will board kayaks to explore the tiny isletas surrounding Granada. We will then head back for a power nap so we can finish our day - and our Mtrek - on an incredible high note. After a glorious dinner, we will leave it all out on the dance floor one last time before returning to America.
Day 10 — Sunday, Sep 06
Homecoming - We head back to Ann Arbor. I miss Nicaragua already.