Trip Region: Western Europe
Country(ies): Portugal, Morroco
Partners Trek? No
Trip Cost: $2650
Airfare Estimate: $1300
Nightlife: 8 • Activity: 7
Join us and immerse yourself fully in the culture of two unique countries on two continents: Portugal and Morocco. You should sign on with us if you enjoy: exquisite and authentic food, wine, colorful towns, and riding camels. You'll be set with a squad of fun-loving and goofy leaders who bonded over their trip last year and are determined to lead the best Mtrek yet!
We kick off in northern Portugal in the colorful city of Porto, a great introduction to Portuguese culture and the wine scene. We'll then swing down south to the Algarve's coastal gem of a city, Lagos. Here we'll soak up some sun when we explore the stunning Lagos coastline, and we'll learn more about the history of the region, from the Visigoths to the Moors. After bidding "Tchau" to Portugal, we depart for Morocco in Northern Africa where we'll set up base in Marrakech. We've heard that Morocco offers a wealth of colorful cityscapes and delightful entertainment as we wander through the markets. We'll take a day trip to coastal town of Essaouira to sample Morocco's take on seafood, and (because we're extra) a trip to the Agafay desert where we'll ride camels and stay overnight in a traditional Berber camp! We're packing a lot in (food, activities, and wine), so if you're looking for a low-key beach trip, steer clear! But if you want a truly authentic, life-changing start to your business school experience, we'll see you in Porto.
Travel Day — Friday, Aug 16
Ready, set, go! You are free to depart from Ann Arbor after orientation activities are over at 5pm.
Day 1 — Saturday, Aug 17
Welcome to Porto! Our adventure begins with a welcome meeting around 6pm. Afterwards we'll head out for some dinner and drinks, and wander through the historic, cobbled streets of Porto. Then we'll all grab some shut-eye to stave off the jetlag and energize us for our first full day together!
Day 2 — Sunday, Aug 18
We'll start the day off with a guided walking tour of the main sights and the hidden gems. It wouldn't make sense to come to Porto without sampling its most famous export: Port wine. We'll learn about port production and enjoy a tasting. After a little time to yourself to stroll along the riverside, we'll head to a very special mystery restaurant for a phenomenal dining experience organized by your leaders followed by a night out on the town!
Day 3 — Monday, Aug 19
Today we will have our first flight together as we head to the the Algarve, Portugal's stunning southern coast, where our destination is the seaside town of Lagos. Think: Mediterranean climate, beaches, and a rich heritage. After a short tour to get oriented, we'll seek out a place where we can feast on freshly caught fish at a restaurant overlooking the water. Afterwards we'll explore Lagos' pumping nightlife.
Day 4 — Tuesday, Aug 20
Our second day in Lagos will bring two terrific experiences: a wine tour & tasting with tapas at a local vineyard, and a boat tour to explore the jagged rock face of Pinta da Piedade. After our organized activities for the day, we'll kick back for some well deserved R&R as we hit the beach. After dinner, we'll find a scenic beach bar to celebrate our last night in Portugal!
Day 5 — Wednesday, Aug 21
Today we'll bid farewell to Portugal behind and fly to Marrakech. Welcome to Morocco! After settling in, we'll head to the famous Jamaa el fna square for a delicious street food tasting followed by the opportunity to further explore the square! We'll seek out tourist-friendly nightlife after dinner.
Day 6 — Thursday, Aug 22
We're getting big time some steps in today! We'll set off on a morning tour of the old medina, with several historical highlights: Bahia Palace, Jardin Secret, and Koutoubia Mosque. We're just over halfway through the trip so a little down time in the afternoon to to explore further or shop in the bazaar will be much welcomed -- you may even find yourself opting for a nap!
Day 7 — Friday, Aug 23
Today is our day trip to the coastal town of Essaouira! We'll enjoy an exquisite seafood market lunch from today's catch, followed by a walking tour of the medina. In the afternoon, we will head back to Marrakech and take it easy after working so hard today.
Day 8 — Saturday, Aug 24
Did ever imagine you'd be spending the night in a Moroccan desert? We're heading to Agafay today, a rocky desert not far from Marrakech and where you will stay in a tent and ride a camel - this is going to be a big day for your instagram so have your phone primed. We'll enjoy an authentic dinner around a campfire and spend the night in a traditional tent!
Day 9 — Sunday, Aug 25
A bittersweet day as it's our last one together. We'll travel back to Marrakech from Agafay, and for our final meal together we will enjoy a cooking class conducted by a dada (traditional Moroccan cook) which will result in yummy dishes on which to gorge ourselves one. last. time. After dinner, we'll find our way back to Jamaa el fna square for our send-off celebration!
Departure Day — Monday, Aug 26
Say your goodbyes, it's time to fly! We'd say something corny like "don't cry because it's over, smile because it happened", but honestly you'll be exhausted and ready to sleep in your own bed after making your way back across the Atlantic. Don't worry, you'll see all your new best friends back in Ann Arbor :)
Jacqueline Salamack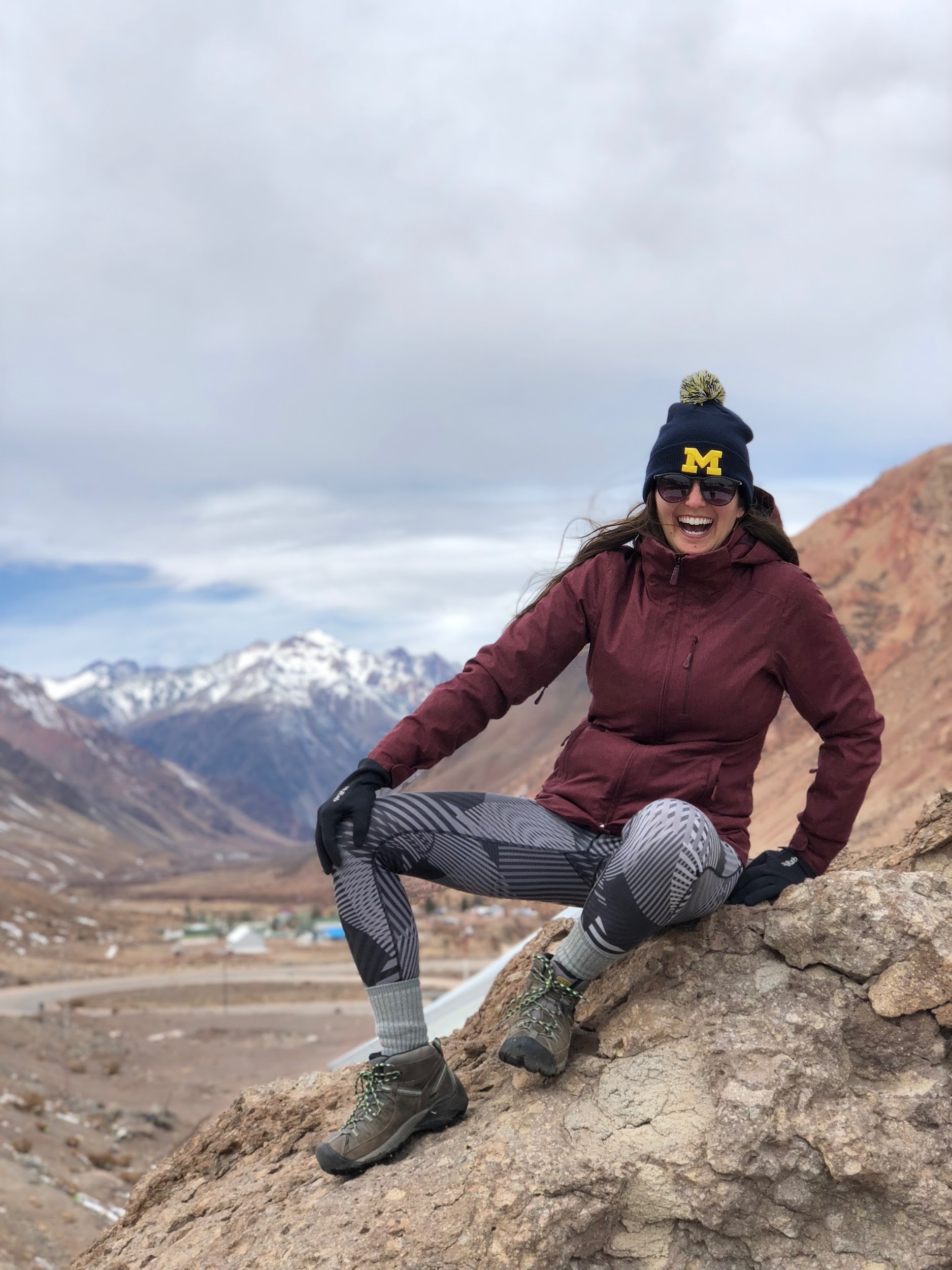 The only person we know that uses 'coolio' and throws up peace signs un-ironically in the year 2019. We love Jacqueline because she's great at putting people at ease and is more enthusiastic about drinking games than anyone we know. Jacq can be counted on to be down for anything: beach day, rigorous hiking, a trip to the museum; she goes with the flow and for that reason is an excellent addition to any trip. Prior to Ross, Jacqueline was a career pivoter and went from an actress in the city (ask her about A Klingon Christmas Carol) to Groupon in Chicago. She did her undergrad degree at American University in Washington, D.C., and grew up on the East Coast.
Rohan Dash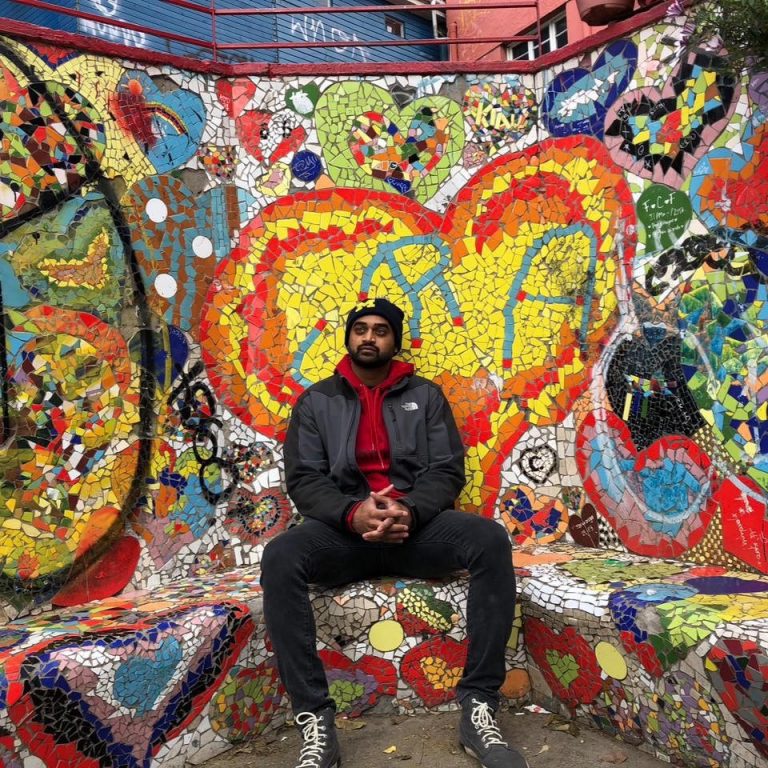 If history repeats itself then we can expect Rohan to be MIA on the first night of our Mtrek, but we know that if bats his eyes at us then we'll forgive any shenanigans. We love Rohan because he brings positive vibes wherever he goes and is the most likely to ask you deep, existential questions. Fun fact about Rohan: he received 80s workout equipment at our white elephant gift exchange last year and now has buns of steel. In Portugal and Morocco, Rohan will be responsible for nightlife planning and we know he'll excel at this task. Prior to Ross, Rohan was an engineer playing multiple roles at a large construction company, and did his master's degree at Georgia Tech and his undergrad at University of Illinois. Rohan originally hails from Nebraska, and was living in the A-T-L before Ross.
Jane Roberts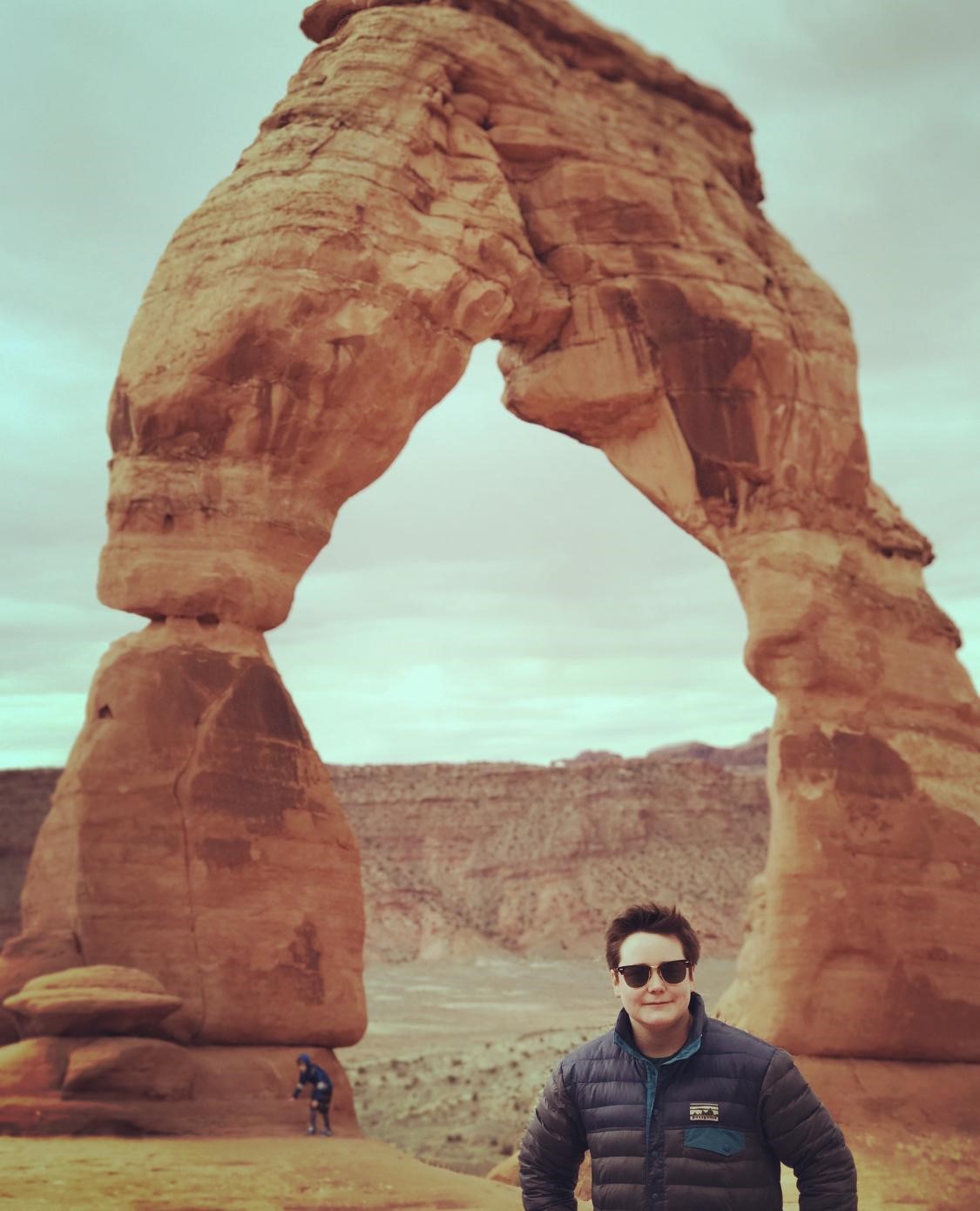 Our very own miniature Ron Swanson with enough dry humor to be truly dangerous, there's no question that Jane (a.k.a Janer) will be keeping this trip on the rails and us in line. You'll never actually know if she likes you or is simply tolerating your existence (we still don't know), but Janer is also the most likely show up unannounced on your porch with homemade pie. Janer signed up for our Mtrek last year that included no fewer than six winery tours, and yet doesn't actually like wine… we're still investigating this, but we're glad she did. Along with Mimi, Janer will be responsible for sussing out high-quality dining experiences in Portugal and Morocco. Prior to Ross, Jane was in strategic marketing at the Advisory Board Company in Washington, D.C., and did her undergrad degree at the University of Wisconsin (Go Badgers!). Jane grew up in both Switzerland and the Washington, D.C. area.
Mimi Davis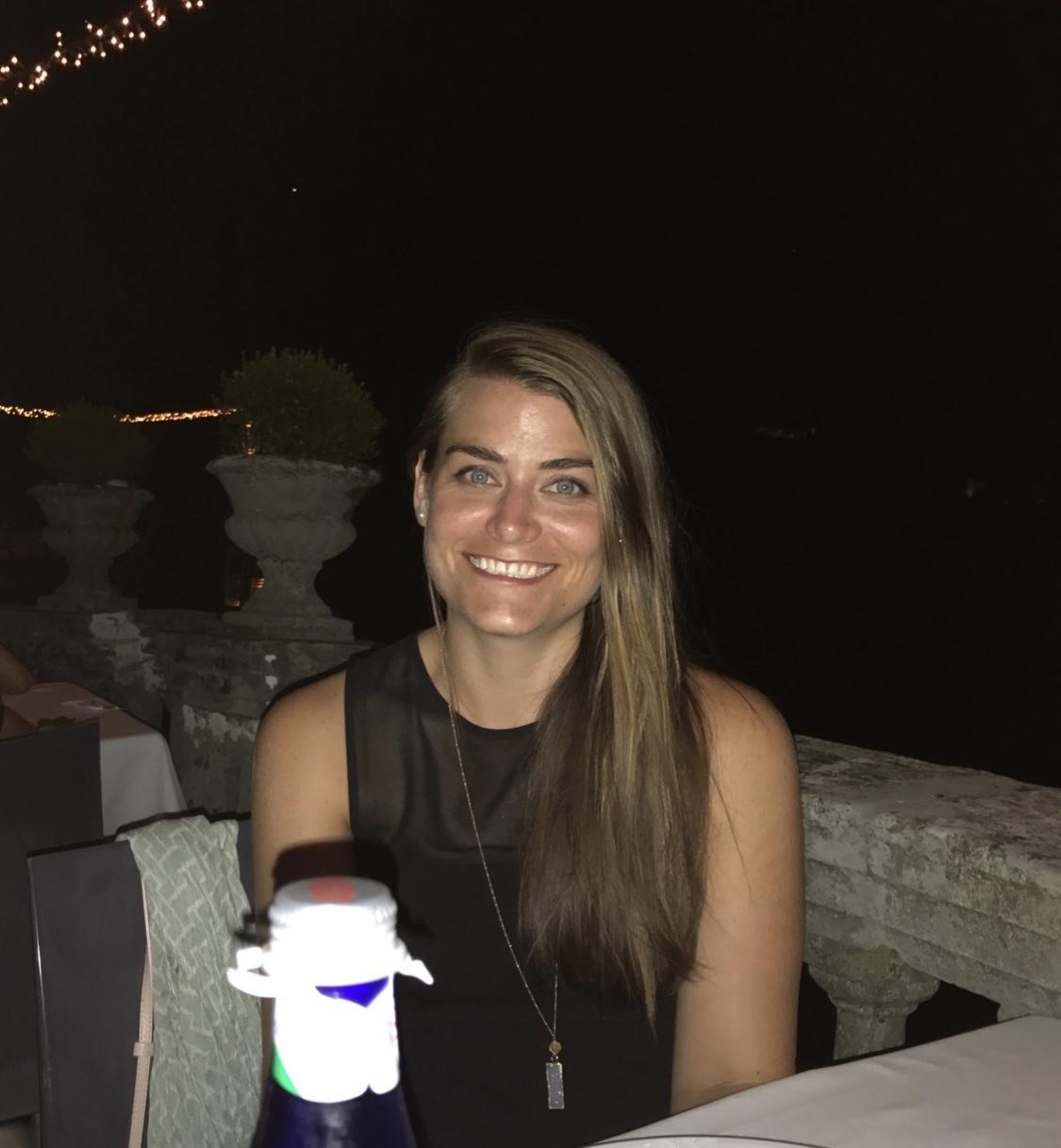 Our southern belle from Wisconsin, Mimi is famous for rocking wedges and skirts on 9-mile walking tours without breaking a sweat, while the rest of us can barely muster athleisure. Your initial impression of Mimi will be that she's really sweet, which is correct, but beware the savage sass she can bring when it's called for. Mimi is our resident expert in wine and fine dining (and vegetarian food!), and we count on her to level up the classiness of the group. Prior to Ross, Mimi worked in marketing/advertising at Starcom in Chicago, and spent her undergraduate years sipping mint juleps at Wake Forest (or that's what we imagine).
Connor Nickell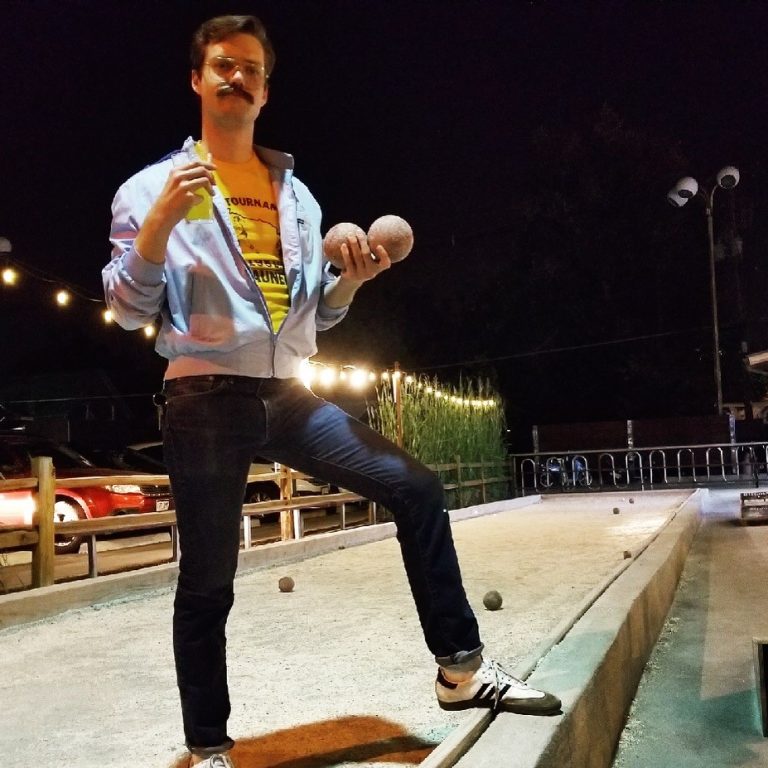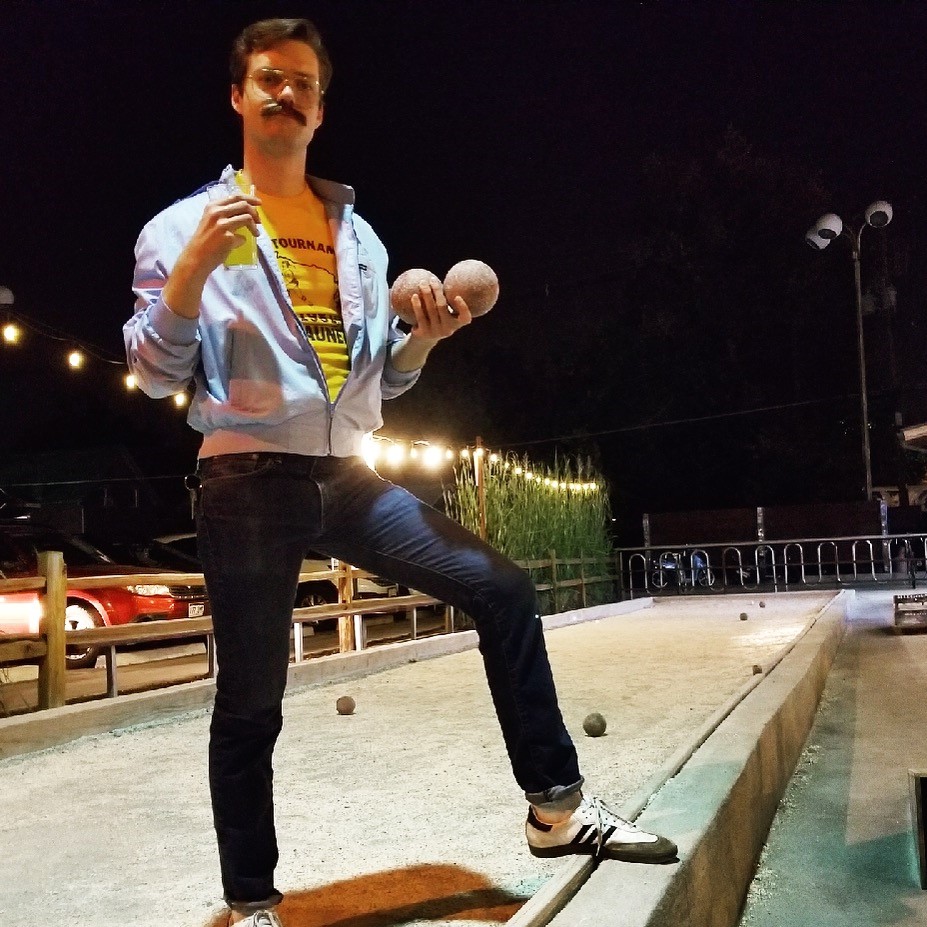 We're not sure if the reason no one can ever understand what Connor is saying is because he's from Texas or because he speaks in elaborate analogies, but on the flip side, he can pull off some hilarious impersonations. He's our resident workaholic, and took several calls during the course of our Mtrek last year while the rest of us were very happy to leave our worries behind. You may leave the trip unsure if you love him or hate him, but in due course he'll definitely grow on you. We love Connor because he's always seeking out authentic cultural experiences that enhance our travels. Prior to Ross, Connor was at RedBull in Denver and did his undergraduate degree at University of Southern California (we've been reassured that no one was bribed in exchange for his acceptance).