Trip Region: Central America
Country(ies): Mexico, Belize
Partners Trek? No
Trip Cost: $2045
Airfare Estimate: $700
Nightlife: 7 • Activity: 8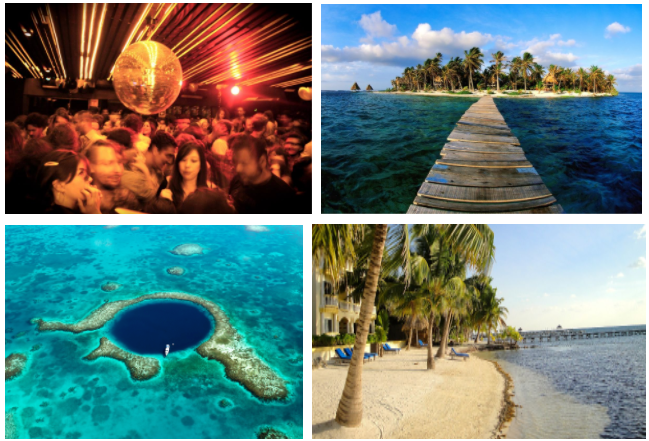 Get ready for an amazing adventure-filled trip to celebrate & usher in your new life as an "MBA". Be ready to make new friends as you trek with your class and 6 awesome trek leaders from 3 different continents. We'll start in Mexico to discover the "cultural explosion"/diversity that Mexico City offers (and party), and then we'll storm Belize for a lot of outdoor activities (and party some more). Hit the Itinerary button for more information and let's have a blast!
Travel Day — Saturday, Aug 17
Mexico City: After arriving and getting checked-in at the hotel this afternoon, the adventure begins with dinner and a night out on the town. We will go on a street food journey to enjoy tacos and treats downtown, followed by a mezcal and tequila tasting (or two!) at a local Mezcaleria. Salud!
Day 1 — Sunday, Aug 18
Mexico City: We will begin the day with a historic centre walking tour, and then head a bit outside the city to enjoy the colorful Xochimilco gardens and canals where we will float in our trajinera with live mariachi music, snacks and beverages.
Day 2 — Monday, Aug 19
Today the city is ours to explore as we choose. We will plan to spend the time enjoying whatever elements of the city we still want to explore… with more tacos, of course!
Day 3 — Tuesday, Aug 20
San Ignacio: Today we travel to Belize! We will get to know each other even better on planes and buses as we head out to San Ignacio. After checking-in to the hotel, we will check out the oldest Maya ruin in Belize, Cahal Pech.
Day 4 — Wednesday, Aug 21
San Ignacio: After a long travel day on planes and buses, today we'll get to reap the rewards of our travel. We will be going cave tubing! After a short hike through the jungle to arrive at one of the cave entrances, we will spend the day tubing, swimming and snacking our way through three caves. We will even get to see some bats!
Day 5 — Thursday, Aug 22
Tikal: Today we will cross the border into Guatemala in order to see one of the most majestic Mayan sites - Tikal. We will arrive mid-afternoon and have plenty of time to take in the site before camping under the stars at this incredible National Park! If we are lucky we will spot sone toucans, macaws and other birds, as well!
Day 6 — Friday, Aug 23
Ambergis Caye: After city life and wildlife, the only thing missing is beach life! Today, after one last travel day will be at our final home in Belize - the Cayes! We will make our home on Ambergis Caye, beachside, to take in Belize's unmistakable Caribbean pace and charm.
Day 7 — Saturday, Aug 24
Ambergis Caye: Free day in the Cayes! Your leaders will be organizing an optional SCUBA trip to the Blue Hole for those interested. Otherwise, feel free to rent a stand up paddle board, go snorkeling, or simply lounge by the beach. The choice is yours!
Day 8 — Sunday, Aug 25
Ambergis Caye: Final day in the Cayes! Another island day, your leaders will surely have ideas on how to make the most of our last full day together in Belize.
Departure Day — Monday, Aug 26
Ambergis Caye: All good things must come to an end, and today we'll head back to Ann Arbor with new friends and great memories to kickoff the football season… oops, we mean, school year!
Afua "Wild Card" Aidoo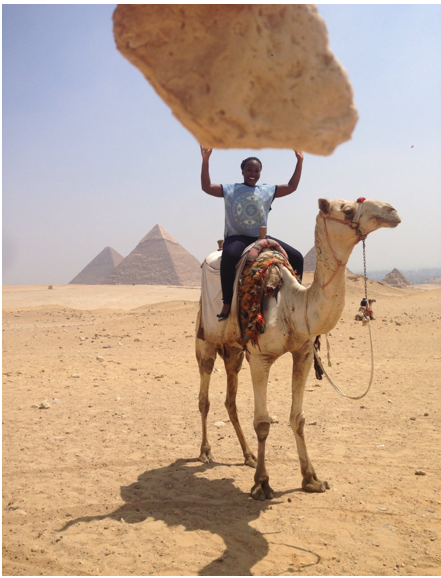 What you see is not always what you get… Sometimes it's more! Afua is that friend you want in your corner – the reliable and creative one who gets you out of tight corners, the one who brings the bottle of wine for a night in (even if it's just to get the bottle she doesn't like out of her eyesight). She appears as sweet as a person can be, but make sure you listen the first time she pronounces her name or you'll get some subtle side jabs throughout the trip. Afua is always the best dressed in her own designs… If you see a whirl of color dance by you at Ross, then you know that Afua just walked past you wearing one of her colorful creations. Still not sure why she chose designing "financial models" over dresses for "models". Want to know more? Join this trek!
Do not ask: about Manchester United F.C and Aman's bio-writing skills
Definitely ask: about the continent of Africa (will do her best to answer or connect you to someone who can), Chelsea F.C, and all things food
Nicole "Speed Racer" Crosby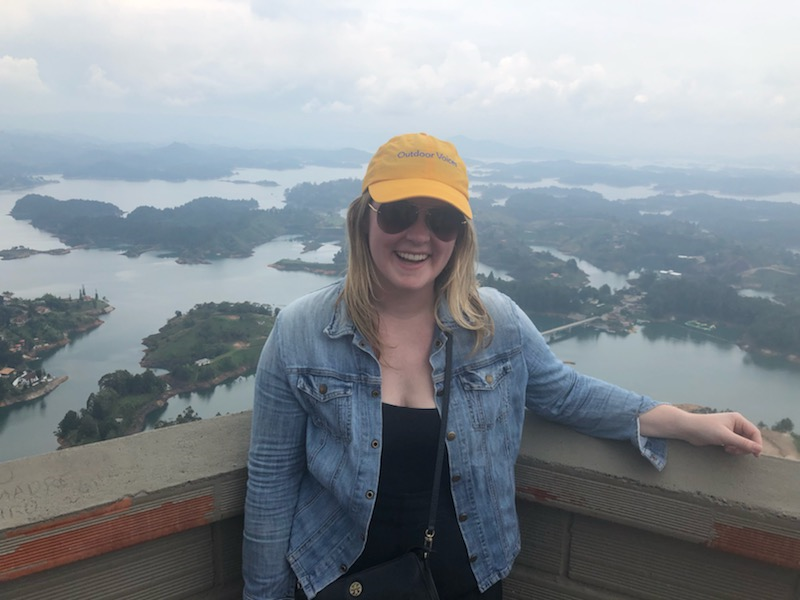 If you ever need to swim your way out of a sticky situation, Nicole is your GAL! Section 5's very own energizer bunny is the best in the game and has the scars to prove it. Having travelled the world, be sure to ask Nicole any questions you have about pretty much anything – but most importantly about beer! Our resident beer expert may or may not admit to seeing 4 breweries (in Maine) or that she tasted an unmentionable number of beers all on the same day! Oh, and don't let her warm and fuzzy hugs fool you, Nicole is a woman on a mission to "brand" us all.
With this former management consultant and now aspiring brand-builder, marketer and product owner in our corner, you can be assured of an "Un-belize-able experience"! No "Trek Mex-Ups"!
Do not ask: questions you don't want answers to and about May's Israel trip stories
Definitely ask: for a hug or two, about party spots, and cheesy hallmark movies
Reshma "Extra Bottle" Erukulla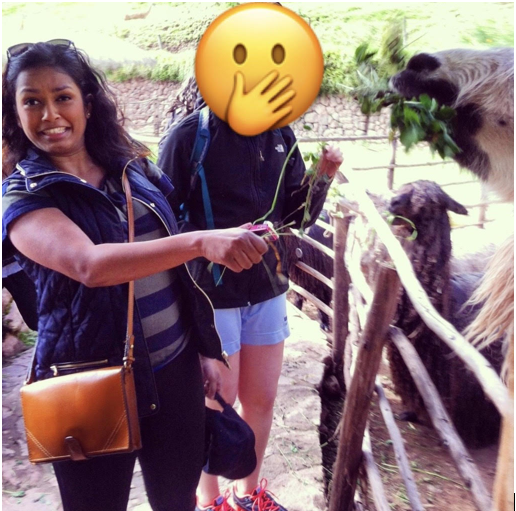 You might know tons of jokes about New Jersey… but, Reshma isn't one of them! The Garden State's finest Investment Banker can mentally calculate the present value of a growing annuity with continuous compounding within seconds! No surprise she spends her free time schooling poor souls in stock pitching competitions. Often imitated, never duplicated – as a Board member of the Retail & Luxury Goods Club, her swag is on a different level! No one at Ross has a larger shoe collection than her. She might have a small stature, but she makes up for it with personality. She's a connoisseur of Ann Arbor's bar scene and you can catch her at football pre-games with a box of Truly or White Claw. Reshma's also very caring, stay on her good side since she'll most likely be the only one packing enough sunscreen for the whole group. That's because she loves outdoor activities and being literally in touch with nature – she just can't wait to go camping in Tikal!
Do not ask: for directions, to share French fries (like, seriously don't), and about 2018 MTrek stories
Definitely ask: about tequila cleanses, finance memes, hard seltzers, Indian cooking tips, and for relationship advice
P.S. Rumor has it she used to ghostwrite for Drake, we tried confirming but OVO declined to comment.
Aman "A-Man" Rangan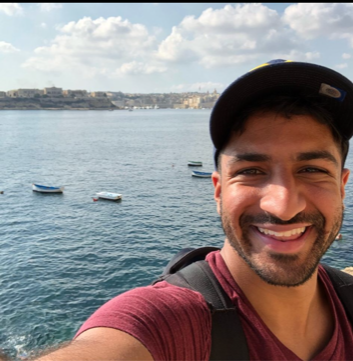 While Aman isn't busy being a silent curve assassin in all quant-based classes, he is modeling shirtless for drug companies (no, seriously, Google it #bluesteel). This LA boii didn't realize that he would need to buy a down jacket for the cold Ann Arbor winter, but like they all do, he learned quickly – you can take the boy out of LA, but you can't take the LA out of the boy. He also always makes sure to have a liquor jacket by double fisting pitchers of beer at Skeeps on a weekly basis. Though Aman likes to drink, he is also a go-getter, he is a jack-of-all-trades. Not only did he compete in multiple stock pitch competitions, but he also competed in consulting case competitions. So if you need help with any sort of pitch, he's your go-to-person. In his spare time, he likes to play Mario Kart, or should I say Beerio Kart?! (Honestly, don't challenge him in Beerio Kart because he'll crush you… unless you're Gui). And when he's super bored he'll reply all to University wide emails to troll trolls. #meta
Do not ask: about synchronized cooking and dancing (sour topic) and how to do an Index/Match
Definitely ask: about bottle service and the difference between sleepovers at age 25 and at age 12
Gui "Superstar" Ruggiero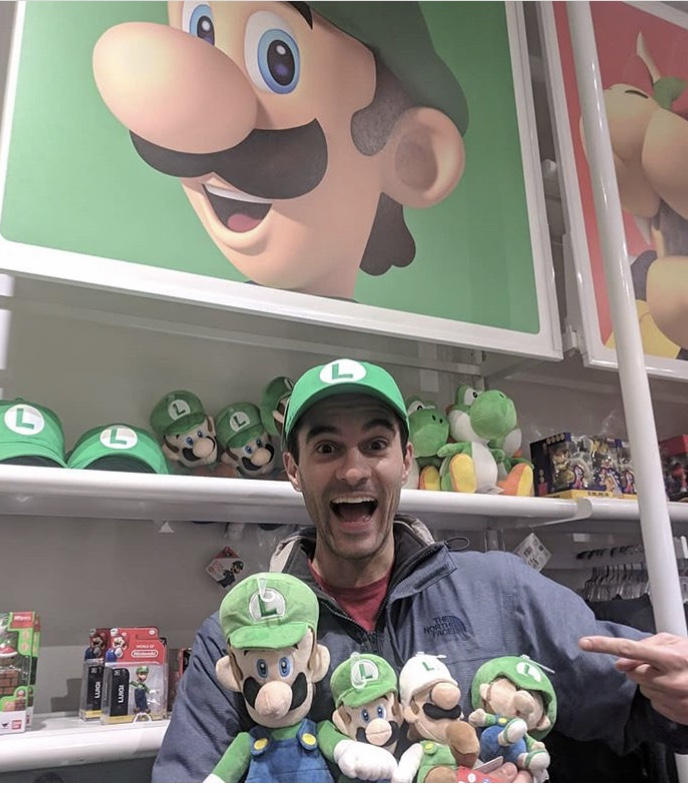 The elder statesman on Michigan's tennis team, this Brazilian knows how to raise a racket on and off the court! Gui is prepared to make sure you're never the last one to bed… if he isn't cooking a midnight meal after practice, he can be found dancing his way through Ann Arbor's best bars searching for the Daisy to his LuiGUI. He may seem a serious guy at first but make no mistake, you can count on Gui to make sure everyone is having a good time no matter what we're doing! And also to be most in tune with the schedule… and always five minutes behind it. It's OK though, his tardiness is usually due to a heart-to-heart with someone he noticed needing a quick boost 😉
Do not ask: about soccer (yeah, he's Brazilian… but not the soccer kind), how much he can eat, and for relationship advice
Definitely ask: about any other sports (including extreme ones), Carnival, and for IT support
Olivier "Classy-as-f***" Toussaint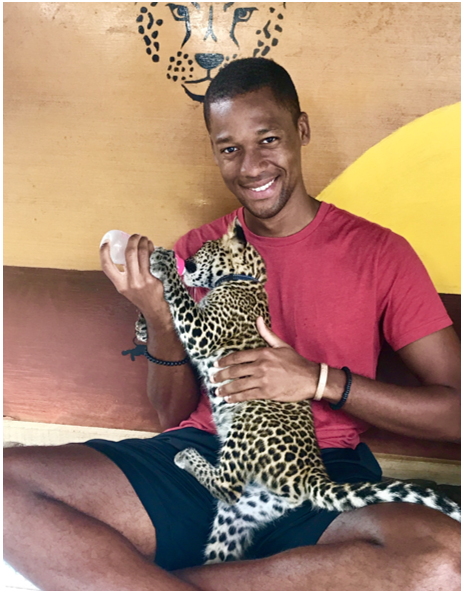 "Tall, dark and handsome" are three words best used to describe a Dark & Stormy, or did we mean to start describing Olivier??? This ex-Central Bank financier (RIP Bernanke & Yellen), made sure quantitative easing went as smoothly as possible, in addition to keeping banks in line. When Olivier isn't too busy being studious (like seriously, who studies for exams anyways), during the day he can be found playing soccer/volleyball or on the basketball courts; at night he can be found tearing up the dance floor at LIVE. Preferred songs include work by J. Cole, Weezy, Kendrick Lamar, The Weeknd, some French music and DJ Khaled… Yes, Olivier is classy, that's a major key. The only downside to Olivier is that he's a Patriots, Red Sox, Celtics, and Chelsea fan!
Do not ask: his poker strategies, Gui's bio-writing skills, Gronk retiring from the Pats
Definitely ask: about his favorite shows, how to be elegant AF, how to make a bowl of cereal