Trip Region: Central America
Country(ies): Mexico, Belize
Partners Trek? No
Cost: $2045
Airfare Estimate: $700
Structure: • Lodging: • Nightlife: 7 • Activity: 8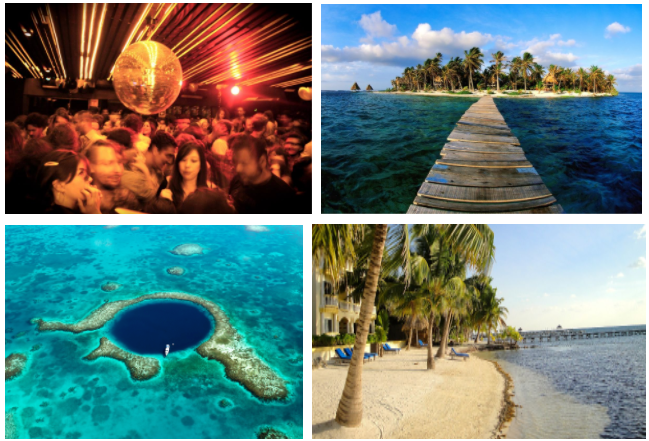 Get ready for an amazing adventure-filled trip to celebrate & usher in your new life as an "MBA". Be ready to make new friends as you trek with your class and 6 awesome trek leaders from 3 different continents. We'll start in Mexico to discover the "cultural explosion"/diversity that Mexico City offers (and party), and then we'll storm Belize for a lot of outdoor activities (and party some more). Hit the Itinerary button for more information and let's have a blast!
Day 1 — Saturday, Aug 17
Mexico City: After arriving and getting checked-in at the hotel this afternoon, the adventure begins with dinner and a night out on the town. We will go on a street food journey to enjoy tacos and treats downtown, followed by a mezcal and tequila tasting (or two!) at a local Mezcaleria. Salud!
Day 2 — Sunday, Aug 18
Mexico City: We will begin the day with a historic centre walking tour, and then head a bit outside the city to enjoy the colorful Xochimilco gardens and canals where we will float in our trajinera with live mariachi music, snacks and beverages.
Day 3 — Monday, Aug 19
Today the city is ours to explore as we choose. We will plan to spend the time enjoying whatever elements of the city we still want to explore… with more tacos, of course!
Day 4 — Tuesday, Aug 20
San Ignacio: Today we travel to Belize! We will get to know each other even better on planes and buses as we head out to San Ignacio. After checking-in to the hotel, we will check out the oldest Maya ruin in Belize, Cahal Pech.
Day 5 — Wednesday, Aug 21
San Ignacio: After a long travel day on planes and buses, today we'll get to reap the rewards of our travel. We will be going cave tubing! After a short hike through the jungle to arrive at one of the cave entrances, we will spend the day tubing, swimming and snacking our way through three caves. We will even get to see some bats!
Day 6 — Thursday, Aug 22
Tikal: Today we will cross the border into Guatemala in order to see one of the most majestic Mayan sites - Tikal. We will arrive mid-afternoon and have plenty of time to take in the site before camping under the stars at this incredible National Park! If we are lucky we will spot sone toucans, macaws and other birds, as well!
Day 7 — Friday, Aug 23
Ambergis Caye: After city life and wildlife, the only thing missing is beach life! Today, after one last travel day will be at our final home in Belize - the Cayes! We will make our home on Ambergis Caye, beachside, to take in Belize's unmistakable Caribbean pace and charm.
Day 8 — Saturday, Aug 24
Ambergis Caye: Free day in the Cayes! Your leaders will be organizing an optional SCUBA trip to the Blue Hole for those interested. Otherwise, feel free to rent a stand up paddle board, go snorkeling, or simply lounge by the beach. The choice is yours!
Day 9 — Sunday, Aug 25
Ambergis Caye: Final day in the Cayes! Another island day, your leaders will surely have ideas on how to make the most of our last full day together in Belize.
Day 10 — Monday, Aug 26
Ambergis Caye: All good things must come to an end, and today we'll head back to Ann Arbor with new friends and great memories to kickoff the football season… oops, we mean, school year!