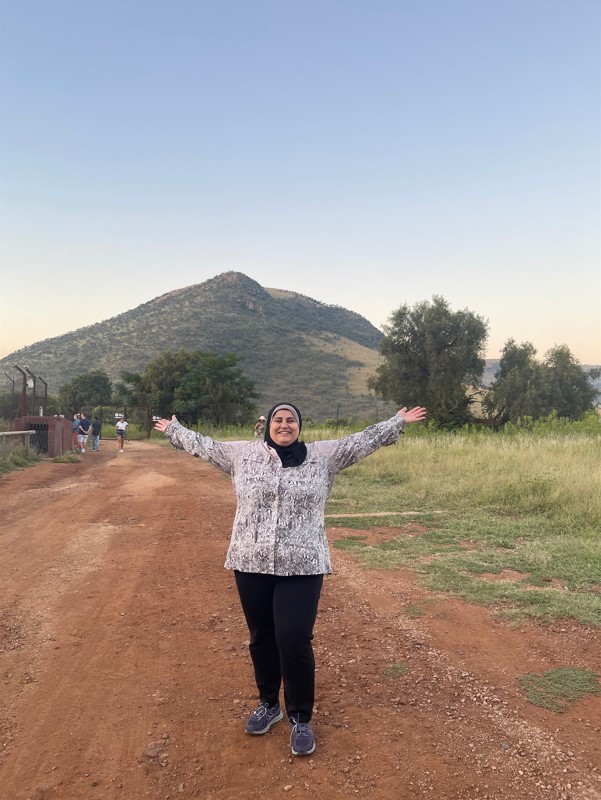 Name: Alaa Itani
Hometown: Kalamazoo, MI
Undergrad: Washington University in St. Louis
Pre-MBA life: Social Impact Consulting
Post-MBA plans: Social Impact or Private Sector Consulting
Why should you join my trek?
I am excited for this week to not only give you amazing experiences of Alaska, but also the opportunity to develop special connections with your fellow Ross'ers. As an MBA1, my Mtrek gave me the chance to explore new cities and meet my classmates before the busy Ross semester starts. Similarly, you will build lifelong memories of berries, ice fields, and smores with your classmates on this trek.
Trek Description:
What better way to bond with your Ross classmates than to criss-cross Alaska for whales, mountains, and fjords? This six-day trip will feature leisurely hiking and eating through must-see locations near Anchorage, Whittier, and Seward. Our adventure will give our group a snapshot of the wildlife and scenic landscapes for which Alaska is famous. Activities include hiking beloved Alaskan trails for breathtaking views, meeting wildlife (from a safe distance) at the Alaska Wildlife Conservation Center, and exploring the Kenai Fjords. Join us on this unique opportunity to experience Alaska's must-sees during summer weather. We look forward to welcoming you and kicking off in Anchorage!
Additional context on activity level: This trek is designed for those used to a beginner or moderate activity level. Each day will feature an activity such as hiking or biking, and some trails do have steep inclines. The trek plans to approach all hikes at a leisurely pace. While this trek will be active and involve hikes at an incline, the goal is not to be strenuous. If you have any questions about the trek, please feel free to connect with Alaa Itani via email at itania@umich.edu.