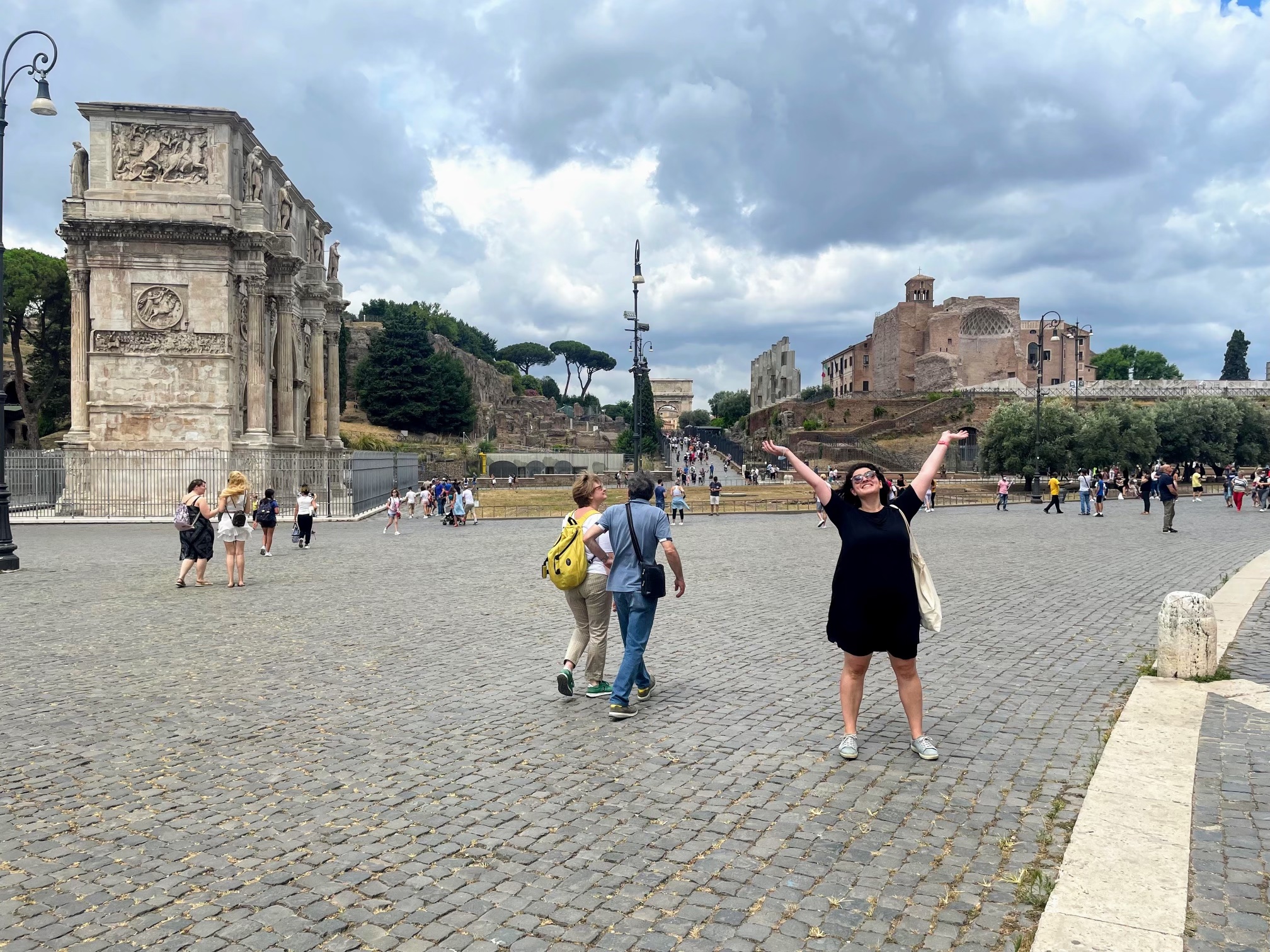 Hometown: New York, NY
Undergrad: Harvard University
Pre-MBA life:General management for Broadway shows
Post-MBA plans: Lead a health tech company (ideally women's health or mental health), but until then consulting
Why should you join my trek?We are by far the most fun group of trek leaders, but like any good MBA student you need data, right? You got it:
Andrew – a triple threat who can rock karaoke night at Circ, hype up the entire Ross community as emcee of A-POP, and tutor you in literally any subject because he's a smarty pants
Elliot – I'll have seen this guy every day all summer and I STILL want to hang out with him on M-Trek
Emily – I'm actually the unofficial head of the Emily Griffith-I-mean-Risky-Business fan club and I think that tells you everything you need to know
Matt – I didn't meet Matt until Winter A and he already commits to any bit I throw at him (and there are so very many, thank you so much, Matt)
Michael B – a gastronomic expert, this man lives to enjoy the world through as many high quality restaurants and bars as humanly possible
Michael O – another one who commits to the bit, as social chair of the Ross 30+ Club he threw the best theme party of the year, so you can bet he'll lean into a trek theme
Shannon – not only do we agree that caring for our curly hair is like caring for a temperamental plant, but at Spring Fling we had a genuinely delightful time waiting 30+ min together for a wine refill–and didn't talk only about curly hair (but you curly hair folks would understand if we had)
There you go: data. See you in Italy!!