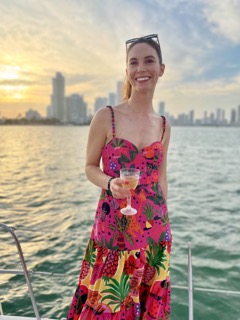 Hometown: Indianapolis, IN
Undergrad: Purdue University
Pre-MBA life:Tech
Post-MBA plans: Investment Banking
Why should you join my trek?My goal in life is for everyone to have a good time. I didn't have time to put together a portfolio of all the trips I've planned and joined over my life, but rest assured, it'd be an amazing one. A quote from my friends – "You're like the fun mom of the group on trips". A quote from my real mom – "Maria, how are you affording all this travel?" Additional Perk: I have a REAL camera and fancy myself an amateur photographer; you will be stocked with thirst trap photos for years to come! Memories!