Trip Region: South America
Country(ies): Chile
Partners Trek? Yes
Trip Cost: $2499
Airfare Estimate: $999
Nightlife: 3 • Activity: 2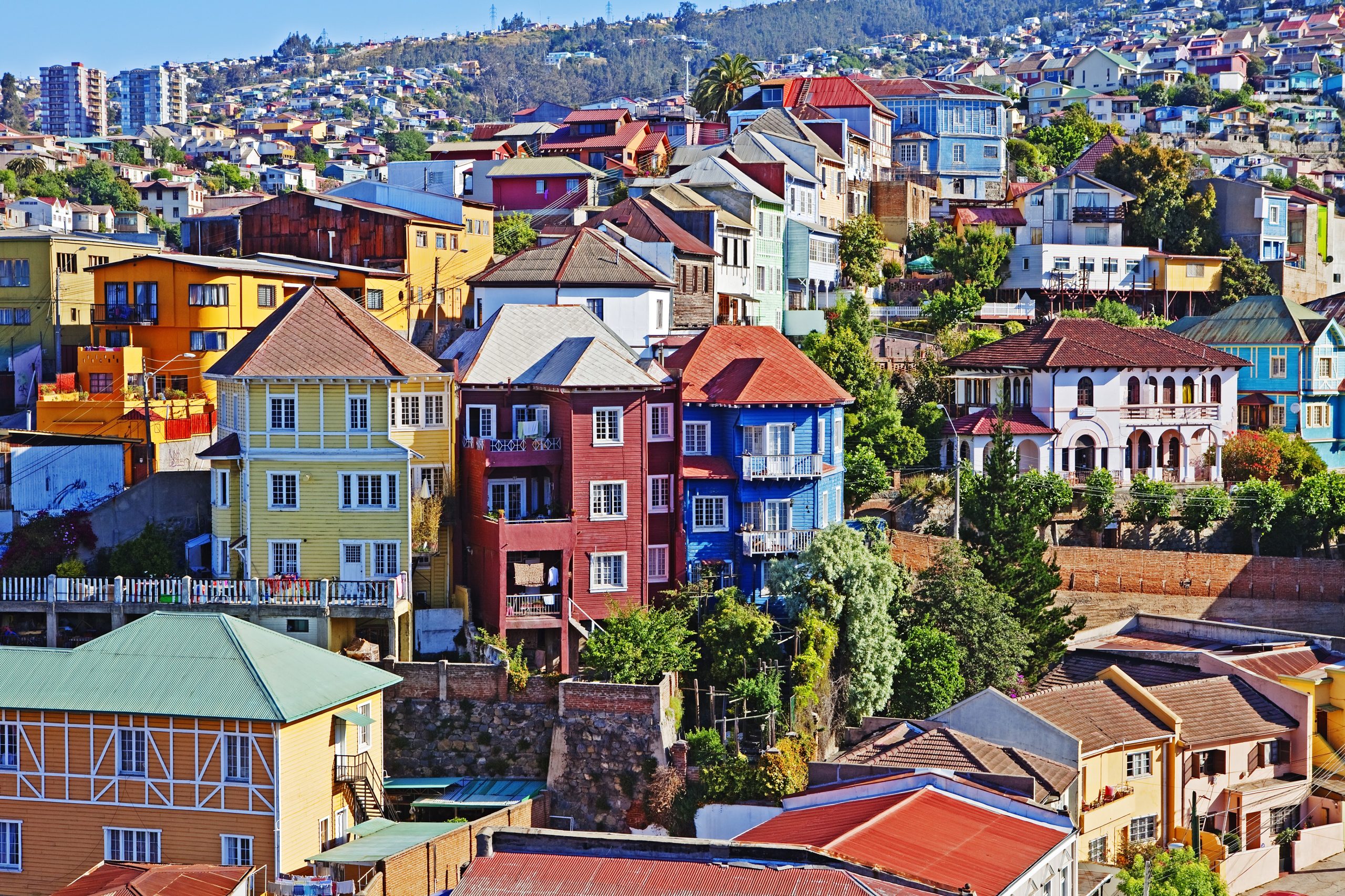 Does your perfect vacation involve a light sweater, a glass of wine, breathtaking scenery, rich culture, great nightlife, NO Zika and a hint of adventure? It does?! Ours too – that's why we planned a partners trek to Chile.
Five MBAs and their partners will lead you on a trek that has something for everyone. The history buffs, the winos, the explorers – we've got city tours, vineyard tours, rafting excursions, and more. We'll sip Malbec by the sea in Valparaiso, while feasting on local favorites like seafood stew and empanadas. We'll cozy up to a campfire in the extraterrestrial landscape of the Atacama Desert, a place that hasn't seen rain for 400 years and offers some of the best stargazing on earth. We'll explore the vibrant history of Santiago by day, and its thriving nightlife after dark. You'll hit up all the must-see and bucket list opportunities, with plenty of time to do some solo exploring with your partner. We promise you'll bring home the bonds and memories to get you through the next two years.
Day 1 — Sunday, Aug 21
Depart Ann Arbor for Chile!
Day 2 — Monday, Aug 22
Welcome to Santiago! Hopefully by now you've enjoyed a glass of wine or three on the plane, and had a chance to gape at the Andes mountains during your scenic landing. Now take a big morning stretch, chug some coffee, and make your way to our downtown hotel to meet the rest of our group. After getting settled, we'll leave for an easy bus tour through the eclectic city of Santiago. We'll confuse your jetlagged brain by touring neighborhoods called "Paris-London" and "Saint Lucia," but don't worry, we're still in Chile. At night, we'll gather for our first Chilean feast and head off to sleep at our luxury hotel. Rest up, we have an early morning.
Day 3 — Tuesday, Aug 23
Hopefully you didn't unpack, because we're off to the airport to board an early-morning flight. Two hours later, we'll land on Mars. Well not really Mars, but probably the closest you'll get: the Atacama Desert in Northern Chile. In fact, the terrain in Atacama is so other-worldy that NASA uses it to test instruments for future Mars missions. This is one of the driest places on earth, so pack lotion and drink lots of water! A bus will pick us up at the airport and take us to the town of San Pedro de Atacama, where we'll settle into our hotel. Take a dip in the pool or take an outdoor shower—each room has one! Once we're refreshed, we'll head back on the bus for a quick tour of Moon Valley. Google Images will do a better job explaining Moon Valley than we can. San Pedro de Atacama is known for its gourmet food, so we'll be sure to work up an appetite for dinner. Then, we'll sit around the firepit drinking Chilean wine and getting to know each other under one of the most amazingly starry skies you'll ever see.
Day 4 — Wednesday, Aug 24
Today, we have a full day tour of the Atacama region. We'll start in the village of Toconao, a picturesque town at 8200 ft. elevation, known for its colonial architecture crafted entirely in local volcanic stone. Then we'll continue on to the highland lagoons of Miscanti and Meñiques, both at nearly 15,000 ft. elevation and surrounded by Andean volcanoes. After taking in the crystal blue lakes, we'll head to the village of Socaire for a scenic lunch overlooking the Atacama Salt Flat. Once we arrive back in San Pedro de Atacama, the rest of the day is yours to explore.
Day 5 — Thursday, Aug 25
We'll have the morning free, so now's your chance to visit the cultural museums in town, try sandboarding, rent a bike, or simply lounge by the pool at our hotel. In the afternoon, we'll catch a flight back to the Santiago airport, where we'll take an easy, hour-long bus ride to the picturesque, seaside city of Valparaiso. "Valpo"—as it's known by locals—is one of Chile's main commercial ports, and has been designated a World Heritage Site by Unesco. We'll arrive in time for a late dinner, where you can expect to eat the freshest of seafood, straight from the Pacific Ocean.
Day 6 — Friday, Aug 26
Do you like wine? Great, because today we'll be exploring one of the world's most celebrated wine regions. Taking a bus from our hotel in Valpo, we'll head to Casas del Bosque, where we'll take a tour of the vineyard and cellars. And what wine tour would be complete without a tasting! Next, we'll visit Emiliana Vineyard, which won 2015 Vineyard of the Year. Once we've gotten our fill of wine, we'll head back to Valpo for a gourmet dinner and a night on the town.
Day 7 — Saturday, Aug 27
The morning is free to explore the colorful city of Valparaiso on your own. Seek out some of the amazing street art, hang out with sea lions on the coast, talk a walk through the hills for incredible views, eat local specialties, or sleep in after a wild night. We're heading back to Santiago this afternoon for the last leg of our trip. It happens to be Saturday night, so you know what that means. Buenos Aires hogs the spotlight for South American nightlife, but we hear Santiago knows how to keep up.
Day 8 — Sunday, Aug 28
We'll spend our last full day out in nature, one hour outside of Santiago. The adventurous in our group will have the chance to white water raft on the class 3, Maipo River. For the less adventurous (or more hungover), we have an alternative option to take a guided hike of the Meseta. We'll hike the ridgeline of the Argentinian border peaks, looking down on our wet friends in the river below. Back in Santiago, we'll gather for a farewell dinner, cry, hug, etc.
Day 9 — Monday, Aug 29
This is it. Our last day. Flights generally leave in the evening, so you have most of the day to cross the remaining items off your bucket list. Drink that last glass of Malbec, buy that souvenir you've been eyeing, eat your last plate of calamari. Bid farewell to Chile and "see you soon" to your new friends, and off to Ann Arbor you go. But don't be too sad, we'll probably all see each other tomorrow.
Brianna "Breezy" Lum and Matt "Lululum" Lum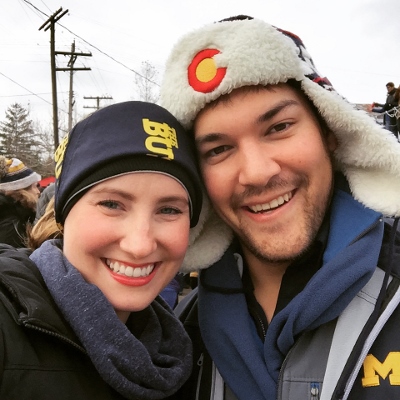 Brianna
Hidden Talent: I'm a walking, talking WebMD. Runny nose? Blister? Stomach bug? I know how to diagnose and treat with my fanny pack pharmacy.
Why you want to hang out with me: My motto is go big or go home. Seriously, I love being at home and will play board games with a bottle of wine any day of the week (vineyards here I come) – but if we're going to go out I'll be the most enthusiastic party person around.
Weirdest Job: I worked in a baseball store all through high school (I can't even name all the positions in baseball) the best/worst task was fitting the high school baseball team for uniforms each year – nothing like sizing up the freshman.
Matt
What is your hidden talent: I'm a pretty good dancer. I took ballroom dancing in college and its the only class that I still use.
Why do you want to hang out with me: Do you like to take shots of fireball? Do you tend to make poor choices? Do you love to dance? If so, you and I will be lifelong friends.
Weirdest Job: Pushing carts for Costco in 100 degree weather with 100% humidity
Stephanie "Cookie" Berman and Ira "Bird" Berman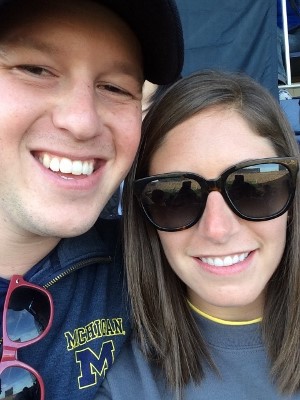 STEPHANIE
Hidden Talent: Karaoke. All I need is a stage and a microphone.
Why you want to hang out with me: I've never been to South America, but I am very open to any and every adventure that comes our way during this MTrek. I love red wine, and I will always be down for trying a glass straight from the source!
Weirdest Job: My first non-babysitting job was at a stationary and gift store. When I wasn't trying to sell you Vera Bradley or greeting cards, I could be found in the back room blowing up helium balloons. No I do not know how to make balloon animals… Yes I would love to learn.
IRA
Hidden Talent: I am an all-star napper…anytime, anyplace. anywhere.
Why you want to hang out with me: As a Boston native, I am a seafood expert. I've also managed to find my way around the one way streets in my hometown, so my navigational skills will come in handy during our expeditions.
Weirdest Job: Working on a home heating oil delivery truck. Delivering oil in 2-feet of snow is not fun.
Dimitri "The Mountain" Wohns and Tess "Is" Golden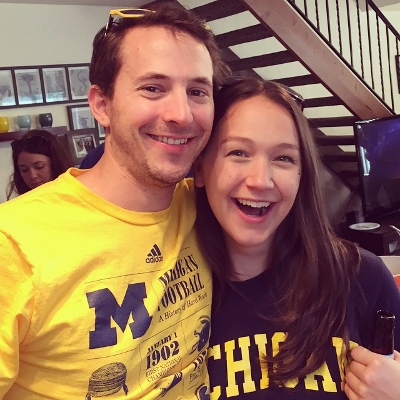 Dimitri
What is your hidden talent? I'm a pretty mean juggler.
Why do you want to hang out with me? I've climbed two of the seven summits without injury, but on the first night of my Mtrek last year, I danced so hard that I fractured my tibial plateau. Assuming my knee is all better by August, I'm down for any outdoor activity that comes my way. And, of course, dancing.
What was your weirdest job? I spent a few months training monkeys to pick coconuts in Thailand.
Tess
What is your hidden talent? Parallel parking. Not to toot my own horn but no horns are necessary.
Why do you want to hang out with me? Because when Dimitri messed up his knee on Mtrek, I carried him around Croatia on my back so he wouldn't have to miss out. And while I hope not to have to carry anyone in Chile, I will make sure you have a good time!
What was your weirdest job? Illustrating weeping diabetic ulcers for a pharmaceutical catalogue.
Rachel "Rae Riot" Parker and Josh "Special J" Parker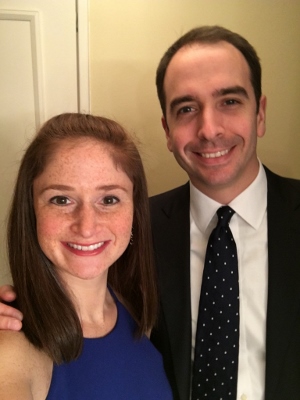 Rachel
Hidden talent: I'm a really good eater. In fact, I've been known to out eat large men at dinner buffets. My eating motto – it's not a sprint, it's a marathon.
Why do you want to hang out with me? As the self-appointed team photographer, I will document this Mtrek, capturing moments you'll love reliving and/or don't remember happening.
Weirdest job? During high school, I worked the concession stands during football games at the local college for charity. Quickly I mastered the art of the commercial hot dog roller grill, serving hundreds, if not thousands, of over-priced, underwhelming hot dogs to hungry game goers. Best part of the job? Getting to eat the extra hot dogs!
Josh
Hidden talent: I'm a champion snack packer. Stick by me if you're the type who gets hungry at odd times during the day.
Why do you want to hang out with me: My dance moves are are terrible – they're like Drake's in the Hotline Bling video. With all the great dancers in the group, I will make you good by comparison.
What was your weirdest job: One summer I had a job for a fence building company. I was a post hole digger. That experience made me swear to always have a desk job, hence coming to business school.