Trip Region: Central America
Country(ies): Costa Rica
Partners Trek? No
Trip Cost: $2150
Airfare Estimate: $550
Nightlife: 6 • Activity: 7
Get ready to live your best Pura Vida with the Costa Rick's-a crew! We'll zipline through the rainforest, chill in hot springs, raft down rivers, and laugh at each other while attempting to surf. We'll night-hike in Monteverde, explore the canyons of La Fortuna, sail beside the dolphins in Manuel Antonio, and soak up the sun on the beaches of Punta Leona. We are a "choose your own adventure" team — whether you're looking to rappel down a waterfall, or chill with a tropical drink beside a waterfall, you'll find your place here. You'll leave Costa Rica fueled with enough tropical sun and rejuvenation to last through the Michigan winter, and an MTrek family to last a lifetime.
Travel Day — Sunday, Aug 18
Bienvenidos a Costa Rica! We'll all arrive in San Jose today and stay the night before kicking off our trip in earnest tomorrow. We'll all get settled in, relax, and have a welcome get-to-know you dinner and drinks with your new best friends.
Day 1 — Monday, Aug 19
Our adventure begins! We'll depart San Jose for the Costa Rican wilderness in La Fortuna, in the Northern Plains of the country. Our hotel will overlook the majestic Arenal Volcano and the beautiful Arenal Lake. And there's no better way to enjoy the views than zip lining through the canopies of the surrounding rainforest.
Day 2 — Tuesday, Aug 20
Today, we'll explore the canyons of La Fortuna! We'll take a Jungle Limo up to the famed Lost Canyon, where you can choose your own adventure of how to explore the canyon's beautiful waterfalls and hot springs. Those who are up for it can channel their inner Indiana Jones by rappelling down waterfalls and experiencing a guided canyon free fall. Those who prefer to keep both feet on the ground can explore the canyon's many springs and. We'll have earned a spectacular dinner at the local Warrior Buffet, full of home-cooked Costa Rican delights.
Day 3 — Wednesday, Aug 21
Today we'll stay in the rainforest, but we'll move from La Fortuna to the famous Monteverde Cloud Forest. Monteverde is known for its rich biodiversity, extraordinary rainforest canopies, coffee plantations and waterfalls. We'll explore all Monteverde has to offer and then go on an unforgettable night-hike from the rainforest up to the cloud forest, where you can experience the nocturnal life of one of the most biodiverse areas of the planet
Day 4 — Thursday, Aug 22
Say goodbye to the rainforest and hello to the beautiful beaches of Costa Rica! We'll travel to Punta Leona on Costa Rica's Pacific Coast and spend the rest of the day chilling on the white sand beaches.
Day 5 — Friday, Aug 23
We'll explore Punta Leona, including taking advantage of the area's beautiful hiking trails and the nearby nature conservatory. Today's schedule is still TBD, but it might include exploring the area via floating safari or an aerial tram. Either way, we'll close the evening with some drinks on the beach -- a memory you'll look back on with fondness when it's negative 30 in January (we wish we were kidding).
Day 6 — Saturday, Aug 24
We'll head down the Pacific Coast to Manuel Antonio, which is known for its beautiful beaches and the beautiful Manuel Antonio National Park. We'll end the day with an unforgettable sunset cruise, where we might see dolphins, turtles, and other magical marine life, and we'll definitely live our best boat life.
Day 7 — Sunday, Aug 25
Get back in touch with your adventurous spirit and get ready to raft down Rio Blanco. The rapids are exciting but completely safe for beginners, so don't worry if you've never rafted before. Along the way, we'll stop for a traditional Costa Rican "casado" lunch along the river bank. We'll end our last night at the beach soaking up as much ocean breeze as we can before heading back inland tomorrow.
Day 8 — Monday, Aug 26
We'll end our trip with a bang back in San Jose. You might shed a few tears at our farewell dinner, but we'll end on a high note with an epic Team Costa Rick's-a neon night, where we're sure to shut down some San Jose bars.
Departure Day — Tuesday, Aug 27
Today is the sad day the big block M beckons us back to Ann Arbor from our Costa Rican paradise (or maybe just stay! This is a judgment-free zone). But, now that you're fueled up with sunshine, memories, and the best MTrek family you could ask for, you'll be ready to start a whole new adventure at Ross!
Carrie Boyle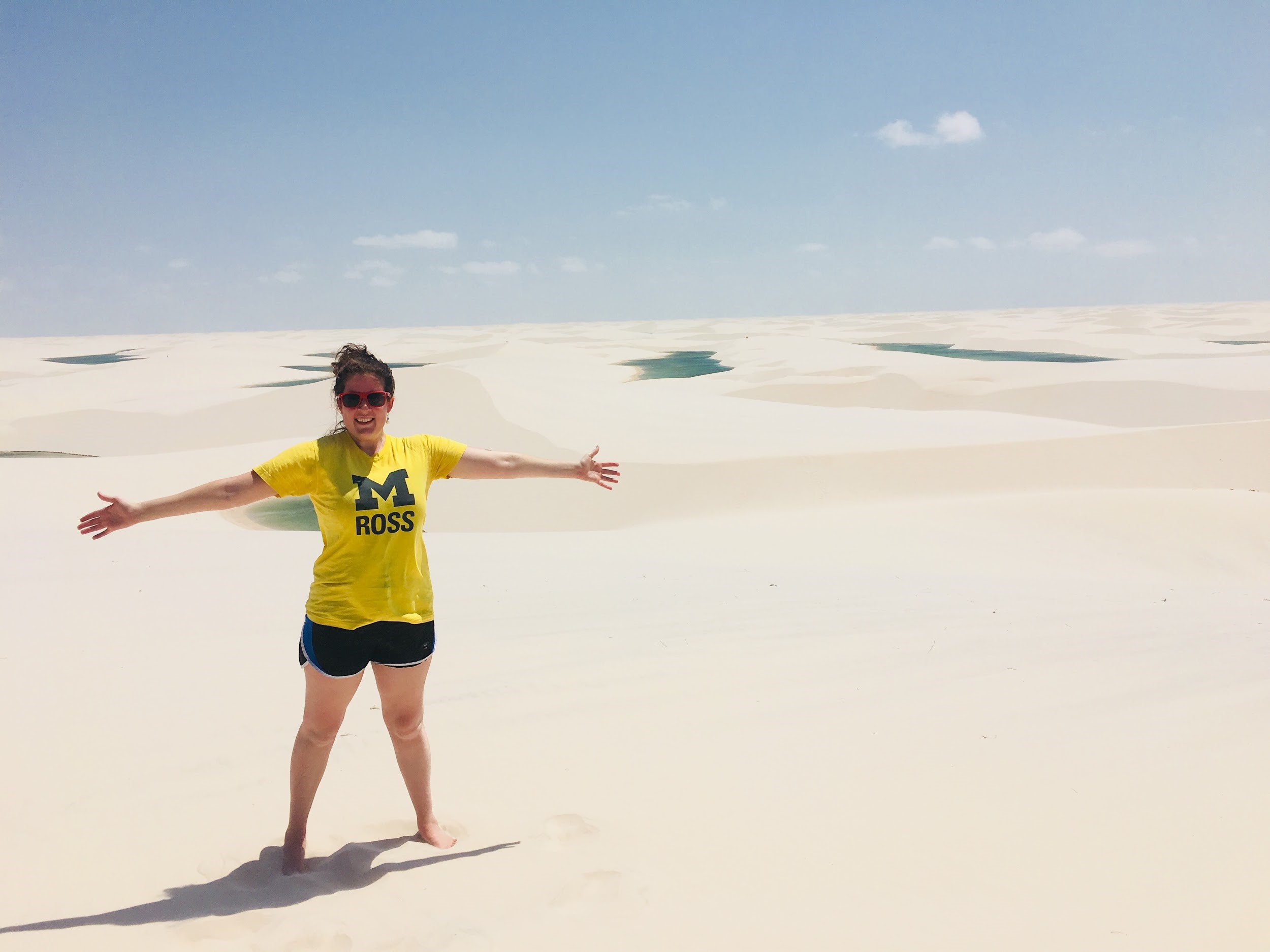 Carrie hails from a town in Virginia so small and cute that it has its own theme song (which everyone sings together at the town's annual talent show – this is true). She took a roundabout route to business school, considering becoming a counselor and a minister before deciding it was more fun to psychoanalyze MBA students. Before Ross, she worked at a nonprofit legal clinic and a venture philanthropy fund, and this summer she'll be at the Kresge Foundation outside Detroit.
Carrie is a reckless optimist and is obsessed with building positive, inclusive teams. She hates small talk and will absolutely try to understand your whole life story within seven to ten minutes of meeting you. She is also very clumsy and is the optimal #instagramboyfriend for all your waterfall-rappelling photos, because she's damn sure not jumping herself. Ask her about: Myers-Briggs and any and all personality tests, finding the fanciest furniture on Free Craigslist, the best dog Instagrams (@TikaTheIggy – the first one is for free), how to train yourself to like IPAs, living in a co-op, and being true to yourself in the hot mess of life as an MBA1.
Christine Zaccack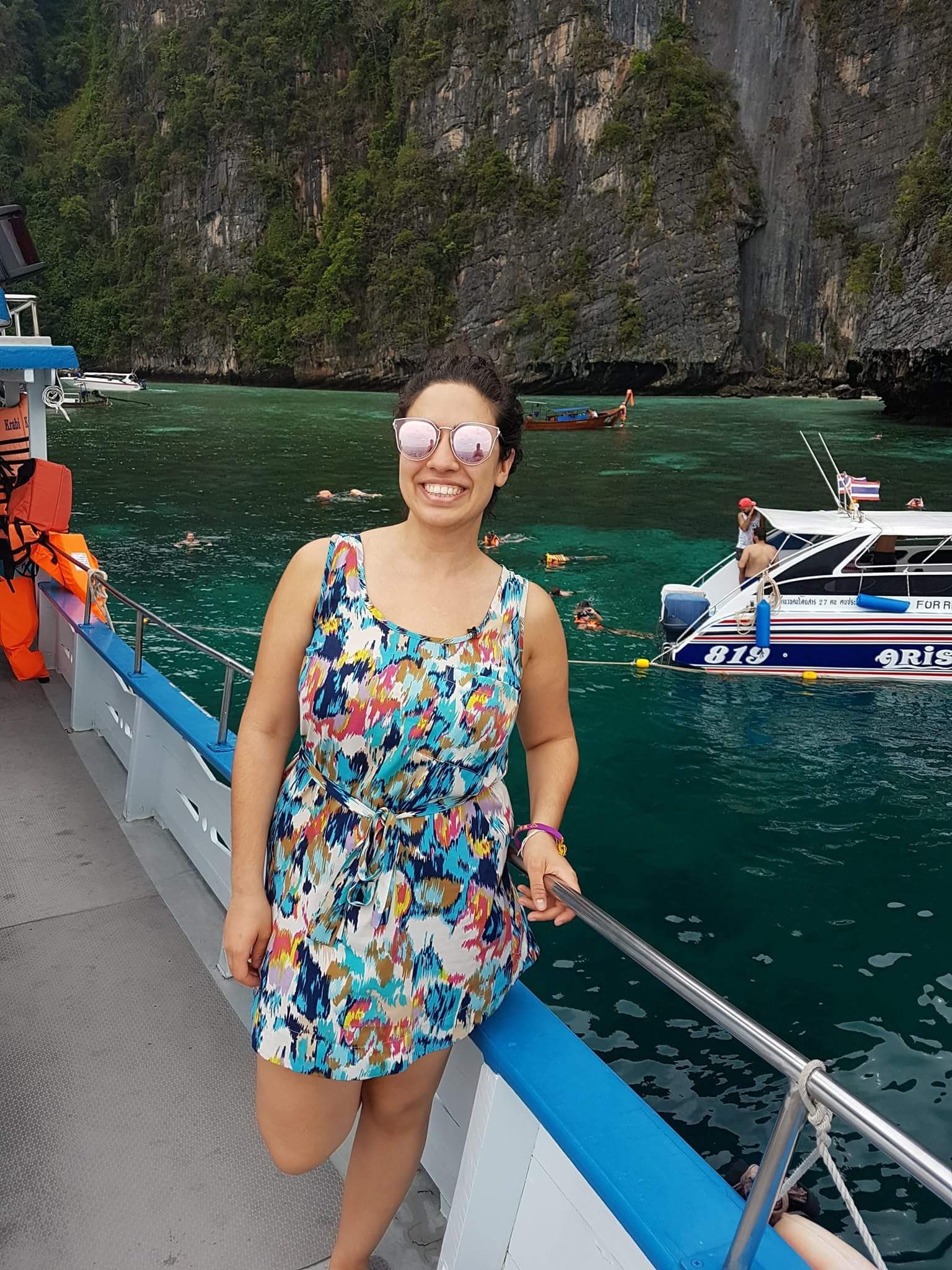 Hailing from Washington DC, Christine knows that her love for textured foods is legendary across all of Ann Arbor (or at least across her previous Mtrek). When she's not busy learning tennis at public schools, she's busy finding the best spots to eat in A2. It's hard to write a description for Christine without involving food in some context. When asked what she would like written in her description apart from food, she confidently replied with "farmers markets" and "cooking" (in her defense it's food ish, so it's not directly related to food). This summer, Christine is going to Starbucks (SURPRISE!), and she's eager to get into heated debates with you about coffee and make you soup when the cold hits – yeah you know winter is coming.
Bruce Wu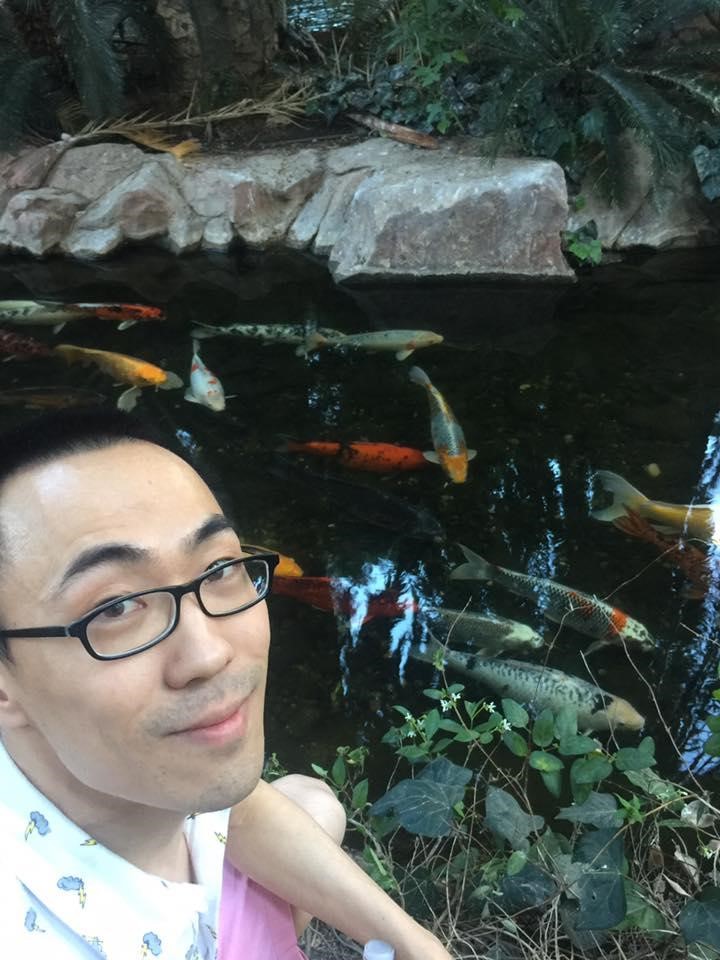 Bruce is your standard plain vanilla guy (that's a lie) and live a boring life (also a lie) in picket fences (definitely a lie, no one in California can afford that). Follow the path of Harbin, China → Erie, PA → San Francisco, CA → Ann Arbor, MI, he's just reintroduced to the S word (snow) and is ready for the sunny beaches of Pura Vida. As a true nerd, he has a math symbol tattooed and will bath you with the story of that symbol weather you are interested or not. He will pretend to be cool and know sports, but swiftly (more like awkwardly) switch the topic quickly because he's still learning the difference between futball and football.
Bruce is not anti-social, but is pretty anti-social media. He has been living under a certain stone and does not have a instagram account, or for that matter twitter, snapchat, or whatever the new platform is. He's also an adrenaline junkie so you can expect him to be on all the optional activities. Oh, did I mention he had an acting career that never took off?
Abhinav Gupta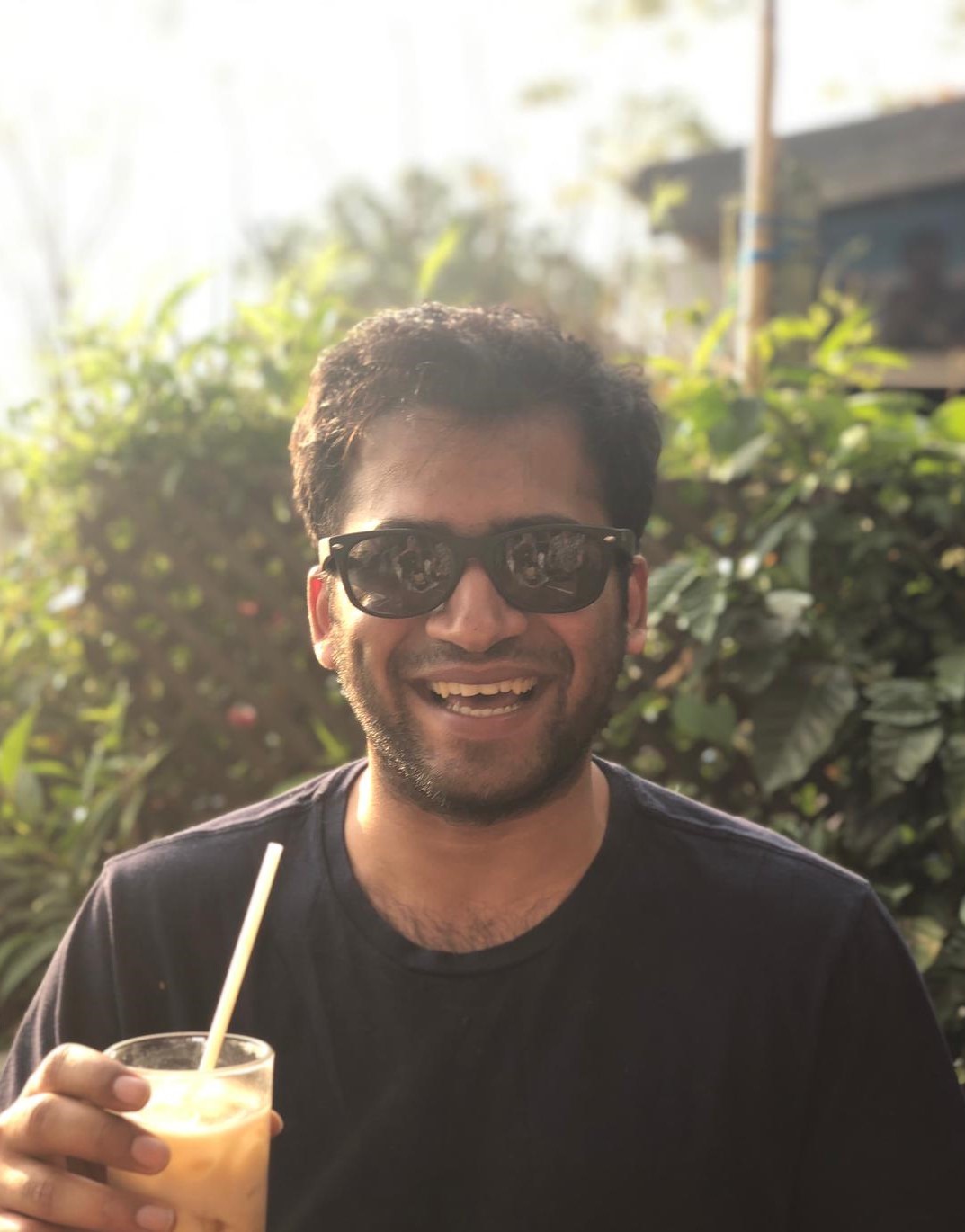 Hailing from New Delhi, India, Abhinav brings lots of chill vibes and meme expertise to the game. He's always listening to music much to the annoyance of people around him (but don't worry he's promised he won't be listening to that much on MTrek, unless we're dancing the night away). He's recently become a huge fan of American trends (jk – just All Birds) and will be busy traveling to India, Guatemala, and China, before interning in Tech this summer. But don't let his laid back personality and all the great conversations fool you, he's ready to have some fun in Costa Rica and is excited to hang out by the beach, drink on some boats, and party the night away (https://goo.gl/images/4mMHuu)!
Rajat Goel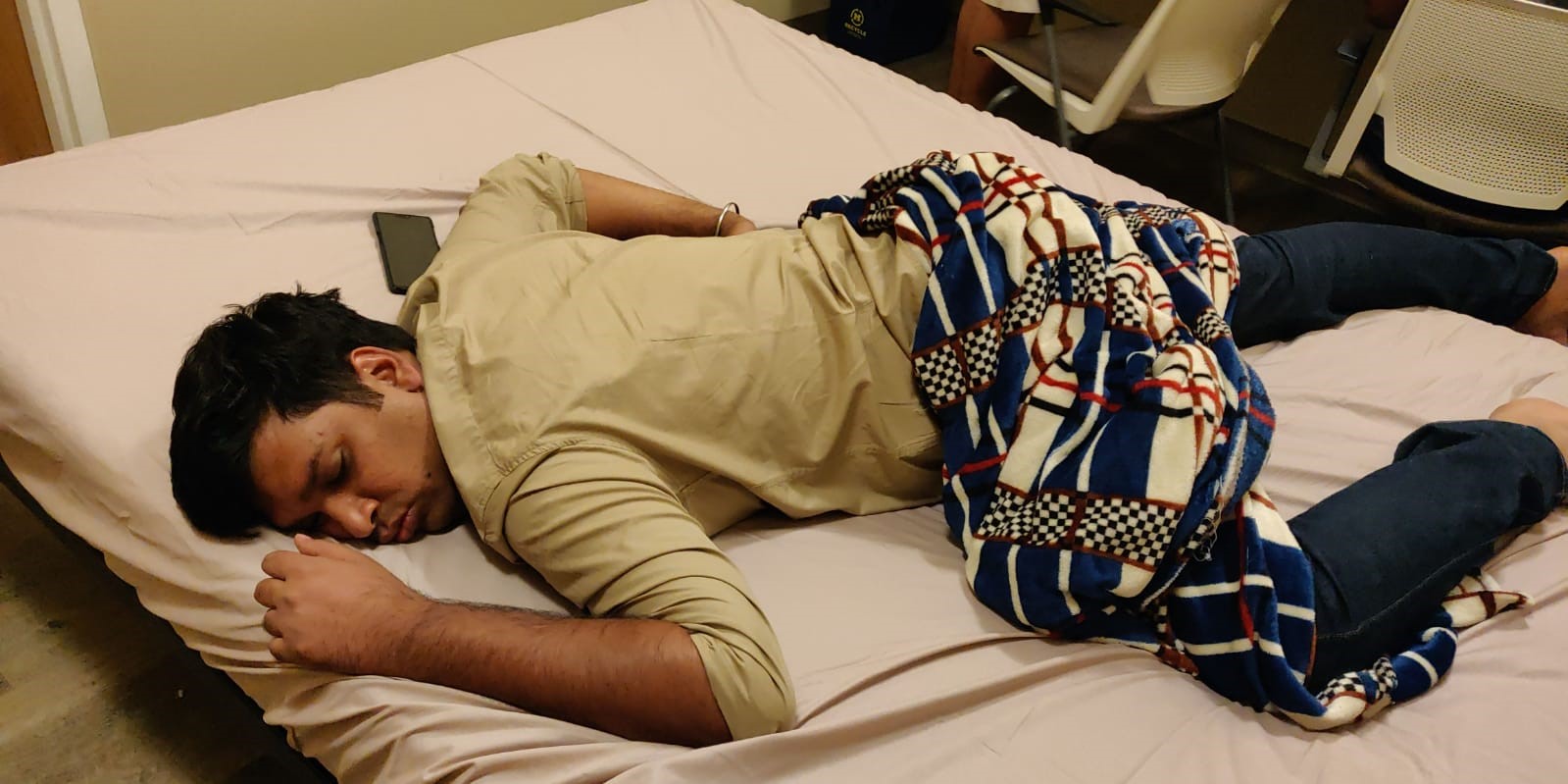 Want to meet someone with a split personality? Meet Rajat, legendary for his laziness most of the times, and nefarious for dancing to Bollywood the rest of the times. You'll know it's a lie if he says he attends all (or any) classes, but rest assured that you can always find him at the Bus or Skeeps. He went on his M-trek to South America and loved it so much that this is going to be his fourth trip this year.
Coming into Ross, he was very sure he doesn't want to go to consulting and will only apply for tech companies. So what is he doing this summer? Going into consulting at Mckinsey, of course. He loves to talk about deep things in life (we are forced to write this!) and would be open for any conversation – within Ross or outside Ross (after a couple of drinks of course).