Trip Region: South America
Country(ies): Ecuador
Partners Trek? Yes
Trip Cost: $1635
Airfare Estimate: $1600
Nightlife: 2 • Activity: 4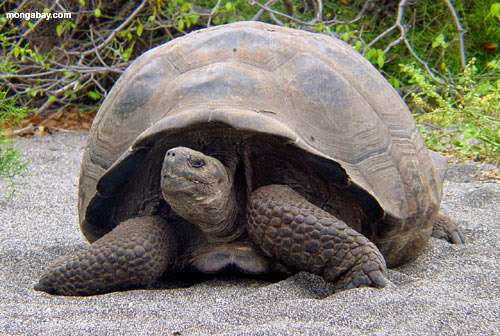 The GalapaGOs BLUE Trek is a partner's filled with a lot of activity and a lot of bonding. There will also be some time to relax before coming back to Ross and getting into the full throttle of things.
Day 1 — Friday, Aug 28
Everyone arrive in Quito Ecuador by Friday night. We will have a welcome dinner to get to know everyone.
Day 2 — Saturday, Aug 29
Depart Quito in the morning for San Cristobal, Galapagos. In the afternnon we will go snorkeling and enjoy our afternoon on the beach. At night we will enjoy some drinks and good music.
Day 3 — Sunday, Aug 30
In the morning we will head to Isla Lobos to see the blue-footed boobies and seas lions. Here we will also snorkel along with the sea lions in clear blue waters. In the afternoon we will get to relax on the beach for a bit and have dinner on the island. The next day will have an early morning so it will be good to get some rest in.
Day 4 — Monday, Aug 31
At 6am we will take a 2 hour boat ride to Santa Cruz. Here we will get to see the Giant Tortoises, Galapagos Finches and Bird Wizards. After lunch we will head to Tortuga Bay, a white sand beach where we can try out surfing and watch all the wildlife. At night we will return to the hotel to have a night of drinks and music.
Day 5 — Tuesday, Sep 01
In the morning we will visit the Charles Darwin Research Station and then head to Isabela Island. It will be a 3 hour boat ride to Isabela Island. Once we arrive we will take a walk to Flamingo Lagoon. At night we will settle into our new hotel with some drinks in hand.
Day 6 — Wednesday, Sep 02
Today we will travel to "Los Tuneles", which are tunnel-like lava formations in the middle of crystal clear turquoise water. Today will be a day full of activity, so we will take boxed lunches to make it through the day. We will unwind the long day with some drinks at night.
Day 7 — Thursday, Sep 03
Today we will visit the Tintoretas Islands where we will hike in the morning and cool off in the afternoon by snorkeling with sea lions, sharks, manta rays, you name it! In the afternoon we will get to visit the Giant Tortoise Breeding Center and then the Wall of Tears on Isabela Island. We will end the afternoon with a visit to "Playa del Amor". Very fitting for all the couples.
Day 8 — Friday, Sep 04
In the morning we will be enjoying a kayaking excursion to Tintoretas Islet where we'll be able to see some more blue-footed boobies, penguins and marine iguanas. In the afternoon we will visit Campo Duro, Mirador del Mango, and La Cueva de Sucre.
Day 9 — Saturday, Sep 05
Today we will head back to Quito and spend the night there. We will have a final goodbye before heading back to AA. Bring your dancing shoes for the night!
Day 10 — Sunday, Sep 06
Start making our way back to Ann Arbor from Quito.