Trip Region: Southeast Asia
Country(ies): Vietnam
Partners Trek? No
Cost: $2024
Airfare Estimate: $1400
Structure: 2 • Lodging: 4 • Nightlife: 4 • Activity: 2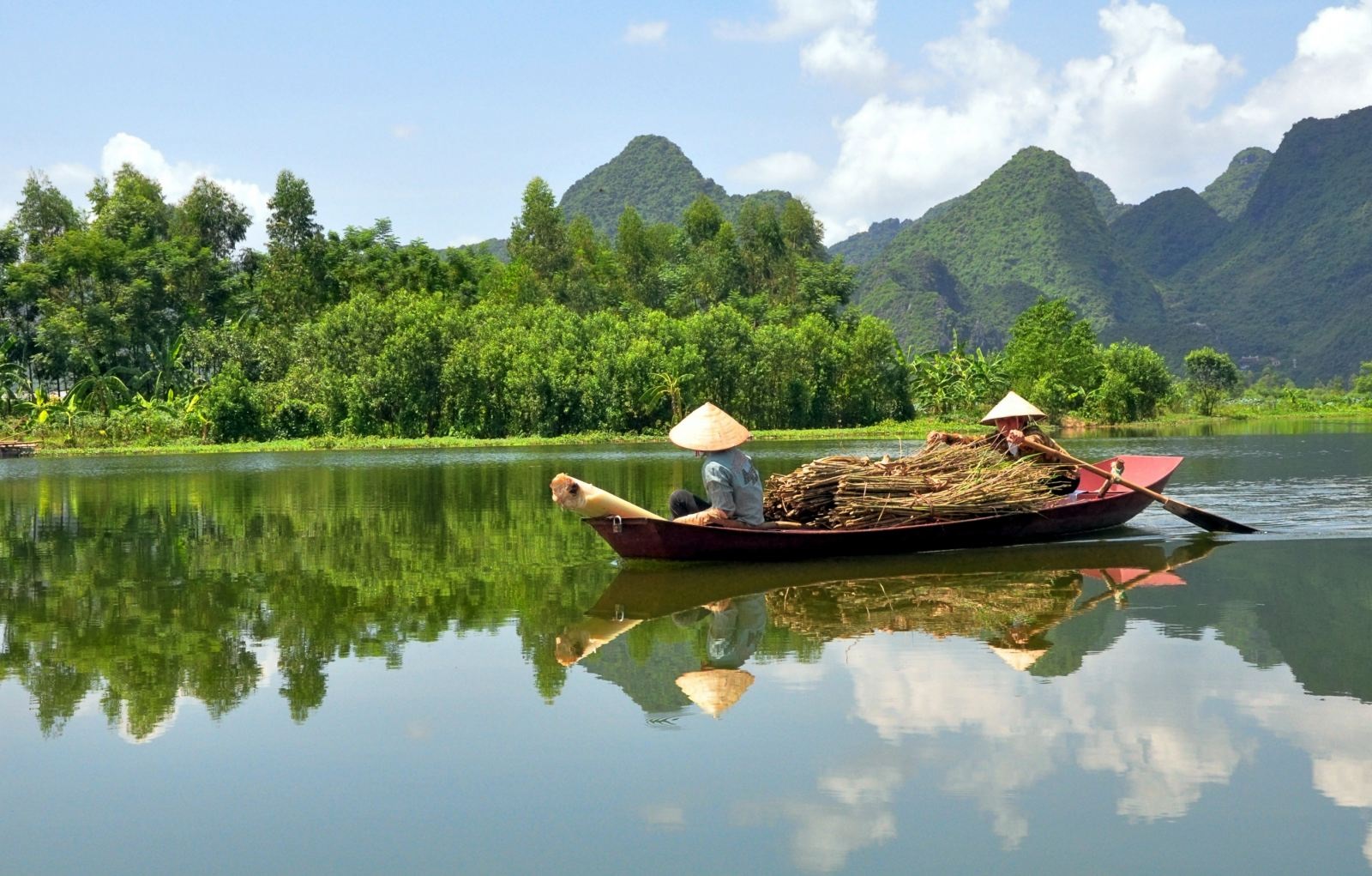 Are you ready to start your MBA with just the right combination of surreal landscapes, culinary surprises, sailing boats and party? Then you are at the right place. Join us to discover one of the jewels of the South East Asia Region. We will start exploring all the wonders that Ho Chi Minh City and its surroundings have to offer while experiencing its vibrant nightlife. Then, we will start exploring the different faces of Vietnam, discovering the Mekong Delta, Hoi An, among other places. We will make sure you get enough time to relax at the beach, explore Vietnamese culture and start celebrating the beginning of your MBA life. We can't wait to meet you!
Day 1 — Sunday, Aug 21
Travel day to Ho Chi Minh City, Vietnam.
Day 2 — Monday, Aug 22
We will arrive in the evening and transfer from the airport to the hotel in Ho Chi Minh City. Once there, the Trek Leaders will find a spot to get dinner and drinks as a group to kickoff the Trek and help us get to know each other.
Day 3 — Tuesday, Aug 23
This will be our main sightseeing day. We will explore historic Ho Chi Minh City. We will have a half-day guided tour of the city including some tanks from the Vietnam War and an opportunity to see the famous Cu Chi Tunnels, an incredible underground network designed during the war. We will have lunch in the city, time to relax at the hotel before a group dinner together.
Day 4 — Wednesday, Aug 24
We will have an opportunity to get a tour along the Mekong Delta followed by lunch. Then we will transfer to the airport and head to Danang where we will check-in to a hotel in the resort town of Hoi An. We will plan a fun night out for the group to relax and unwind.
Day 5 — Thursday, Aug 25
After a long night out, we will have a chance to sleep in bed or on the beach at a gorgeous beach resort. Those interested can shop and explore downtown Hoi An while everyone else enjoys all the amenities the beach has to offer.
Day 6 — Friday, Aug 26
After breakfast, we will migrate to the airport for a flight to Hanoi. Once we arrive, we will get lunch followed by an afternoon tour of the city of Hanoi. We will try to keep the energy level high with another night out on the town!
Day 7 — Saturday, Aug 27
We will wake up in the morning and transfer to our ship for our cruise around picturesque Halong Bay. We will have a chance to swim, kayak, hike, and explore beautiful caves.
Day 8 — Sunday, Aug 28
Day 2 on the cruise will look very similar to Day One with an opportunity to relax and take in the beautiful surroundings. Whether you like to swim, kayak, hike, or just relaxing, you should have no trouble finding what you like. Our day will end with a private group dinner in one of the caves!
Day 9 — Monday, Aug 29
Our MTrek will wrap up with a morning tour of one of the most famous caves before we transfer back to Hanoi and all of us go our separate ways before we rendezvous back in Ann Arbor where you will begin perhaps the best two years of your life!!
Day 10 — Tuesday, Aug 30
Everyone will arrive back in Detroit.