Trip Region: Southeast Asia
Country(ies): Vietnam
Partners Trek? No
Trip Cost: $2024
Airfare Estimate: $1400
Nightlife: 4 • Activity: 2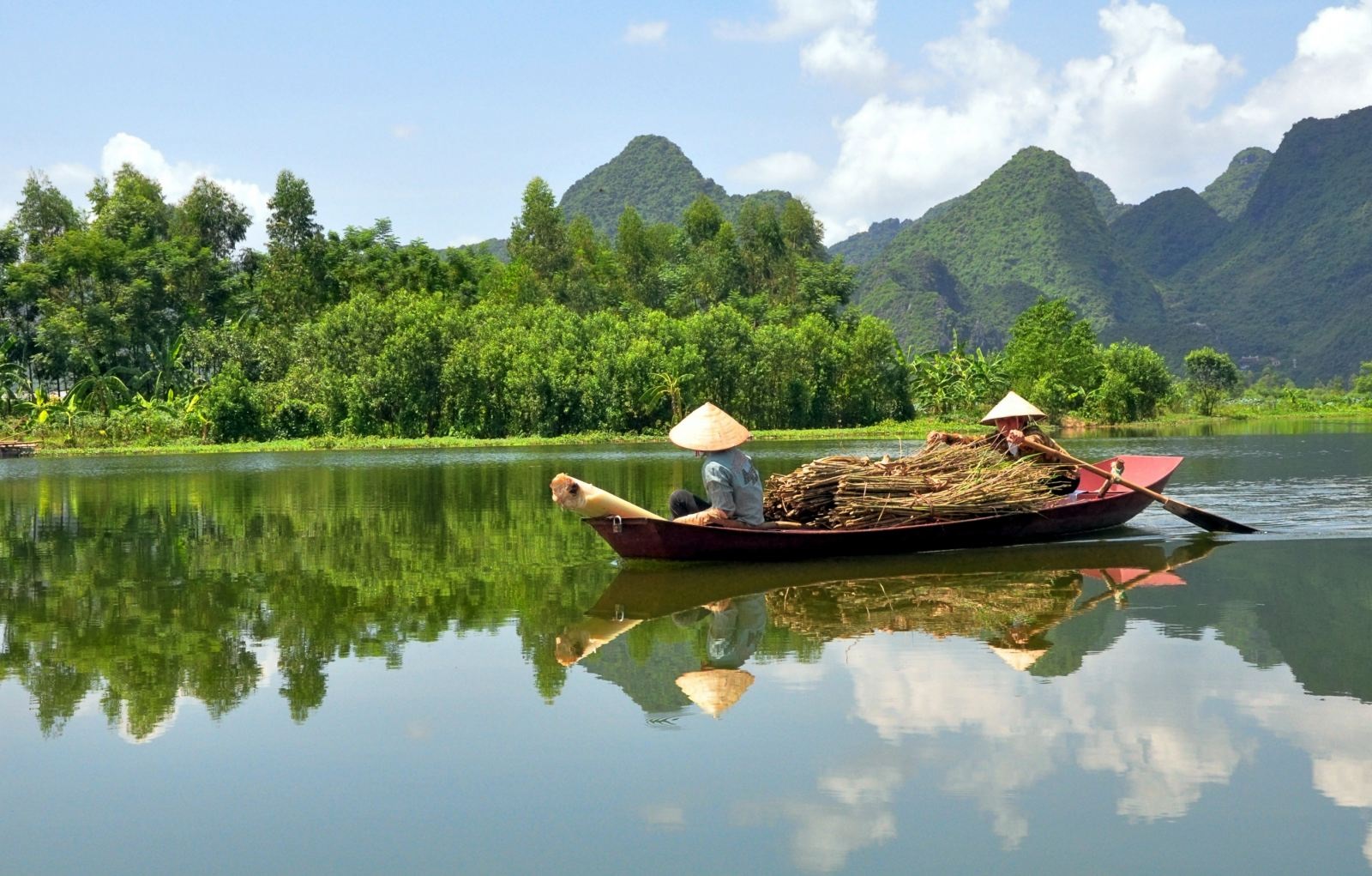 Are you ready to start your MBA with just the right combination of surreal landscapes, culinary surprises, sailing boats and party? Then you are at the right place. Join us to discover one of the jewels of the South East Asia Region. We will start exploring all the wonders that Ho Chi Minh City and its surroundings have to offer while experiencing its vibrant nightlife. Then, we will start exploring the different faces of Vietnam, discovering the Mekong Delta, Hoi An, among other places. We will make sure you get enough time to relax at the beach, explore Vietnamese culture and start celebrating the beginning of your MBA life. We can't wait to meet you!
Day 1 — Sunday, Aug 21
Travel day to Ho Chi Minh City, Vietnam.
Day 2 — Monday, Aug 22
We will arrive in the evening and transfer from the airport to the hotel in Ho Chi Minh City. Once there, the Trek Leaders will find a spot to get dinner and drinks as a group to kickoff the Trek and help us get to know each other.
Day 3 — Tuesday, Aug 23
This will be our main sightseeing day. We will explore historic Ho Chi Minh City. We will have a half-day guided tour of the city including some tanks from the Vietnam War and an opportunity to see the famous Cu Chi Tunnels, an incredible underground network designed during the war. We will have lunch in the city, time to relax at the hotel before a group dinner together.
Day 4 — Wednesday, Aug 24
We will have an opportunity to get a tour along the Mekong Delta followed by lunch. Then we will transfer to the airport and head to Danang where we will check-in to a hotel in the resort town of Hoi An. We will plan a fun night out for the group to relax and unwind.
Day 5 — Thursday, Aug 25
After a long night out, we will have a chance to sleep in bed or on the beach at a gorgeous beach resort. Those interested can shop and explore downtown Hoi An while everyone else enjoys all the amenities the beach has to offer.
Day 6 — Friday, Aug 26
After breakfast, we will migrate to the airport for a flight to Hanoi. Once we arrive, we will get lunch followed by an afternoon tour of the city of Hanoi. We will try to keep the energy level high with another night out on the town!
Day 7 — Saturday, Aug 27
We will wake up in the morning and transfer to our ship for our cruise around picturesque Halong Bay. We will have a chance to swim, kayak, hike, and explore beautiful caves.
Day 8 — Sunday, Aug 28
Day 2 on the cruise will look very similar to Day One with an opportunity to relax and take in the beautiful surroundings. Whether you like to swim, kayak, hike, or just relaxing, you should have no trouble finding what you like. Our day will end with a private group dinner in one of the caves!
Day 9 — Monday, Aug 29
Our MTrek will wrap up with a morning tour of one of the most famous caves before we transfer back to Hanoi and all of us go our separate ways before we rendezvous back in Ann Arbor where you will begin perhaps the best two years of your life!!
Day 10 — Tuesday, Aug 30
Everyone will arrive back in Detroit.
Michael Bradie
Michael is the most local international student of all time, HAILing from just across the Detroit border in Canada. Don't let this man's respectable positions such as an Associate in the Social Venture Fund or Section Academic Chair fool you – Mike's been kicked out of Ann Arbor's finer establishments more than he would care to remember. Particular moments of pride from MBA1 include: going perfect in Ashley's trivia, attempting to complete the entire shot list from Good Time Charley's, leaving MBA Games with a kickball championship and profuse blood loss, attending every Michigan home game (and remembering about 25%), dominating the Arbor Brewing Company shuffleboard table, and adhering to a strict Fireball diet. A pair of sunglasses and a large bottle of Advil mean Mike's always ready to go the next day despite the prior evening's debauchery.
Tami "Don't mess with me" Yichoy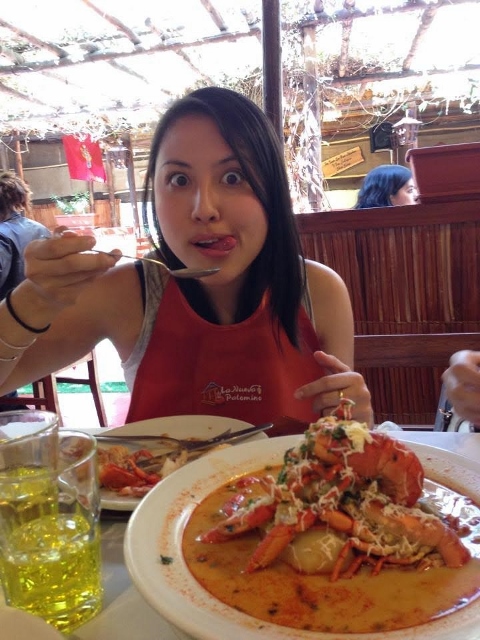 Don't want to piss off this little girl from Peru! If you don't drink she would probably make you catch up quickly and that may play into your disadvantage. Tami was a hard core trader, and believe it or not, she was also a professor teaching capital markets to undergrad students. If you are looking to learn some Peruvian cooking, she can definitely teach you some "Lomo Saltado" skills. Having a passion on photographs, she took pro-classes, giving her the authority in this trip to be the "OFICIAL PHOTOGRAPHER". With a salsa passion and as a reggaeton connoisseur, she likes to go down in the dance floor mainly by herself. In case you think you'll drown in the beach or on the cruise, Tami's swimming experience can save you. Live life as if it was you last!
Sylvia "I can teach you salsa" Jimenez
From the beautiful lands of Colombia, this dancing lover is the one that will add "sabor latino" to the Trek. Her favorite type of travel includes adventure, new cultures and of course, dancing! No question this Trek is going to be in her top list. She also has experience bargaining on city markets all around the world, so make sure you ask for help when trying to get the best deal on souvenirs.
Keshav "Partyboy" Raghavan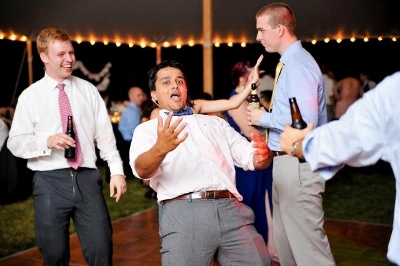 As the youngest leader on this M-Trek, Keshav specializes in immaturity, forgetfulness, and idiocy. Some his dubious escapades include headbutting the pavement after the Michigan State game, breaking his phone on the first night of Skeeps, mistakenly (drunkenly) stopping the music during a BUS tailgate and perhaps most egregious of all, rooting for the New York Jets. He loves all things New York and hates all things Boston Sports Teams. Keshav also has the distinct honor of having zero input on the itinerary. He is just along for the damn ride.
Andrew "El Presidente" Kelley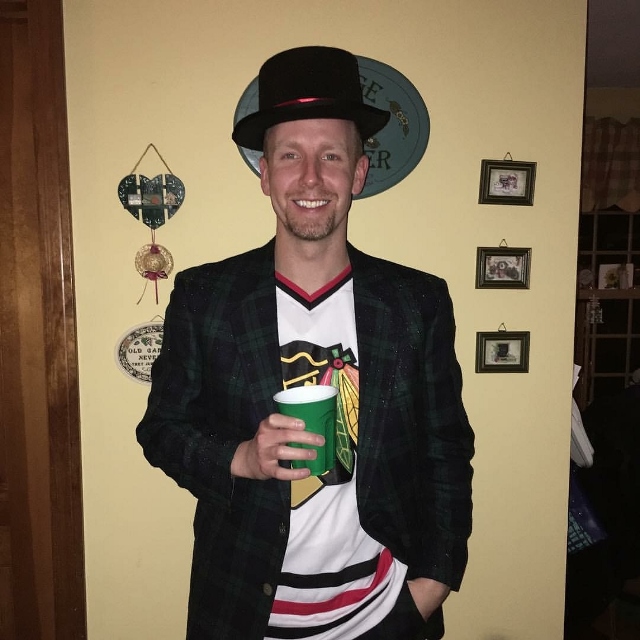 A first grade public school teacher ready for a transition but still on the waiting list at Ross on July 31, Andrew packed his car ready to head to Cornell Johnson when he got the call from Ross Admissions he was in. A few weeks after orientation, Andrew was elected President of Section 4 where he serves his constituents by forwarding emails from the Program Office and fielding complaints about broken printers. Andrew was born and raised in Boston, MA and is a diehard sports fan. He is happy to explain to anyone why Tom Brady was not "generally aware" about deflated footballs. He may be a little older than his peers, but this horse still has plenty of good rides left in him. "I ain't as good as I once was, but I'm as good once as I ever was." – Toby Keith