Trip Region: Eastern Europe
Country(ies): Croatia & Slovenia
Partners Trek? No
Trip Cost: $1880
Airfare Estimate: $1100
Nightlife: 3 • Activity: 2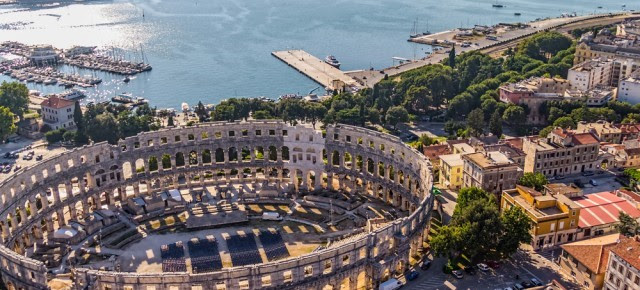 Does the prospect of spending a week in the Balkans hopping coastal cities, sailing, snorkeling, taking in the culture, hiking incredible landscapes, eating amazing meals and of course raging your face off excite you? Yeah, us too. We will take you through 2 countries and 6 cities in Croatia and Slovenia experiencing some of the most ridiculous nightlife and outrageously beautiful photo ops the world has to offer. Your five esteemed trek leaders all met a year ago on their trip to Malaysia where they learned way too much about each other and still miraculously became close friends. This mojo will be the secret sauce we apply in the Balkans to ensure that you make at least 2 lifelong friends, or your money back guaranteed. As your leaders, we also promise to be exceptionally entertaining at the risk of our own self-respect.
Day 1 — Sunday, Aug 21
Arrive in Split, Croatia! Once everyone's all checked in, we'll kick things off with a welcome dinner of the finest Croatian food we can find. After dinner it's drinking time, where we'll explore just what people mean when they talk about raging in Croatia during Yacht Week. Remember all that stuff you just had to do at orientation? Yeah, us either.
Day 2 — Monday, Aug 22
Well ya know, for our first full day in Croatia we figured we would just hang and stuff… JK, WE'RE ON A BOAT BITCHES. That's right, we've got two sailboats rented for the day to take us to Brac Islands for some swimming, snorkeling and beach time. Once we've seen all the fish we can see, the boats will take us to Mina for lunch (we'll prob be eating some family members of those same fish we just saw… poor fishys!) Following lunch more sailing time where Bonnie can show off his skills and the rest of us can just sit there letting him do all the work. Will Bonnie crash our sailboat? Will Jackie's SPF 100 be enough to protect her skin the whole day? Will we see Bieber's yacht, get invited on, and spend the rest of the week just hanging with the Biebs and his entourage? Who knows, it's Yacht Week in Croatia! Arrive back mainland in Split, where we'll try to recover enough to rage all over again… for the kids, of course. Most likely heading back to a bar we were at the night before so Jason can pick up the credit card he left at the bar when he left without telling anyone.
Day 3 — Tuesday, Aug 23
Assuming we're not still on Bieber's yacht, this is a free day in Split with no scheduled activities (time to sleep off that hangover). But don't worry you little trekkers, we should have no problem filling our day with all the museums, former Roman palaces and beaches that Split has to offer. And then at night… well, we think you get the idea at this point.
Day 4 — Wednesday, Aug 24
We get an early start with a ride to Pag Island. Pag is an island full of sheep, cliffs, salt-mines beaches and history. We'll get the day to explore the island, which will include a visit to… wait for it… Croatian Cheese makers! We somehow forgot to mention Pag produces one of Croatia's most prized cheeses, paški sir. Granted, none of us have ever tried said cheese (frankly we're not even sure how to pronounce it), but Wikipedia describes it as "salty with a sharp tangy flavor". Mmmm. After a full day at Pag we travel to the harbor town of Zadar for some dinner and some other shenanigans.
Day 5 — Thursday, Aug 25
Today's the day we burn off all those alcohol and cheese calories! This will be another early start, but all worth it to get a full day at Plitvice Lakes National Park. A Unesco World Heritage site, Plitvice Lakes National Park is a misty Eden of endless waterfalls and spectral blue lakes. We have a full day of hiking and canopy walking planned, but we have a feeling no one's going to be complaining about the extra walking when we're surrounded by beautiful forests, lakes and birds. (Seriously, go Google this place… we'll wait). We'll also be learning about some important Croatian history here, as the Park was the location of the breakout of the 1991 civil war. Instagram-worthy pics, a workout routine that's not Soul Cycle and a history lesson all in one day? You're welcome.
Day 6 — Friday, Aug 26
4 hour bus ride to Pula. Our tour company sent us a detailed, descriptive list of all the things to see in Pula, but we'll save you the time of having to read it and sum it up for you: There's a lot of cool shit to see in Pula, and we're going to spend the day seeing that cool shit. This will also be our last night in Croatia, so you better believe we're going hard. #MTrek #Pula #ByeCroatia #ILoveRoss
Day 7 — Saturday, Aug 27
Get on a bus and cross the border into Slovenia to our final destination of the trip, Bled (like the name of our trip… get it now??). We'll start off Bled with a bang, as we travel to the edge of Triglav National Park and enjoy a canyoning adventure during the afternoon. What is canyoning you ask? We have zero real idea, but the YouTube videos look awesome and we've been told our canyoning guide is a "local legend", so it's sure to be epic.
Day 8 — Sunday, Aug 28
For our last day we have no structured activities in Bled. If we're feeling active, we can rent mountain bikes, go hiking, or just see if any of you trekkers can run for longer than Muk. If we're feeling lazy we can sit at the lake, visit the Bled castle or take a boat ride, which is basically the equivalent of hiking but on water and someone else does the walking for you. Either way, the world is our oyster that day my friends. Last night of our MTrek, so general raging goes without saying.
Day 9 — Monday, Aug 29
Flights back to Ann Arbor. Yes we're sad the trip's over, but we head back with our new best friends at Ross and enough stories to easily one-up our friends back at home who only spent a few nights in Montauk at that house they rented with 20 people. Amateurs.
Jessica "The Texan Diva" Fowler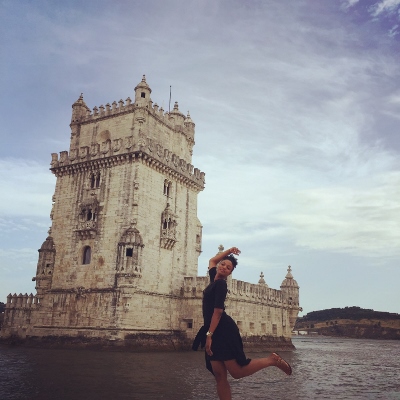 Don't let Jessica's quiet, foodie face fool you. She can out-RAGE the BEST of them (try her…). She came to business school to be more business-ey when she consults her clients but along the way has become an expert at running away from Malaysian forest monkeys, surfing down volcanos, and taking advantage of open bar tabs. When she's not getting banned from Pizza House, she's looking for all the international travel opportunities and could teach a course on how to "business school and chill".
Jason "Sher Bear" Sherry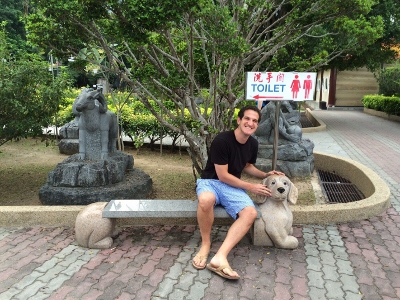 Jason spent his pre business school days turning tricks (selling ads) to help MTV monetize their quality programming like "Teen Mom", "Teen Mom 2" and "Teen Mom 2.5". Jason loves Broadway shows, skiing, TV (both trashy and serious), and of course chilling on the beach, which is one of the transferrable skills he will be bringing to Croatia. But above all else, Jason loves to compare every experience to his past 4 years living in NYC, so get ready for all sorts of statements like "this squid ink risotto is just not as authentic as the one I had in the East Village". Oh and Jason will also be handling our trip's funds… though he has no finance experience, he is a Jew from North Jersey (Tenafly What UP!) so he feels up for the challenge!
Mukul "Ramathorn" Sharma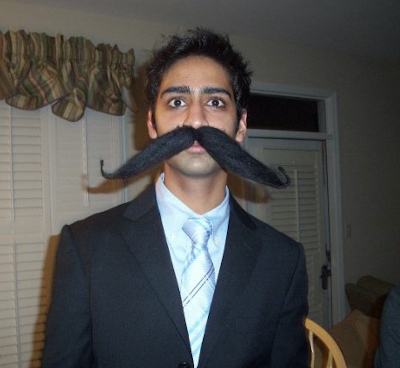 Mukul came to business school from D.C. looking to transform his public sector, earth-saving consulting skills into the profit center that is management consulting. Along the way, he discovered that girls in Ann Arbor are actually interested in him (there is a first for everything!) and quickly became a Ross heartbreaker. Mukul took an extensive and involved four year course at the University of Maryland taught by the brothers of ATΩ. These skills have been continually honed over the course of his MBA 1 year, and will be in peak form come Croatia. Mukul also has a really weak stomach so try to feed him anything out of the ordinary on this trip.
Jackie "Jay Quellin" Barnum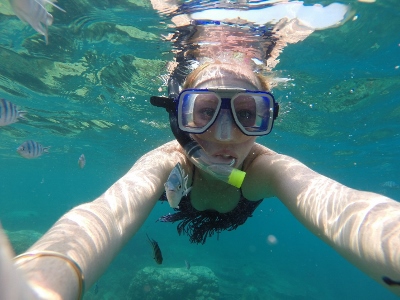 Jackie is a Hoosier born and raised, but pretends she is from Chicago. Don't believe her. Jackie's passion lies with her nephew of whom she has approximately 2000 photos of on her phone; despite her obsession with young children (that sounds weird,) Jackie didn't come to Ross for a Mrs. degree and knows more about the health care industry than Sylvia Mathews Burwell. Jackie is notorious for getting hopelessly lost in the Malaysian jungle (true story, ask her about it). Don't worry we will not let her lead any hikes. She also has the distinction of being the palest and most freckled member of our mTrek team, and will accordingly carry around 5 gallons of sunscreen wherever we go. Despite her pale complexion, Jackie loves to tear up the dance floor and will likely force you to dance regardless of how many drinks you've consumed.
Esteban "Bonnie" Plaza-Jennings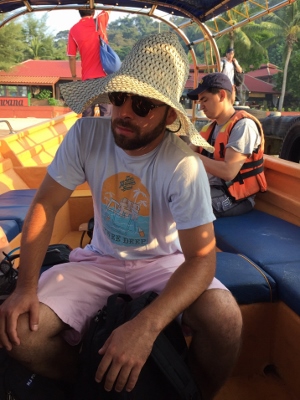 Our resident bonafide cowboy left a job on Capitol Hill lobbying for car dealerships to dance on top of a school bus and attend business school. He graduated from Princeton, but we don't need to tell you this because it's printed on every piece of apparel he owns and tattooed on his… His true passion lies with cars and we are convinced that he loves car engines and gasoline more than his own mother. Hopefully you will have a chance to see his ex cop car cruising around campus fitted with (LEGIT) long horns on the front bumper. Bon is also an experienced sailor/commodore and will serve as captain for our trip to the Brac Islands. You should feel safe with him on the boat because in addition to his sailing skills, he knows how to fix basically everything.