Trip Region: Eastern Europe
Country(ies): Hungary
Partners Trek? No
Cost: $2220
Airfare Estimate: $1500
Structure: 3 • Lodging: 3 • Nightlife: 3 • Activity: 2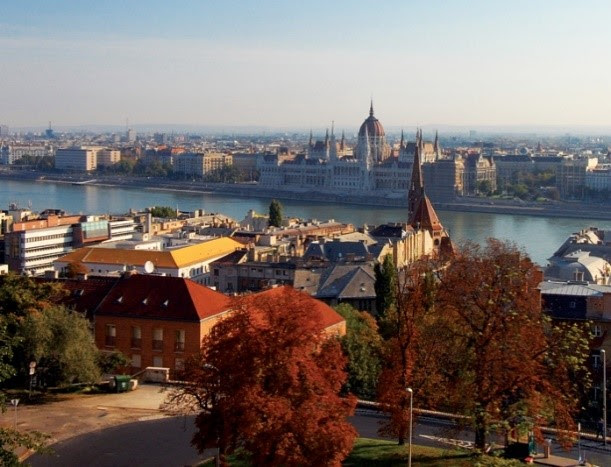 You've killed it on the GMAT and passed the infamous Ross group interview – now it's time to celebrate becoming a student again! We'll be having a once (till you lead a trek next year)-in-a-lifetime experience through Eastern Europe to enjoy the culture, food and nightlife. We'll utilize Michigan's Action Based Learning approach in exploring Vienna's music scene before jetting (or busing) off to Budapest and finishing off in Belgrade! Unique experiences, new skills and fun times will be had via bicycle tours, visiting local breweries, and bonding with your group of MBA2 leaders. With a unique combination of backgrounds and skills in every MBA career track (consulting, marketing, operations…), this trek will offer something fun and exciting for the new class of incoming Rossers!
Day 1 — Sunday, Aug 21
After arriving in the Wonderbar Vienna in the late afternoon or evening, we will go for an authentic Viennese dinner to soak in the atmosphere and reflect on how we have the next week and a half to enjoy away from Ann Arbor.
Day 2 — Monday, Aug 22
Waking up on a new continent for the first time should get our energy surging enough to really go out and explore the fabulous compact city centre of Vienna. Gothic architecture, Austro-Hungarian palaces, and world famous opera houses are just some of the wonders we'll see. Sound awesome? And I haven't even mentioned the ride on the famous Prater Ferris Wheel yet!
Day 3 — Tuesday, Aug 23
Had enough walking around during the walking tour of Vienna? Prefer to have a day revolved around beer and music… well good news! Today we will be visiting the House of Music museum, since we all know Austria is famous for it's music. And since we're pretty sure that whole area is known for it's beer as well, we've decided to check out a local brewery too. is there anything better in life than beer and music?
Day 4 — Wednesday, Aug 24
Tired of museums, beer and music? No? Well, maybe a Slovakian castle will change your mind. Upon leaving Vienna, we will be spending an afternoon (or a full day) in the lovely city of Bratislava, the capital of Slovakia? There could be worse places for a pit stop on our way to Budapest. Finally, that evening we arrive in Budapest where we'll have the night to explore. Try not to stay out TOO late because we have a big day planned for tomorrow.
Day 5 — Thursday, Aug 25
Wake up! Wake up! Wake up! BICYCLE TOUR OF BUDAPEST!!! Time to really explore this wondrous city the best way possible, on bike. Ride through Heroes' Square and feel like a hero yourself! After the bike tour, we'll visit the… House of Terror!!!! Despite what many of us leaders believed at first, the house of Terror is not a haunted house. We'll have some time to explore and end the night with a PUB CRAWL!!!
Day 6 — Friday, Aug 26
Ah man, that pub crawl was a great idea! But now you'll probably just want a day to relax and well… just eat. Well we've got good news for you! Today we'll be exploring Budapest the best way possible… through food! Wait wait wait, 3 to 4 hour eating tour? Yes! No need to be hungry in Hungary anymore!
Day 7 — Saturday, Aug 27
This is the day to sleep in and recover from all the eating and drinking from the night before. We'll start the afternoon off with some leisurely kayaking. Following the theme of the day, we'll relax at a traditional Budapest bath house. We know what you're thinking..but think more Vegas pool party. Last stop of the day is, you guessed it..more drinks at the local watering hole.
Day 8 — Sunday, Aug 28
After a crazy time in Budapest (yes, we have to), it's time to take some recovery time and just do relax for a little while, and what better way to kill time than taking a long bus ride to Serbia. Most of the day will be spent on a bus but we'll be getting into Belgrade just in time for what Belgrade is known for… nightlife!
Day 9 — Monday, Aug 29
Time for a walking tour of Belgrade and a chance to truly explore this city. Highlights include the Tesla Museum (ya, who knew he was Serbian!) and a River Cruise on the Danube with you Nubes… I mean new Rossers.
Day 10 — Tuesday, Aug 30
All good things come to an end and MTrek is no different but now you'll have some new amazing friends to explore Ann Arbor with when you get back!