Trip Region: Southeast Asia
Country(ies): Vietnam
Partners Trek? No
Trip Cost: $1185
Airfare Estimate: $1500
Nightlife: 7 • Activity: 6
In case you were wondering what you're in for in Vietnam, here are our goals for the week:
-Spend at least 100,000,000 Dong.  Yup, that's 33,333 local vietnamese beers baby. We're cultured like that.
-See cool sh*t.  Eat weird things.
-Become besties.  Let's be real – this group is going to be your first group of friends at Ross, and anyone who's adventurous enough to come on this MTrek is going to be pretty awesome 'pho-sho'.
Travel Day — Saturday, Aug 18
You're on your own for booking a flight to Ho Chi Minh City, but we've got a few tips for you: Nurse any in-flight hangover you may have worked up on the 24 hour flight over by the time dinner rolls around on Day 1. Forget Impact Challenge; we don't really care who won anyway.
Day 1 — Sunday, Aug 19
Still on the plane!
Day 2 — Monday, Aug 20
Welcome to Socialist Republic of Vietnam! Welcome Meeting at hotel starts at 6pm local time. We will meet up in the south in Ho Chi Minh City, where our travel coordinator insists that we provide them with health insurance and next of kin information… this is where things get real. A group dinner will allow you to get to know your newest best friends. That's right, we're going to get really close considering we're traveling in a rainforest during the sweaty season and this food here has potential to make your bowels shaky.
Day 3 — Tuesday, Aug 21
Did your grammar school education fail you by not teaching you all about the Vietnam War? If you're American, probably. Today is the day we get cultured on what really went down in during the war through visits to historical sites and exploration in the Cu Chi tunnels. Since we expect to be respectful during this time of touring, afterwards is going to be a real sh*tshow where we can let loose, bring your best USA-based clothing!
Day 4 — Wednesday, Aug 22
Yesterday you had the option to see some torn-apart war planes, and today's agenda kicks off with an inter-country flight to the middle of the country. This is why we asked for your next of kin. Once we land in Danang, we'll have a view of the Marble Mountains and the beach. We literally cannot think of a better place to drink a shot of wine with a beating cobra heart than sandwiched between marble and sand.
Day 5 — Thursday, Aug 23
Today we'll be in Hoi An for the day to see the sights and taste the local delicacies. A food tour will provide you with "unforgettable tastes at every turn" (according to our travel coordinator). We're not really sure what that means, but we're hoping for some peanut worms or at least a few crickets. After indulging ourselves, we will contribute to the local economy and 'network' in local bars.
Day 6 — Friday, Aug 24
We'll be flying to Hanoi today, the capital of Vietnam. Once we arrive we will be taking in the sights and sounds of the historic capital. If you're feeling guilty about the excess of B-School life (don't worry, you become desensitized pretty quick) we will be having lunch at the KOTO cafe which helps provide vocational training for young Vietnamese locals. We have a long drive tomorrow so we will be going large tonight as we can nurse those hangovers on the bus.
Day 7 — Saturday, Aug 25
Bring yo' flippy-floppys guys and gals, as we're staying overnight on a boat… That's right, "I'm on a boat and, we goin' fast and, I got a nautical themed pashmina afghan." But seriously, we will be on a junk boat in Ha Long Bay before heading back to Hanoi to cure our seasickness with some bia hoi.
Day 8 — Sunday, Aug 26
Bring yo' flippy-floppys guys and gals, as we're staying overnight on a boat… That's right, "I'm on a boat and, we goin' fast and, I got a nautical themed pashmina afghan." But seriously, we will be on a junk boat in Ha Long Bay before heading back to Hanoi to cure our seasickness with some bia hoi.
Departure Day — Monday, Aug 27
It's our last day in beautiful Vietnam! Reality is swiftly coming to kick us in the rear so it's time to tie up any loose ends and get those scorpion wine gifts for your parents then it's time to say goodbye for now to your new best friends, we'll see you at Garage Bar in Ann Arbor!
Liz "Who's in Charge Here? (Me)" Davisson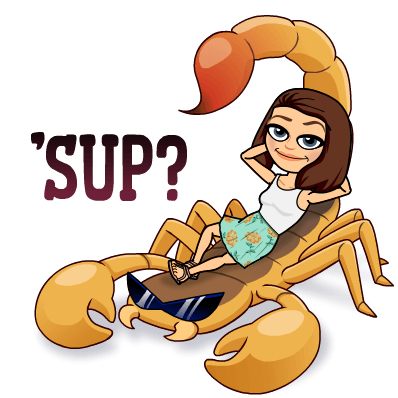 Liz is a native Michigander and the most trustworthy and responsible person in the group. Don't let the mom bag fool you, if you're short on alcohol at the Big House you can rely on Liz to have a handle of Fireball ready to get you lit. She used to be a teacher before she was a consultant, so if you let your party game drop, she's around to scold you back into shape. She knows all about how great MTrek can be; her hair is still crimped from last year.
Party superpower: Always has a stash of flavored liqueur for just the right moment
Ask Liz about: Her favorite Detroit brunch spots; maybe she'll remember one this time, those bloody marys don't drink themselves you know.
Ryan "Fishbowl" Kim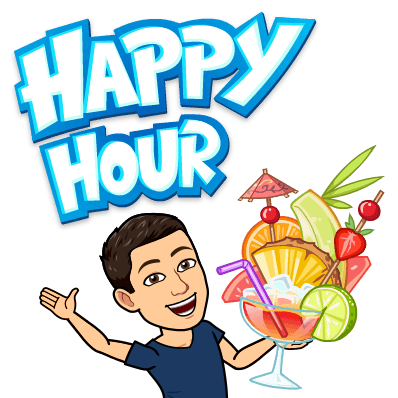 Ryan used to be an engineer at Boeing, then he decided those guys were too dumb to hang with him so he came to Ross. His main learning goal for the year was trying every fishbowl at Garage Bar, and he did so well that they make him custom ones now. #lifegoals. Ryan might be not be the loudest person in the room but he sure as heck will rage the hardest.
Party superpower: Can sense giant fruity drinks from a mile away (looking at you, hand grenades)
Ask Ryan about: MO classes, where he learned layoffs are the solution to every problem.
Ian "Nip Slip" Christensen-Gibbons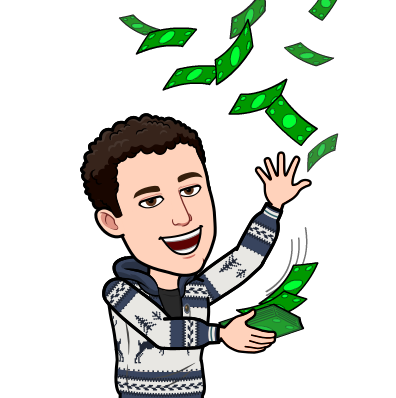 Ian is bringin' back the 90s with his haircut and JNCO jeans, we know some of you were probably not born then but it looks just as ridiculous now as it did back then. If you don't find Ian crushing classes and making it rain at McKinsey you can find him dancing on stage bringing wardrobe malfunctions that Janet Jackson would be jealous of.
Party superpower: Stealing all the copper cups from Garage Bar for his Moscow Mules
Ask Ian about: MTrek memes and how he became the most popular guy in the Class of 2019 before school even started
Matt "Jeremy" Saegert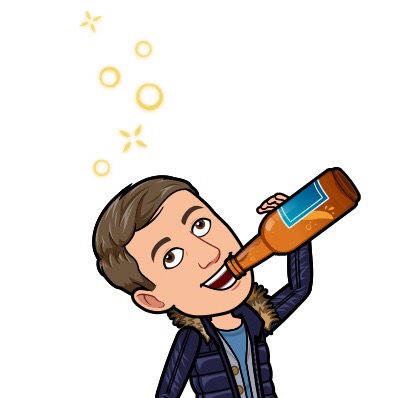 You can't tell from his Bitmoji, but Matt is British… like really British.  When he's not making snide jokes and showing us all up by getting that coveted marketing internship, he's convincing fellow students to enjoy a 'nice cocktail' while really leading them to unexpectedly shady venues.  Although we mostly think of McDonald's as an American form of gluttony, do not be fooled! Matt will undoubtedly find a McDizzle in Vietnam and drag a few other unsuspecting MTrekkers with him to try out some weird McPork or McSpicy thing.  
Party superpower: Shaming you into that next drink
Ask Matt about: Pronouncing HR or HGH
Juan "Let's just call you Camilo" Cañizares Martinez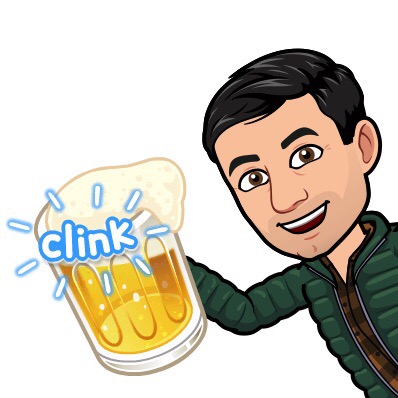 'Camilo' is our resident HSBC money man from Brolombia. We poached this international man of mystery from the Party with the Gods, so count on him to turn it up to 11 when he needs to (or even when he doesn't).  And in case you were wondering, out of all the MTrek leaders on this trip… Juan's Bitmoji looks the most like him in actual life.
Party superpower: Earning t-shirts through shots
Ask Juan about: You heard us say man of mystery, right? Good luck getting answers