Trip Region: Western Europe
Country(ies): Iceland
Partners Trek? Yes
Cost: $2080
Airfare Estimate: $850
Structure: 2 • Lodging: 2 • Nightlife: 3 • Activity: 4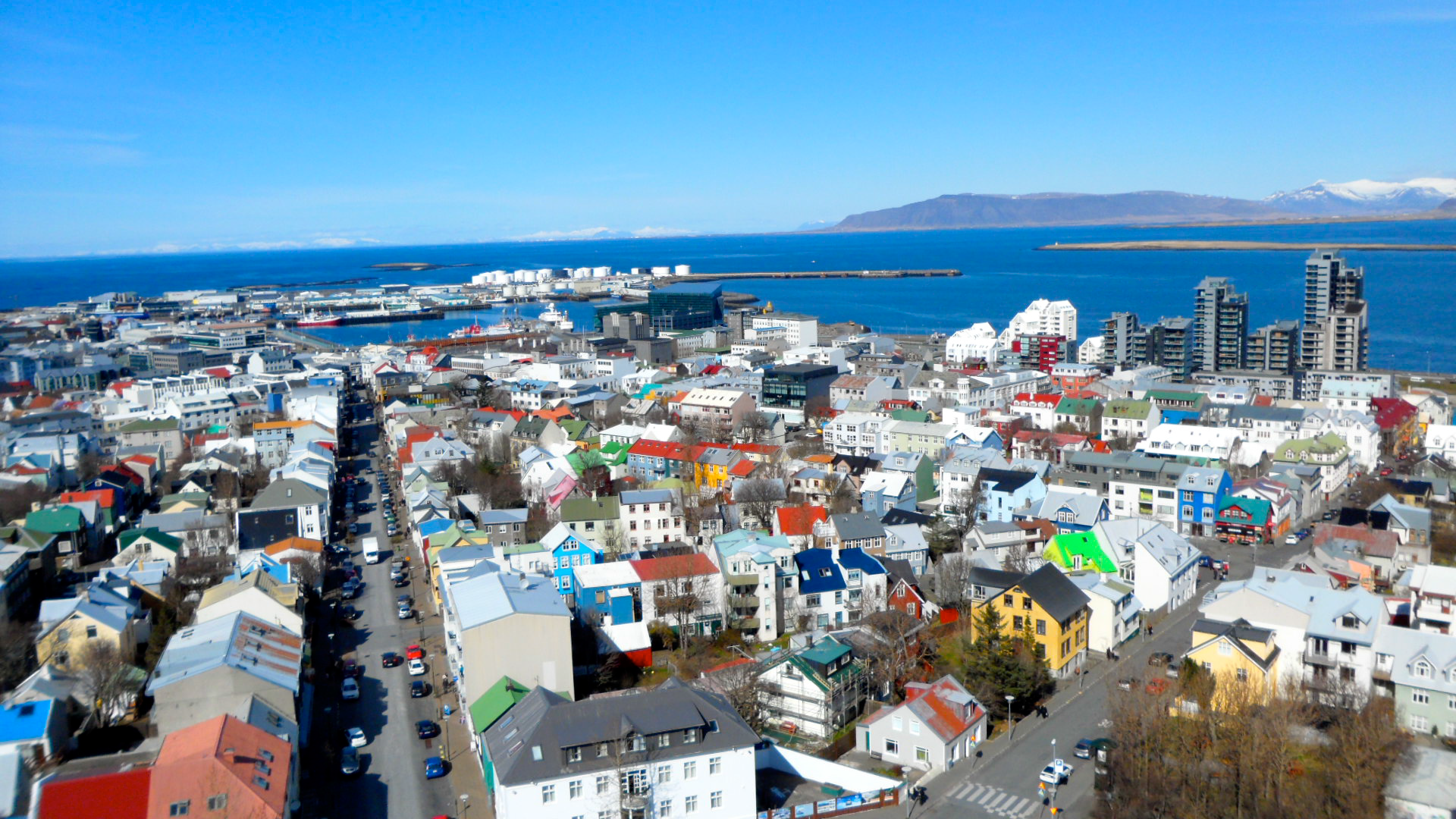 If you want to see the most unique and epic natural wonders the world has to offer (with no mosquitoes!), sign up here. Iceland is a smorgasbord of amazing waterfalls, geothermal springs, volcanic landscapes, nightlife, and outdoor adventures. And it all comes with a side of the coolest couples at Ross. Also, potential for a Northern Lights sighting?! ***Throughout this itinerary we have put in the names of various Ikea furniture pieces, see how many you can discern from actual Icelandic names.
Day 1 — Sunday, Aug 21
Arriving in Reykjavik - Our guides will pick up everyone at the airport and take you to the KEX hostel. Grab your viking hat and your fanny pack and spend the day exploring the party capital of the north. Maybe you'll spot a whale from the harbor!
Day 2 — Monday, Aug 22
Golden Circle and Rafting - We'll drive over to see some tectonic action in Thingvellir, the Strokkur geyser, and Gullfoss waterfall. If that doesn't get you all wet and excited, we think a little white water rafting on the Hvita river should do the trick. Afterwards we'll have dinner and spend the night at the rafting cabins nearby.
Day 3 — Tuesday, Aug 23
Landmannalaugar - We'll be hiking through what is supposed to be one of the most awesome landscapes in Iceland, and then take it all in while we relax in a natural hot spring. We'll finish out the day with a drive toward the south coast and stay in the Landmannalaugar huts--sleepover style for maximum bonding, bring your s'mores ingredients and your Midnight Society membership card.
Day 4 — Wednesday, Aug 24
We'll be comin' round the mountain - This will mostly be a driving day toward the glacier lagoon. But grab a window seat, because there will be a lot to see as we travel through the highlands (volcanoes?!). We'll arrive in Hvoll in the late afternoon, check into the hostels, and enjoy a little BBQ and the view from the edge of Vatnajokull, Europe's largest glacier.
Day 5 — Thursday, Aug 25
Jokulsarlon Glacier Lagoon - In the morning we'll drive over to the lagoon where we'll take a boat ride through some giant icebergs, in what's supposed to be one of the most beautiful parts of Iceland. Channel your inner Nordic Disney princess and maybe you'll make a seal friend or two (renditions of 'Let It Go' are encouraged). We'll follow that with a glacier hike--the real deal with crampons, ice axes, etc. Expert guide included. Spend the second night in Hvoll stressing about which pictures to post on Instagram.
Day 6 — Friday, Aug 26
South Coast - After a little off-roading, we'll hike around and check out some waterfalls, forge some rivers, and pillage the sandcastles on the black volcanic beaches #justNordicthings. We'll spend the night in Thorsmork at the Stracta hostel.
Day 7 — Saturday, Aug 27
Reykjadulur and Reykjavik - On our way back to Reykjavik we'll stop for a two-hour hike through the smokey valley where we can chill in some hot springs. Relax while you can, because later we're going to see whether Reykjavik's nightlife can compete with Rick's. If you thought Viking Berserkers were impressive, wait til you see Ross MBAs get down. Skal!
Day 8 — Sunday, Aug 28
Departure (optional Blue Lagoon) -Make your way to the airport with all your new best friends. Depending on your schedule, you can also visit the geothermal spas at the Blue Lagoon (tours take about 5 hours) so you're refreshed for your trip back to Ann Arbor. ***Find all the Ikea furniture? If yes, you might need to make an Ikea trip soon and refresh your memory, those are all Icelandic words.