Trip Region: Eastern Europe
Country(ies): Bulgaria & Romania
Partners Trek? No
Trip Cost: $1520
Airfare Estimate: $1500
Nightlife: 2 • Activity: 2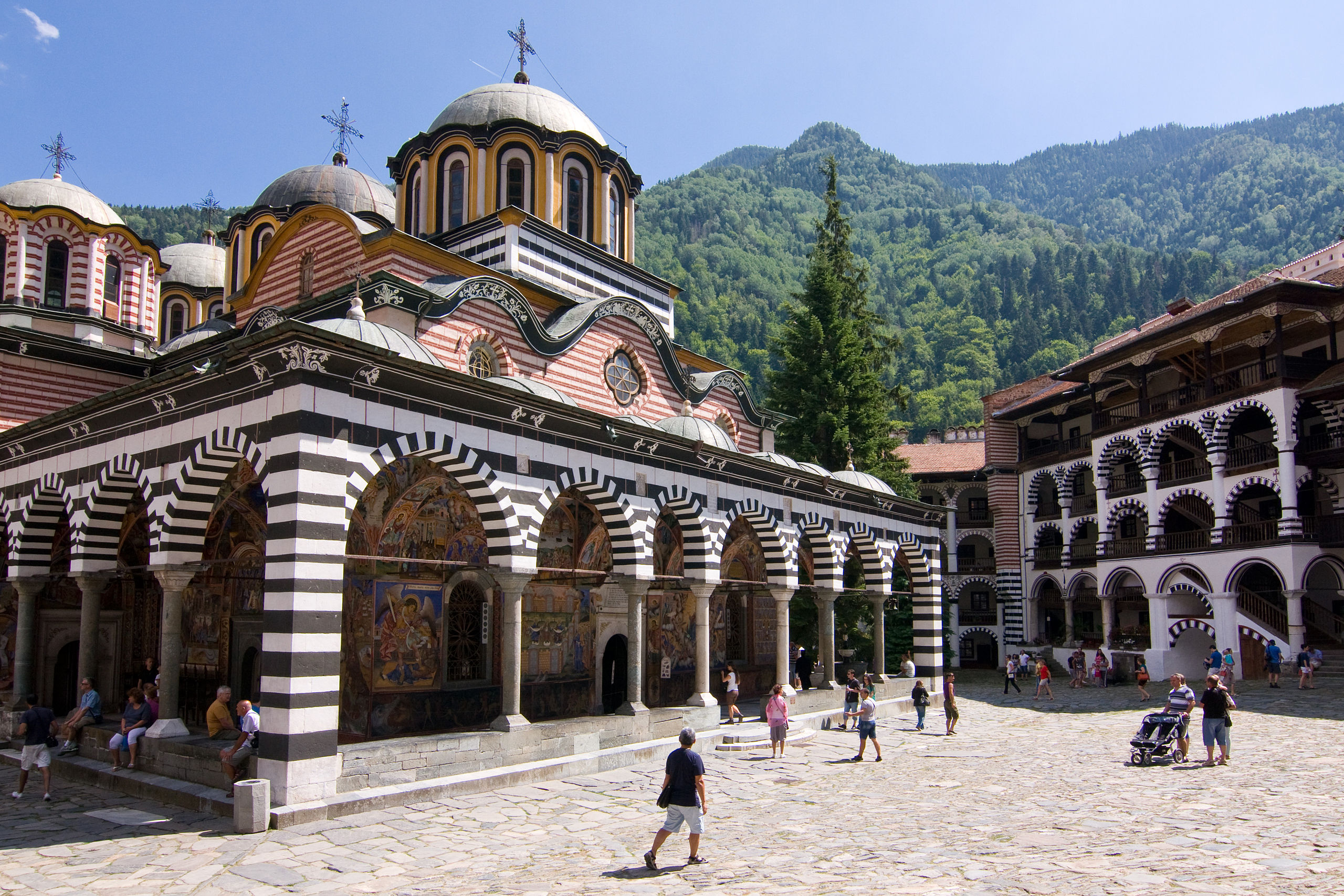 Comrades, have you ever dreamed of waking up in an Eastern European hotel with a killer hangover to find sauerkraut lodged in your ear and a Cyrillic tattoo on your butt cheek that reads, "The West Will Fall"?  If so, this is the trip for you!  Only a divine cosmic presence (or a shared love for fireball and partial nudity) could bring such talent together on the same trip.  This trip promises to provide adventure, danger, and romance.  The trip motto: "It hurts but I like it."  We will sleep in ancient castles, trek through the mountains of Romania, visit the home of Dracula, go yachting on the black sea, and get dirty in Sofia to the finest Eastern European house music.  We will do this trip as it was meant to be done: beach and sun, all-night clubs, famous castles, and mountainside hikes.   We expect only the best looking (in the eye of the beholder), most fun, most adventurous trekkers to apply!  We can't wait to meet you!
Day 1 — Thursday, Aug 27
Depart from the USA to Bucharest. We'll help you adjust to the time difference the only way we know how: with a welcome dinner and drinks on drinks on dranks on Strada Lipscani in downtown Bucharest as your trek leaders remind you of just how great it is to be a Michigan Wolverine.
Day 2 — Friday, Aug 28
We'll spend the morning exploring Bucharest and getting to know the city. After lunch it's all-aboard! Next stop on our train: Dracula's Castle - it's the part of the trip where the garlic and wooden stakes on the packing list will be really come in handy. Then we're doubling-down on another taste bud shattering dinner. Afterwards, drinks? I dunno, if we have the time...yeah, there's always time.
Day 3 — Saturday, Aug 29
Last night in beautiful Romania. We will focus on romance so choose your mate(s) wisely. We will take a ride in a cable care to the top of the beautiful Bucegi mountain range. From there, we will take a breathtaking hike through the mountains, and over the ridges, to Sphinx. In Sphinx(LOL), we will enjoy Romanian Wine, Romance, and Relaxation.
Day 4 — Sunday, Aug 30
Travel day. Heading to Sunny Beach. We will arrive early(ish) so get ready for some fun in the sun.
Day 5 — Monday, Aug 31
Let the relaxation begin. Our group will arrive in Sunny Beach (yes that's the name) in time for the heat of Eastern European summer. The motto for this portion of this trip is "thighs are in and stomachs are out". Guys forget cardio and ab workouts---go out and get your chubbies and spend some time on the squat rack. Day one is a beach day.
Day 6 — Tuesday, Sep 01
I'M ON A BOAT. Get your boat mix ready. We'll spend day 2 at Sunny Beach on a yacht in the Black Sea. Show some skin. Let it burn. Drink Pinas for the boys. This day will be heavenly. We will follow this adventure with a night on the town in the Bulgarian version of Ibiza.
Day 7 — Wednesday, Sep 02
We will almost certainly wake up with nasty hangovers and sunburn. Here we will have a free day to enjoy the black sea coast. Repeat day 1 or build your own agenda. In this town, I'm going to recommend day drinking, beach volleyball, and water sports. You can also go see other stuff too....if you want. But I wouldn't.
Day 8 — Thursday, Sep 03
Early morning plane to Sofia. Whirlwind tour of "Europe's biggest hidden gem". Beautiful architecture. A melting pot of cultural influence. Fantastic food and nightlife. We will attempt to do everything we can in a 24 hour period before rocketing back to beautiful Ann Arbor.