Trip Region: Sub-Saharan Africa
Country(ies): Zimbabwe
Partners Trek? No
Trip Cost: $1751
Airfare Estimate: $2000
Nightlife: 2 • Activity: 3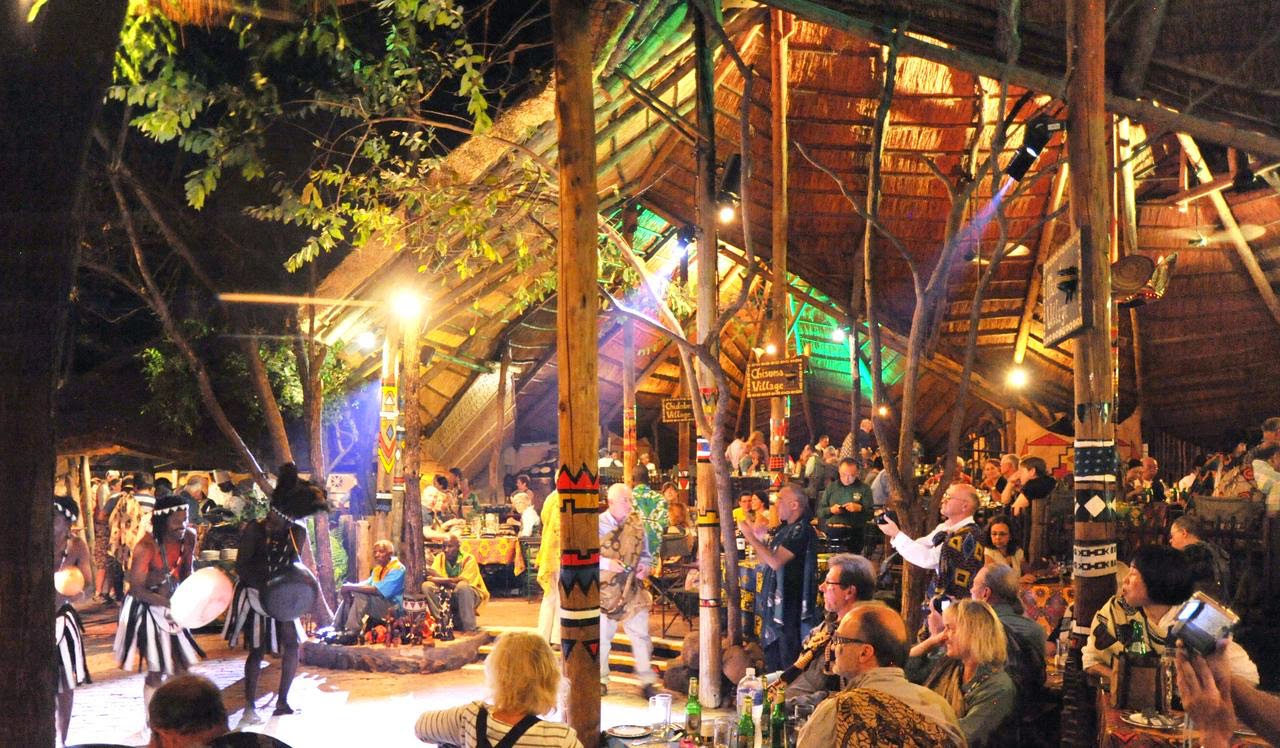 We are taking it down south… of Africa! No NOT South Africa, next to it, and we promise it will be absolutely worth it! Welcome to a trip around the world of wonders, home of the big 5 game and one of the natural wonders of the world! This is your chance to experience a country that you might otherwise never see by yourself. Never thought you'd go to Zimbabwe? Well, to be honest, some of us didn't either! But Ross was brilliant enough to successfully recruit a passionate native of this mysterious country on whose bidding we are making this historical inagural trip.Voted the World's Best Tourism Destination and Favourite Cultural Destination by the European Council on Tourism and Trade, Zimbabwe is a country you will fall in love with and you will start questioning your business school plans amongst other things, like we don't know, the meaning of life if it is as captivating as Zimbabwe! From wildlife to historic cities, salty biltong to mellow African coffee, this trip is the perfect balance of fun, sun, activity and culture.You will get to experience the spectacular and majestic Mosi- oa-Tunya a.ka the Victoria Falls, ride at sunrise on the back of the nature's true "king of the beasts" and explore the ancient city of Great Zimbabwe Ruins, while bonding with nature and wildlife. Along the way, you'll be sharing your life stories, dreams and aspirations, or whatever your heart desires as you begin your 2 year MBA "vacation of a lifetime" and start to make memories that will last forever! Most of all, you will will be the smartest person in the room when Zimbabwe comes up in World Econ at some point of your Ross time and you will get to be an ambassador of a country that has more going for it than a business insider ranking for the most miserable country and a world record 300 million percent inflation! Take a chance with us #goblue around the world, literally!
Day 1 — Friday, Aug 28
Leave Detroit en route Victoria Falls, Zimbabwe! Cross two timelines, an ocean, and disappear into the southern hemisphere. Alternate between naps and whiskey cocktails to start acclamatising youself to your whirlwind of a week in the most fascinating country south of the Sahara.Make some African friends to get you through customs on landing with their massive negotiation skills!
Day 2 — Saturday, Aug 29
Still traveling!
Day 3 — Sunday, Aug 30
Arrive at the town of Victoria Falls and head to the fabulous Zambezi National Park Lodge where you will get a chance to get refreshed and sip your first cocktail under the Zimbabwean sun. The evening will be capped by a sunset cruise on the Zambezi River, and if you are lucky you might see elephants taking their evening bath in the river! Light night, so as to wake up for our first full day of fabulous activities!
Day 4 — Monday, Aug 31
You will wake up to start the morning right with the a riding " like a king" on natures true "king of the beasts", the Elephant, and experience an age old tradition whilst silently exploring the majestic grasslands of Victoria Falls National Park and marvel at the spectacular scenery of the Zambezi river plunging 120 m into the Zambezi river below or experience the adrenalin rush traveling a speed of 106 km's hurtling 425m across the gorge, while suspended 120m above the breath taking beauty of the Zambezi water below. Alternatively take a helicopter ride over the falls and get the best aerial view of the falls and take a 2.5 hrs walk along the mighty Victoria Falls for a more personal view of this UNESCO World Heritage Site. Cap the adventurous day with the Boma Cultural Night and Dinner, enjoy cultural song and dance till you pass out.
Day 5 — Tuesday, Sep 01
Watch the sunrise or sleep in. It's up to you this morning. We need a leisurely morning at the hotel after an exhausting day and the rage last night. For those who can't wait to start another new adventure in Zimbabwe do some of the stuff you did not get to do the day before or go curio shopping in the lovely town of Victoria Falls. In the afternoon we'll leave for Hwange National Park and check-in at the Main Camp Lodges for the next adventure with the wildlife of sub Saharan Africa.
Day 6 — Wednesday, Sep 02
Full day game drive in Zimbabwe's biggest national park, and enjoy sightings of lions, elephants, buffalos, rhinos, and giraffes. Return to the main camp to have a delicious dinner and an evening of story telling by the fireside, jk raging all night, don't walk away from the camp lest you enrage a lion!
Day 7 — Thursday, Sep 03
Next up an excursion to the lost city like Lara Croft! Wake up bright and early for our 9 hour drive to the Great Zimbabwe. As our second UNESCO World Heritage Site during the trip, Great Zimbabwe is a ruined city in the south eastern hills of Zimbabwe. It was the royal palace of the Kingdom of Zimbabwe during the country's Late Iron Age. Another wild wild night party will be upon us, not in the ruins though, people have been lost there and not found!
Day 8 — Friday, Sep 04
Hooray Harare!! We can't leave the country without exploring the capital. After arriving at Harare, the capital and the most populous city in Zimbabwe, we will be free to hang around in the city on our own. Shopping for souvenirs, site seeing around the cities museums, parks and recreational sites. We'll enjoy our last dinner together in Zimbabwe and a night of raging with no end!
Day 9 — Saturday, Sep 05
To the airport we go. Back to Ann Arbor to create even more amazing memories for the next two years!
Nancy "The Nance" Kasvosve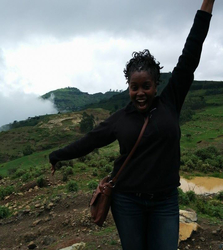 Born and raised in the beautiful country of Zimbabwe, Nancy is a former trillionaire( in Zimbabwean dollars) and a bad ass of sorts, for so many reasons, that you will find out on this trip! Her actual dream job is to be a backup dancer for Beyonce, and while she waits for this to come to, she finesses her trade at Ricks every weekend and well, goes to classes…sometimes. With Nancy you will also be in the presence of a future Nobel Prize Winner( still working on what this will be for).On that note she will be following a strictly no-pictures-while-raging policy on this trip, lest the Nobel committee digs them up and use them to deprive her of her well deserved fame and fortune in the near future! Nancy is excited to bring Rossers to her country and share some if its secrets with ya'll and if you are lucky enough she might just take you home to mama and you can enjoy some sadza and peanut butter beef stew!
Loretta "Get Lo" So
Loretta hails from California and previously studied to become a dolphin engineer, with dreams of swimming with dolphins as her primary mode of transportation. It didn't exactly pan out (though it's still on her bucket list!), so instead she tried her hand at acting in "Step Up 2: The Streets," inspired by her innate ability to throw it down in dance and rap battles. Failing to get her poker face down, she decided that "Entourage" represented her ideal life and worked in Hollywood as an agent's pet parakeet. However, since moving to Michigan, she's been found channeling her inner B-Rabbit during fervent karaoke sessions. Despite her insanely busy schedule, Loretta has some free time to change the world as a dual degree Erber and do stuff like casually go to Zimbabwe for a week and bungee jump from the Victoria Falls Bridge and what not, NBD.
Ian "Brewmont" Dumont
Ian, a 3rd year dual degree with Public Health, was born and raised on a Christmas tree farm in Augusta, Maine where he learned how to tastefully wear a Canadian tuxedo and fight off bears with nothing but a Swiss army knife. Having lost his wife to the traditional MBA program's graduation in 2015 (she's alive and well in Chicago working in CPG marketing if you are into that kind of thing), Ian is venturing out on his 3rd MTrek and is excited to share it with you all! (Plus all of his friends graduated last year with his wife…so hang out with him…a lot…please?) When not taking the healthcare world by storm at Ross, you'll likely find Ian cheering on Michigan sports teams, exploring the Ann Arbor restaurant scene, or turning board games into drinking games. Drunken catch phrase, anyone?
Pierre "Negro Modelo" Boncy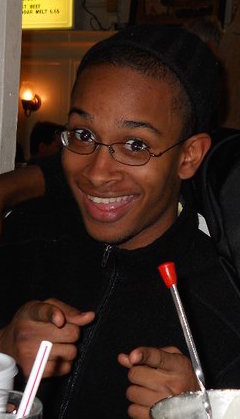 Boncy hails from the great city of Chicago and will be trekking to the Motherland for his second time since his 2014 Trek to Ghana. But who is Pierre really? He has been known by many names including, Bouncy (not his last name), Percy, PeePee, Pie-air, Per, P-Era, P, Poindexter, Peabody, Peezy, and every other word in the dictionary starting with P. Other fun facts include, he broke his arm while running track, is half-Haitian, and loves spicy food. When he's not making T.I. and Damon Wayans Jr. impersonations at local venues, he enjoys learning how to cook, the occasional Crossfit workout, and hanging out at the 808 house with his roommates.
Yuhan "Teenager" Chen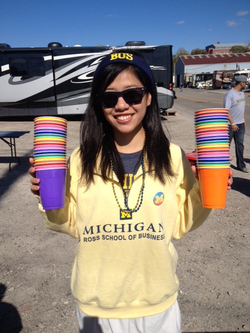 Fresh off the boat to B-School and don't know what's fun out there? Yuhan will give you a perfect guide from an international student's perspective. Born and raised in Taiwan, Yuhan has been to more places than you can imagine. She skateboarded in Czech, snowboarded in Korea, and ash-boarded in Nicaragua. Being with her you'll never get bored. She's also engaged in B2B and Tech club activities and the section study group to cram for the finals, throwing intuitive answers to survive everyone from the deadly core courses. As the first-ever international student on Ross BUS tailgates, Yuhan is ready to rage the trek. Watch out! Don't push her to the limits. Push her down at the Victoria Falls!