Trip Region: Middle East and North Africa
Country(ies): Morocco & Portugal
Partners Trek? No
Cost: $2435
Airfare Estimate: $1100
Structure: 3 • Lodging: 4 • Nightlife: 4 • Activity: 2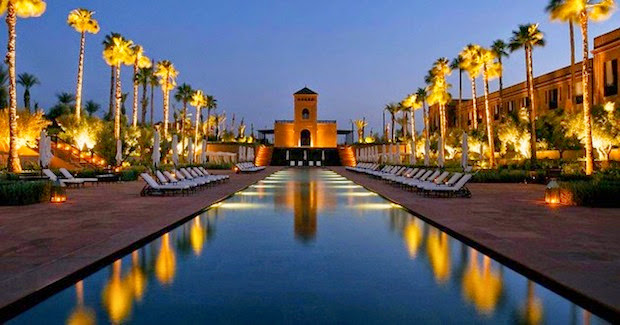 Ready to start Ross with the worst best experience (let's face it, this is just the start to make many more at Ricks). Join your fearless leaders as they rage and adventure through 2 continents in 10 days. Start raging in Morocco's Ain Diab, dancing (did I say drinking?) the night away in the district of Gueliz, adventure through the Atlas Mountains, camp under the clear sky in the world famous Agafay desert, transfer over to Europe's liveliest party hubs in sexual Lisbon and end the trip with some Pina Coladas by the beach in sunny Estoril.
This trek has it all: adventure, camping, raging – the best (worst next morning) decisions you will ever make!!!
Day 1 — Friday, Aug 28
Group Departs USA for Morocco. Get some sleep on the plane, the next 10 days are going to be the adventure of a lifetime!
Day 2 — Saturday, Aug 29
Here's lookin' at you, kid! Arrive to Casablanca and get to know fellow trekkers over a Welcome Dinner at a local restaurant to kick off our trek right. Perhaps a post-dinner nightcap or two (or three...) around town.
Day 3 — Sunday, Aug 30
Hope you're ready to get cultured! Board a private coach with guide for a full day sightseeing tour of Casablanca and the Hassan II Mosque. Stop for lunch at a restaurant where we will take a cooking class and learn about the local food. After lunch, we'll head to the train station for our transfer to Marrakech (4 hour ride) where we'll check into our next hotel and have an evening of The Best Worst Decisions.
Day 4 — Monday, Aug 31
Up and at it for a half day excursion with private coach and guide. We'll toodle around Marrakech and then to the Kasbah Le Mirage where we'll dress up like real Touaregs in blue robes and turbans and ride camels through the Palmeraie. After Sameed gets spit on by his camel and we say bye to our new furry friends, we'll head back to the hotel where we will have our second opportunity for The Best Worst Decisions.
Day 5 — Tuesday, Sep 01
Get ready for a day of action! After checking out of our hotel, we'll take a 4WD Jeep tour to check out the Kasbah du Toubkal followed by a short hike in the Atlas Mountains. We'll then head to Agafay where we'll spend the night relaxing in a luxury desert camp under the stars.
Day 6 — Wednesday, Sep 02
Portugal bound! After breakfast at our camp, we will board our coach and head to the airport for our flight to Lisbon, arriving late afternoon. After check-in to our hotel, we will walk around town exploring and then head out on the town for our first night in sexual Portugal.
Day 7 — Thursday, Sep 03
Rise and shine! Or not. We have a free morning in Lisbon open for exploration or recovering with Pedialyte and Advil.
Day 8 — Friday, Sep 04
After breakfast, we'll board our private coach to Estoril. On the way, we'll stop to go offroading in the Sintra mountains, exploring the famous Pena Palace and Lagoa Azul. We'll continue to Estoril where we'll check in to our hotel and have a free night to explore the town.
Day 9 — Saturday, Sep 05
After a week of adventure and raging, we have the day to relax by the beach, work on that tan or play some volleyball in Estoril.
Day 10 — Sunday, Sep 06
Most likely hungover, we will head back to Lisbon in the morning. Once checking into our hotel for our last night, we will gather for our Farewell Dinner and reminisce about the fun we've had on the trip. It's not over yet though; we have one last night to hit the bars for the ambitious or explore Lisbon before departing for 'Merica in the morning.
Day 11 — Monday, Sep 07
Check out and head to airport. Cry our sorrows away as one of the treks for the books comes to an end. But hey, on the bright side, we have 16 new besties in Ann Arbor whom to continue the party with back home.