Trip Region: Middle East and North Africa
Country(ies): Morocco & Portugal
Partners Trek? No
Trip Cost: $2435
Airfare Estimate: $1100
Nightlife: 4 • Activity: 2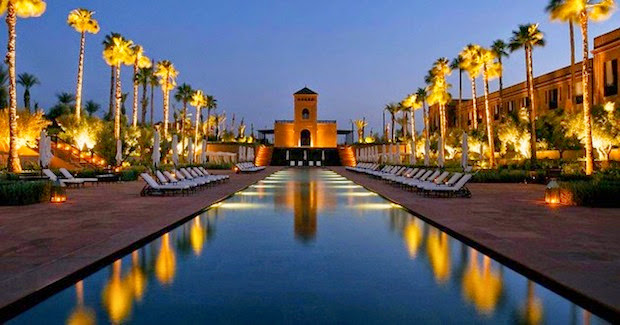 Ready to start Ross with the worst best experience (let's face it, this is just the start to make many more at Ricks). Join your fearless leaders as they rage and adventure through 2 continents in 10 days. Start raging in Morocco's Ain Diab, dancing (did I say drinking?) the night away in the district of Gueliz, adventure through the Atlas Mountains, camp under the clear sky in the world famous Agafay desert, transfer over to Europe's liveliest party hubs in sexual Lisbon and end the trip with some Pina Coladas by the beach in sunny Estoril.
This trek has it all: adventure, camping, raging – the best (worst next morning) decisions you will ever make!!!
Day 1 — Friday, Aug 28
Group Departs USA for Morocco. Get some sleep on the plane, the next 10 days are going to be the adventure of a lifetime!
Day 2 — Saturday, Aug 29
Here's lookin' at you, kid! Arrive to Casablanca and get to know fellow trekkers over a Welcome Dinner at a local restaurant to kick off our trek right. Perhaps a post-dinner nightcap or two (or three...) around town.
Day 3 — Sunday, Aug 30
Hope you're ready to get cultured! Board a private coach with guide for a full day sightseeing tour of Casablanca and the Hassan II Mosque. Stop for lunch at a restaurant where we will take a cooking class and learn about the local food. After lunch, we'll head to the train station for our transfer to Marrakech (4 hour ride) where we'll check into our next hotel and have an evening of The Best Worst Decisions.
Day 4 — Monday, Aug 31
Up and at it for a half day excursion with private coach and guide. We'll toodle around Marrakech and then to the Kasbah Le Mirage where we'll dress up like real Touaregs in blue robes and turbans and ride camels through the Palmeraie. After Sameed gets spit on by his camel and we say bye to our new furry friends, we'll head back to the hotel where we will have our second opportunity for The Best Worst Decisions.
Day 5 — Tuesday, Sep 01
Get ready for a day of action! After checking out of our hotel, we'll take a 4WD Jeep tour to check out the Kasbah du Toubkal followed by a short hike in the Atlas Mountains. We'll then head to Agafay where we'll spend the night relaxing in a luxury desert camp under the stars.
Day 6 — Wednesday, Sep 02
Portugal bound! After breakfast at our camp, we will board our coach and head to the airport for our flight to Lisbon, arriving late afternoon. After check-in to our hotel, we will walk around town exploring and then head out on the town for our first night in sexual Portugal.
Day 7 — Thursday, Sep 03
Rise and shine! Or not. We have a free morning in Lisbon open for exploration or recovering with Pedialyte and Advil.
Day 8 — Friday, Sep 04
After breakfast, we'll board our private coach to Estoril. On the way, we'll stop to go offroading in the Sintra mountains, exploring the famous Pena Palace and Lagoa Azul. We'll continue to Estoril where we'll check in to our hotel and have a free night to explore the town.
Day 9 — Saturday, Sep 05
After a week of adventure and raging, we have the day to relax by the beach, work on that tan or play some volleyball in Estoril.
Day 10 — Sunday, Sep 06
Most likely hungover, we will head back to Lisbon in the morning. Once checking into our hotel for our last night, we will gather for our Farewell Dinner and reminisce about the fun we've had on the trip. It's not over yet though; we have one last night to hit the bars for the ambitious or explore Lisbon before departing for 'Merica in the morning.
Day 11 — Monday, Sep 07
Check out and head to airport. Cry our sorrows away as one of the treks for the books comes to an end. But hey, on the bright side, we have 16 new besties in Ann Arbor whom to continue the party with back home.
Joe "Big Guy" Lan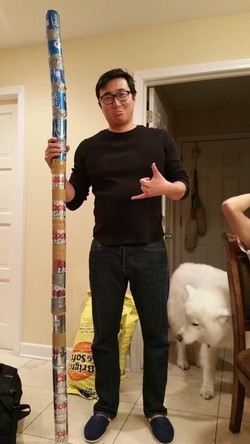 Joe Lan is summed up really well by that Miley Cyrus Wrecking ball song. I have no idea what the song is actually about, but Joe is going to come into your life like a wrecking ball. Mainly he is going to help your wreck your liver, and chances are he'll be shirtless for much of our trip. You see, Joe is a "big guy", and big guys tend to overheat. So Joe's shirtlessness is mostly a survival technique, and a way to protect his shirts from his powerful nipples. Joe grew up on the mean streets of Chicago (that's not true at all, his streets were quite nice). In reality, Joe is one of the smarter people you will be meeting at Ross. He has a CFA, a master's in finance, he worked at Morgan Stanley, and studied at some of the finest academic institutions in the country. That said, he will also help you make many bad decisions during your time at Ross, mostly revolving around taking shots on Monday or Tuesday nights in order to celebrate rather trivial occurrences. Joe knows that it is important to celebrate the little victories in your life, and he's right! The only problem is, it'll make you hate your life in that 8 a.m. Stats class the next morning. You might be able to pick up some Mandarin from Joe (he is, surprisingly enough, fluent in the language), or at least you can learn how to tell people they "must drink this now" in Mandarin. After this summer he may even be able to teach you how to say that in German (he happens to be interning at the biggest and most prestigious consulting firm in Germany). Joe's primary responsibility on our trip is going to be ensuring that we end up in Morocco (Joe knows things like: Morocco is in Africa!). He will also be our gauge to determine when to start drinking (probably right now!). Joe is so cool that he not only attends his own MTrek reunions but has been adopted by other treks, primarily because of his epicness. So don't miss this opportunity to become one of Joe's great friends, access his vast array of knowledge, and experience all that is Joe Lan on this crazy adventure.
Sameed "Wolf of State Street" Imran
Sameed, aka Wolf of State Street, is our dynamo socialite, lovingly described by all of his friend as charming, witty, motivated, and none of the above. As a child Sameed wanted to be an astronaut, but stopped short of achieving tronaut. With banking as his fall-back career, Sameed has found an outlet for his enthusiasm, and found a money source for his neckerchief habit. With Sameed by your side, expect to learn the art of negotiating. Expect to learn the art of delegating (this bio is authored by his chauffeur's driver). Expect to learn the art of Making Friends & Influencing People's Checking Accounts. But don't let his newlywed status lull you to believing he's soft; Sameed has not forgotten how to throw down…. or up. Sameed put the word "rage" in wedding engragement. Always ready to lead a new adventure, find a new friend, and make bad decisions, Sameed is your perfect trek leader, and a personality you'll never forget.
Weston "Pata-Gucci Mane, a.k.a the Bougie Hipster, aka. The Mile High Club" Lander
The first time you meet Weston, you'll seriously wonder, "Is this guy homeless?" The answer is, "He used to be, but no longer." He is now a Rosser famous for getting drunk, crossdressing as Baby Spice (it's a sight you can never unsee, but at least it raised money for a good cause) and performing one dance move over and over on stage. On most days, you will either find Wes at a various bars in Ann Arbor, close to blacked out, or standing somewhere at Ross with his hands on his hips, sighing about all the injustices of the world that he believes happen to him (e.g. the quality of kale at Whole Foods has been sub-standard lately). Being extremely white and from Colorado, Wes was an avid and almost professional skier, until he realized that almost professional skiers don't make any money, which is why is he will now be spending his summer consulting in Chicago. But don't let all of these questionable qualities fool you, Wes, the Bougie Hipster, is one of the best people to party with at Ross and quite badass all-around, so make sure you join him and make the Best Worst Decision You Can Make.
Kristin "K-Dog" Steiner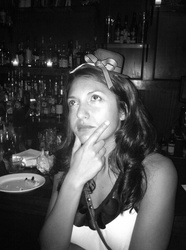 Kristin laughs a lot, giggles never, narrowly survivied Darwinism, jogs but doesn't run, owns Tupperware to hold her Tupperware, and can often be heard saying "What, you don't recycle?! Moron." Brought into this world when Rage Against The Machine had sex with Sunday brunch, Kristin was destined for a life of sophisticated debauchery. Never a jungle too deep, dinner too expensive, or schedule worth following; Kristin is an adventurer. As an Erber, she'll teach you to fish … see the world through the eyes of a fish … and drink like a fish. She'll lead you through mind-expanding perspectives on Moroccan culture and Moroccan napping. As a native Californian, Kristin is equipped with the innate ability to pair yin with yang, business with pleasure, and business with debt. Follow her lead … then do the opposite.
Christina "Lil' Fox" Fox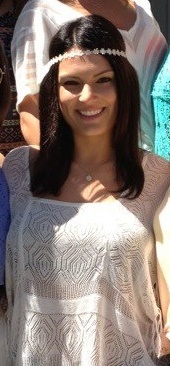 Christina "Lil' Fox" Fox has always been a late bloomer. From refusing to give up the stroller as a kindergartner to taking a victory lap senior year of college, it's no surprise Christina is still partying like a freshman frat boy. Strategically choosing to live behind the MBA frat house, it's clear she's never late to one thing and that's the party. A hoarder of fox animal paraphernalia, she can be found passed out in fox pajamas and sleepmask every post-Skeeps Friday morning. Affectionally known to some as the "chatterfox", Christina is a woman of many words, cackling at her own jokes, asking inappropriate questions, and telling you how much she loves (or hates) you. While there's a more serious side to this Cali girl, you won't be seeing it on this trek. Post-banking internship, all Christina wants is to make up for lost fun-time.