Trip Region: MYSTERY
Country(ies): ???
Partners Trek? No
Cost: $3200
Airfare Estimate: $0
Structure: • Lodging: • Nightlife: 3 • Activity: 3
MYSTERY TREK DESCRIPTION:
Jinkies! On the 10th anniversary of Mystery Trek, we thought, "What better way to commemorate a decade of mystery than with the best sleuths in the game??" Be warned: we're not the sharpest tools in the MBA tool shed. Other names we brainstormed (or ChatGPTed, same difference):
The Maize-and-Blue Mystery Tour
21 Mystery Street
A Mystery on Elm St.
Fast and Furious 10: Mystery Trek
A Decade of Mystery
Second Chances at Ross: Mystery Match 10.0
Scooby's Secret Safari
Scooby-Doo's Mysterious Getaway
Scooby's Enigmatic Escapade
[Insert amazing pun here]: Mystery Trek 10.0
Get ready for the biggest mystery of the decade, and join us in ***********!
*This information has been redacted for the sake of adventure.
FAQs:
Ruh-roh–RAGGY!!! How do we book our flights when we don't know where we're going?
Have no fear! Due to the mysterious nature of this trek, we purchase your plane tickets for you. Some meals are also included on this trek. Due to fluctuating airfare prices, we do not have a concrete price at this point. However, please plan to pay around $3,000 for included trek costs.
FREDDDD! How am I supposed to know how many pairs of heels I need? Looks like we got ourselves a mystery, but don't worry, what to pack won't be one of them. You'll be provided a packing list within a week of leaving on the trek.
Jinkies! Do I need a Visa? NOTE: This year's mystery trek will not include additional visa requirements for domestic students. For international trekkers – to keep from solving the mystery too soon – please reach out to the trek leaders for more information!
Day 1 — Thursday, Jan 01
https://www.tourhero.com/en/epic-adventures/mystery/where-to-scooby-doo-mystery-trek-10-0-197190
Akbar Arsiwala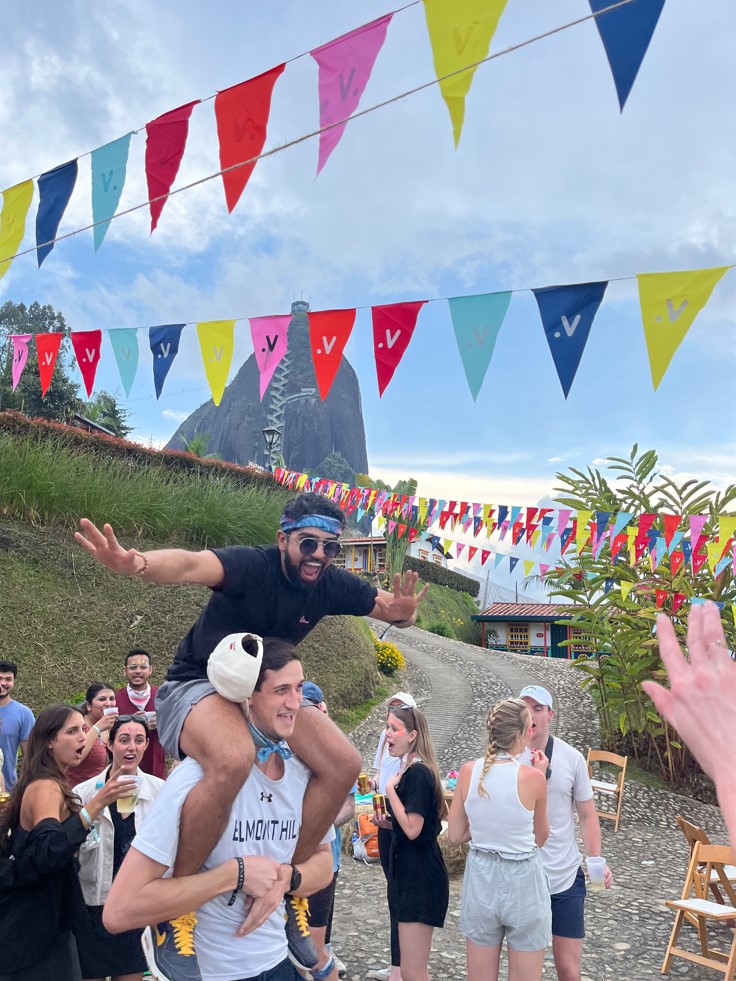 Hometown: Detroit, MI (but I've lived all over)
Undergrad: United States Naval Academy
Pre-MBA life: Military / Nonprofit
Post-MBA plans: Marketing? Tech? Trophy Husband?
Why should you join my trek?
There isn't another trek where you'll get to meet 5 of the most incredible MBAs in the game. We all come from different backgrounds and can't wait to meet you. PLUS, you get to kick off your MBA experience with a total mystery – I promise you'll be wishing for more surprises once recruiting starts 🙂
A little about me: My name's Akbar (also known as Dancebar, Sportsbar, Chefbar, Sadbar, etc.). I've lived all over and will never stop searching for the perfect burrito. Be warned: I'm horrible at small talk and always down for a little adventure. Catch me as one of the Co-Presidents of the Bus this fall; Go Blue!
Gia Gruett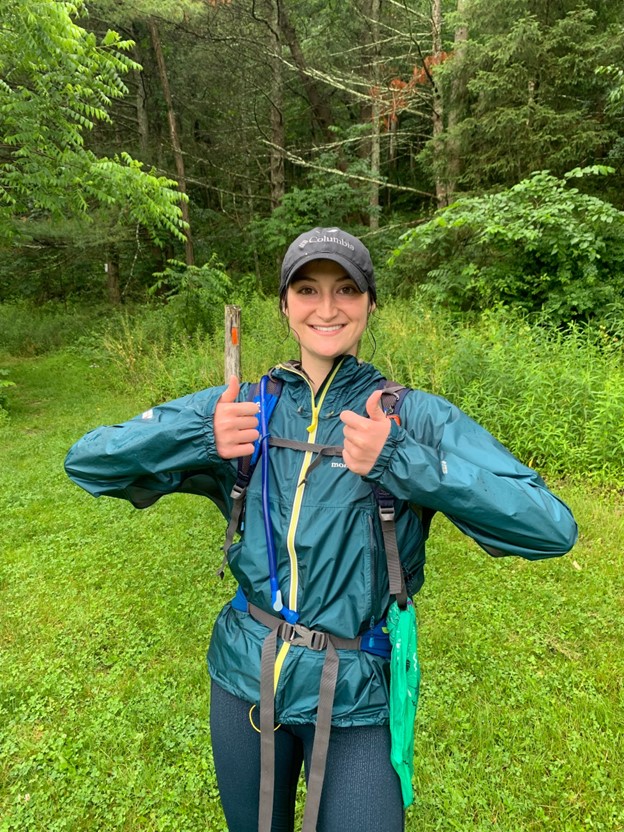 Hometown: Lancaster, PA (prior to Ross: Houston, TX)
Undergrad: Penn State
Pre-MBA life: Market Risk – O&G
Post-MBA plans: Venture Capital
Why should you join my trek?
Who doesn't love a mystery trek? I promise you we have a great itinerary planned. It'll be filled with great activities and wonderful company. Mtreks are a great way to experience the unbelievable Ross culture. Add a mystery and you'll have fun from the start. The whole leadership team is really excited to welcome everyone and start your MBA journey with you. This trek with have a little something for everyone so if you can't choose between the other mtrek locations leave it to the mystery trek to impress. Hope to see you out there, and welcome to Ross!
Anirban Majumdar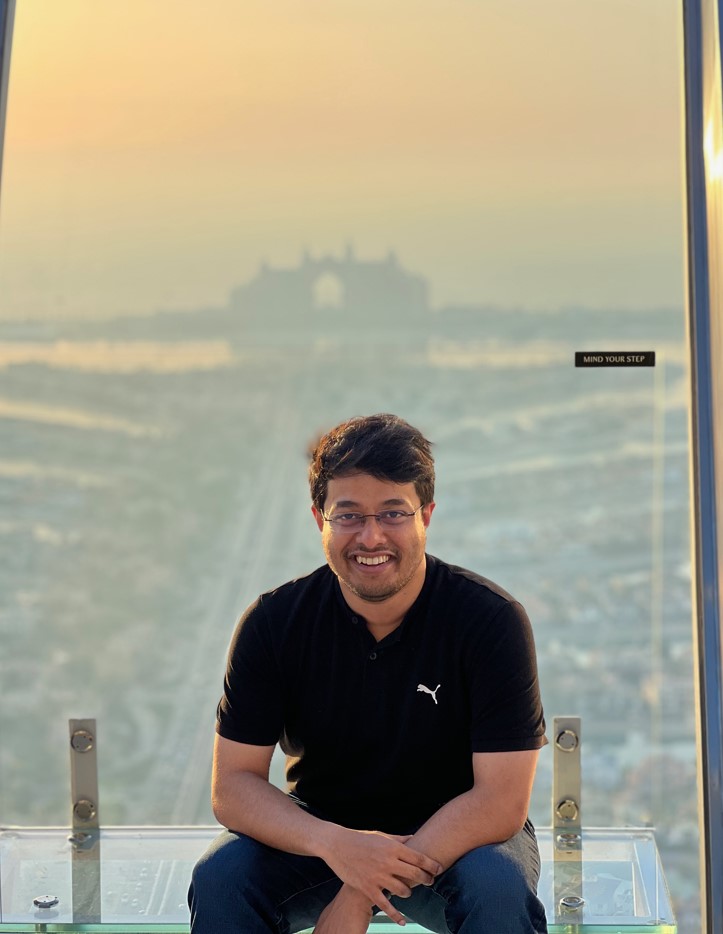 Hometown: Kolkata, India (prior to Ross: Bengaluru, India)
Undergrad: IIT Kharagpur
Pre-MBA life: Financial Services
Post-MBA plans: Consulting
Why should you join my trek?
If you ever said at any point that I am doing my MBA to step out of my comfort zone, this is your chance to prove it. That's why we're inviting you to our Mystery Trek – a trip so wild and crazy, we can't even share where we're going yet! But trust us, we promise not to leave you stranded on a deserted island (unless it's part of the plan).
So, grab your fanny pack and your sense of humor and join the best crew you'll ever meet on this epic adventure. Who knows, you might just end up with a killer story to tell at your next networking event (or in therapy). We can't wait to see you there!
Korie Bayne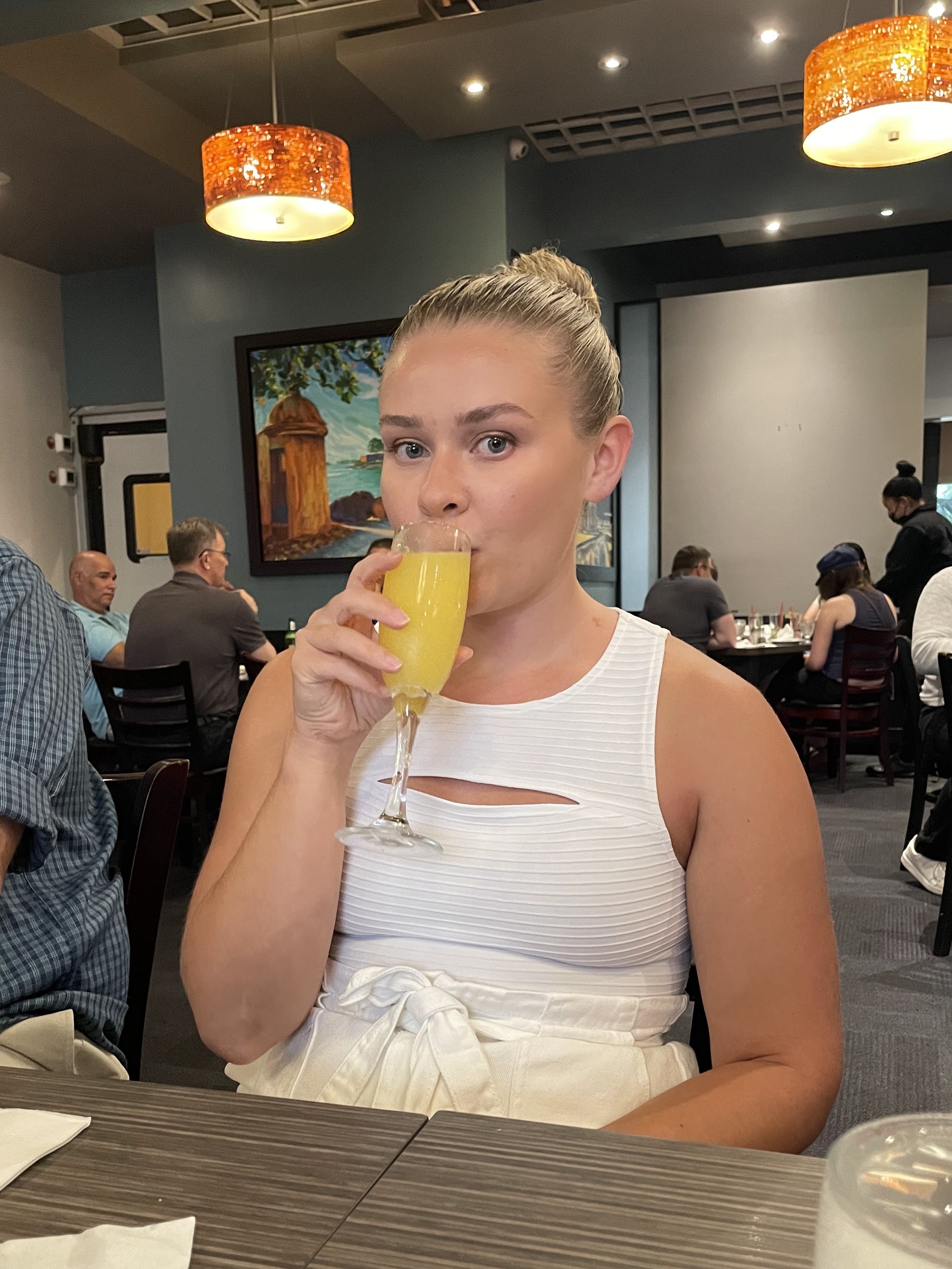 Hometown: Salt Lake City, UT
Undergrad: University of Utah
Pre-MBA life: Finance in EdTech
Post-MBA plans: Corporate Finance
Why should you join my trek?
Jump out of your comfort zone, try something new, and join the Mystery gang! When else in your life are you going to be able to show up to the airport with the only worry of packing enough swimsuits (or snowsuits) and the only plan of sleeping on the 14 hr flight (or 1 hr)? Leave all the details to the five best MBA2s at Ross. The trek will be the perfect mix of adventure, relaxation, and an MBA party. As a Mystery Trek alum, you will gain membership to the coolest MTrek group that'll carry you through the next two years. See you in Guam (or Antarctica – join the trek to find out)!
Patrick McKenzie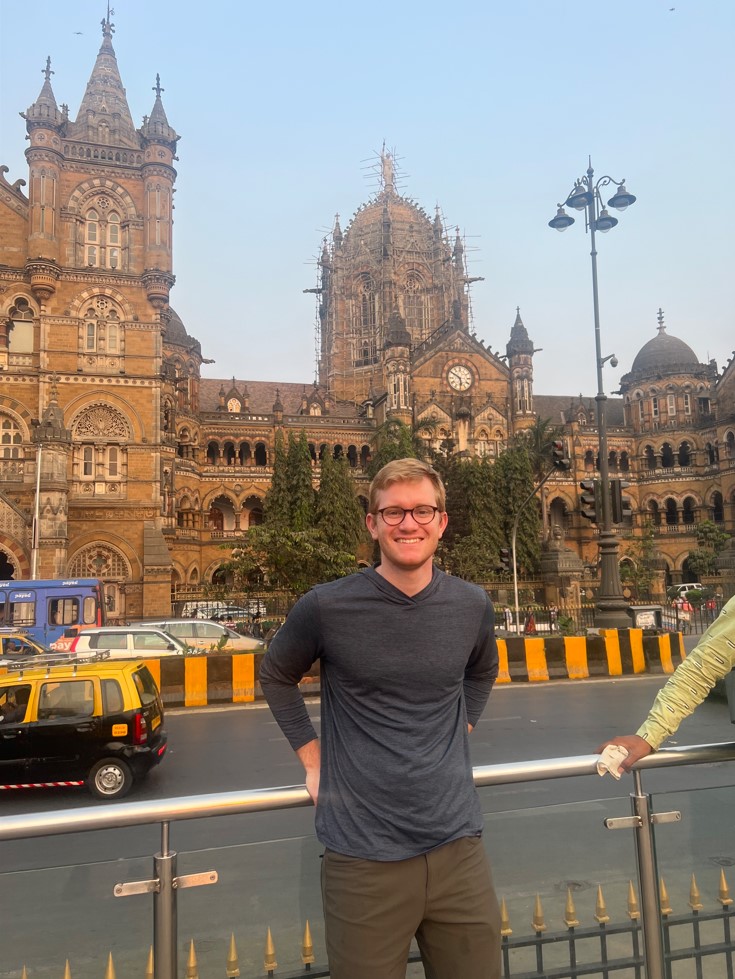 Hometown: Los Angeles, California
Undergrad: Bucknell University
Pre-MBA life: Venture Capital/Growth Equity
Post-MBA plans: Tech / Private Equity
Why should you join my trek?
Start your MBA experience with a bang! This is your chance to get out of your comfort zone and bond with your classmates over having absolutely no idea where you are going or what you will be doing. Just trust us, whatever it is, it will be a blast!
Led by 5 of the best MBAs around, we have formed a well rounded dream team of mystery madness – there will be something for everyone on this trip.i So get ready for the experience of a lifetime, we can't wait to meet you!