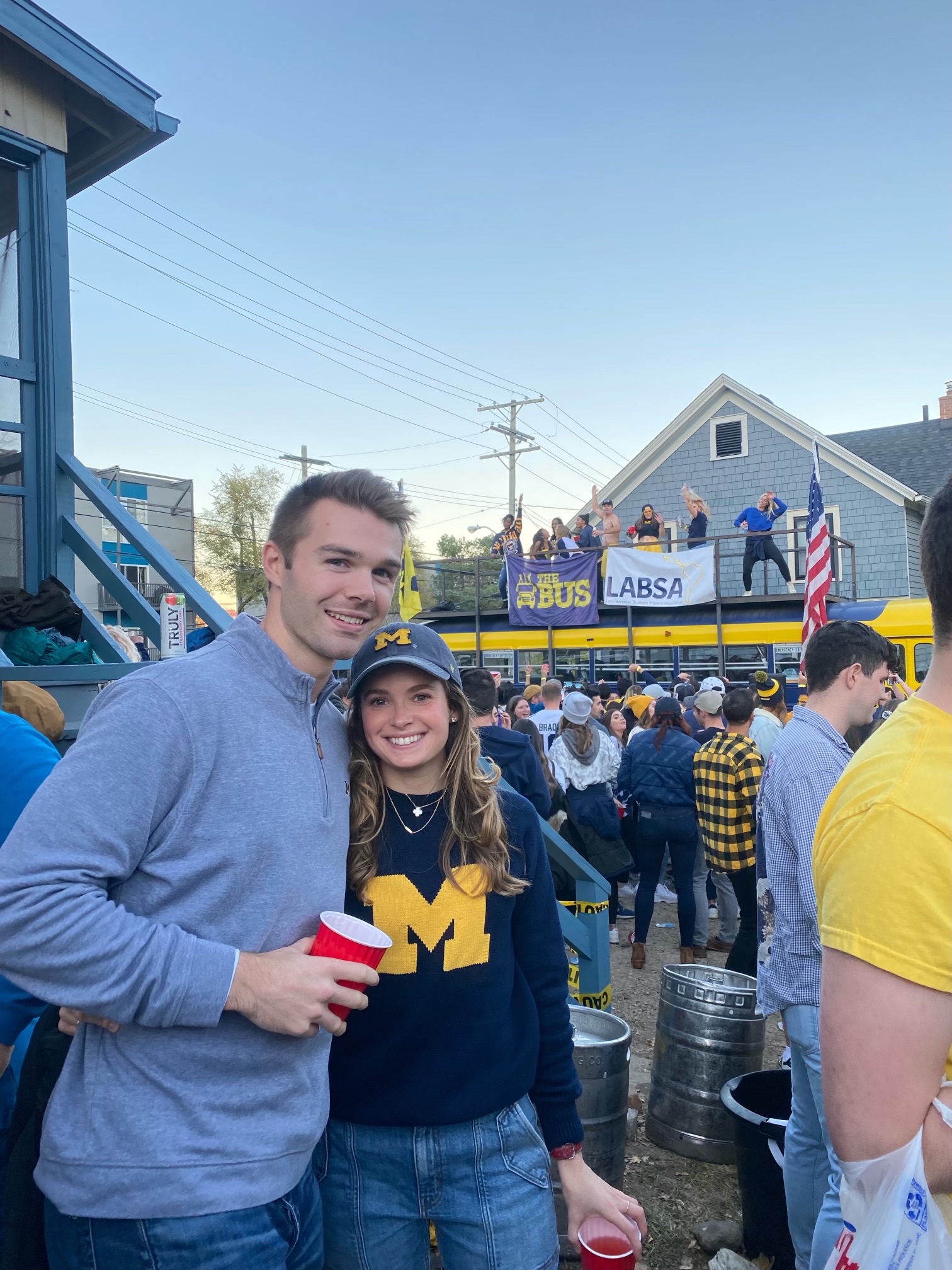 Hometown: Detroit, MI
Undergrad: Michigan
Pre-MBA life: Professional Hockey
Post-MBA plans: Investment Banking
Why should you join my trek?
Listen, I love the Ann Arbor skyline as much as the next person, but you'll want to get some good sights in before the gray of Ann Arbor closes in around you. Where better to do it than in the Swiss Alps? (Answer: There is nowhere better). We have a really great crew of MBA2 and partners (3 of them live in AA!) on this trek and would love to meet, explore, and have some beers with you! If you want fun, (some) exercise, and amazing views then join me and the rest of the squad in Switzerland!
A bit about myself: I attended Michigan for my undergraduate studies, where I had the privilege of being part of the university's hockey team. Afterward, I pursued a professional hockey career for a few years before realizing my passion for business and returning to Michigan to pursue an MBA. Accompanying me on this trip will be my significant other, Sarah. We both share a love for outdoor activities, discovering new restaurants, and indulging in a fine glass of wine. This visit to Zurich will mark my second time returning to this city, which holds a special place in my heart as my favorite destination in the world.